Online Gambling Strategy

For online gambling or even playing online fruit machines one of the most valuable assets you can apply to your daily punting is to maximize the use of your time spent making your selections.

Don't waste time searching the internet for new systems or tipsters.

Avoid spending hours on form study unless it is showing a profit and focus your time only on what is working.

Check your past records and determine what has been your most successful angle.

NB You can automate your betting with BF-Bot Manager - the ultimate betting bot with a free trial period.

Break system down to a series of steps
You may be using a system, ratings or form study; now analyze why this was bringing in winners and break the selection process down into a series of steps. Remove any step that does not appear to make sense.

Now start paper trading but trade each step of the selection process. After a few weeks you will see a pattern emerging and be able to identify which steps are profitable.

Take for example a system that follows horses that have run in the Champion Bumper at the Cheltenham Festival.

Step 1 – make a list of the runners

Step 2 – paper trade all of them on their next 3 outings

Step 3 – check the type of race for which you obtain the most winners – NHF, hurdles, chase, novice races, handicaps etc

Step 4 – which trainers enjoy the most success

The unprofitable steps can either be removed or tweaked to bring them into line with the steps that are working.

Improve online gambling results
After step 2 make a note of any profit – then try various ways to improve the results for example by removing certain runners.

It is also worth considering they type of race. Horses that ran in the Champion Bumper usually go on to tackle hurdles races later in the year. Some however might continue to run in bumpers (National Hunt Flat races).

Then move on to step 3 where you again establish the profit for just this step and then attempt to improve it by removing or changing the selections.

In this way you are building a picture of what is working and what should be discarded in the selection process.

The eventual aim is to optimize the system or selection process to provide you with consistent profits and a better understanding of how and why the system works.

This in turn will ensure you are not wasting valuable time on chasing unprofitable betting methods.

Based on an online gambling article by Michael Wilding of Race Advisor

Return to Online Casino Review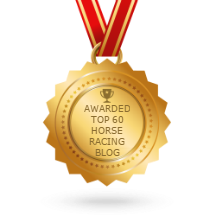 Returns Policy: Once a customer has agreed to pay for a product or service no returns will be permitted or payments returned.
All PayPal transactions are subject to the PayPal Privacy Policy
Privacy Policy: Personal details provided to this site by an individual may be shared with third parties unless requested otherwise.
Above policies updated 15 March 2018