Best Winning Strategies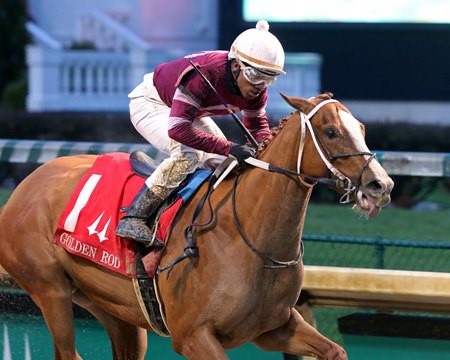 4 of the best winning strategies you can use for the upcoming Kentucky Derby 2023
When it comes to sports betting where people's money is at stake, nobody likes losing. And what's on everyone's mind is how to beat the bookies, which also includes horse racing, where thousands of dollars are wagered by people on a single horse.
In light of this, many strategies have been invented in an attempt to win when it comes to horse racing.
Although many of these strategies don't work, some of them over the years have been used in big horse racing events like the Kentucky Derby.
And now this prestigious event is upon us, people who are looking to Bet on the Kentucky Derby have been searching here and there what horse betting strategies they can use in the event.

Luckily, if you're one of these faithful, we have here four horse racing-winning strategies for this year's Kentucky Derby.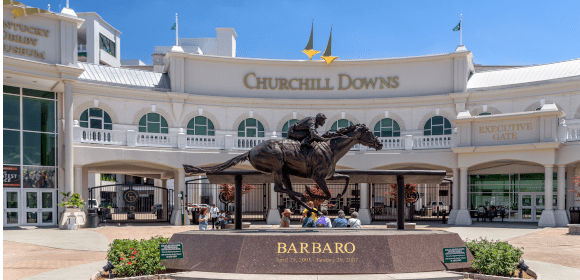 Churchill Downs home of the Kentucky Derby
#1 Go For A Proven Winner In The Event
There's a popular adage most horse racing veteran bettors use which says "Never assume a horse will do something it has never even done once." Many, however, don't know what this means.
For example, if you're going to bet on a horse to win the Kentucky Derby, it has got to be a horse with a proven winning history when it comes to horse racing events.
If you believe this betting strategy, you should also believe the opposite.
For example, if a horse had won the Kentucky Derby in 2022, there's a high chance the horse would have lower odds in the next racing season. And the more wins any of these horses can record, the bigger the chance they would have to win the title.
One of the best winning strategies
#2 Best To Keep An Eye On The Beaten Favourite
Even in every other sport, many favourites at times, usually fail to deliver. In Horse Racing, it's often the same as well. The average number of wins a favoured horse has is at least a quarter of the races where they are deemed favourites.
You might be wondering what this has got to do with this strategy, yet you're right. In this strategy, we will be looking for a horse that had once been deemed a favourite but lost a race where it had a streak before. As I've mentioned, favourites also lose their races, and winning streaks don't last forever.
What we're looking for is a horse who has been the master of his domain but suddenly loses. Why? This is because we know the horse is still rooting for a win, and a second chance to prove himself and we can expect the horse to showcase a brilliant comeback this time.
With this in mind, keep an eye on any horse that has belonged in the Kentucky Derby top charts a few times but was absent last year, then you can assume the horse has enough prep times and if participates in this year's Kentucky Derby, it will be aiming to win.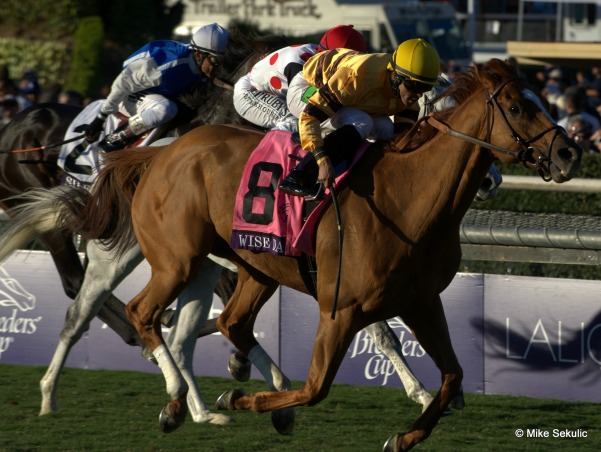 Wise Dan wins the Breeders Cup Mile 2013
#3 The Popular 80/20 Betting Strategy
One of the most daunting feelings in horse racing comes when a bet has been placed on a horse and when the race begins, the chosen horse leads the park, and then suddenly, on the final furlongs, it starts slowing down and then finishes in the middle.
It's such a feeling no one always wants to experience when it comes to racing. If you find this annoying, and looking for a way to avoid this, the good news is the 80/20 strategy. This brilliant horse racing betting strategy requires any punter to find two great contenders in a race.
On your main horse, you should go in with 80% of your whole bet (stake). To counter the scenario of the selected horse losing on the final furlongs, the remaining 20% of your stake will be on another horse either to place or to win. This way, even if your 80% horse is losing, you still have a chance on your 20% horse.
#4 The Favorite To Lose - The Lay Betting Strategy
In this Lay Betting Strategy, I feel many are aware of this strategy. This is simply because instead of betting for a horse to win, you will bet on it to lose. It's a simple betting strategy for horse racing fans that offers a lot of profit.
The Lay Betting strategy is mostly used on false favourites since they offer the most payouts. So from the horses lined up to race in the Kentucky Derby, if there be any false favourite, you should bet on it to lose in order to earn a profit. And even if the horse isn't a false prospect, it's still going to return a lot of money.
Final Take
The fact that everyone is looking to beat the bookies has birthed many betting strategies and horse racing hasn't been left out. Some of the best winning strategies listed above can be used as a guide in the upcoming Kentucky Derby this year.
These strategies have proven to work brilliantly well bringing enormous returns for better throughout the years and if you're going by, you'll surely be smiling to the bank at the end of every race.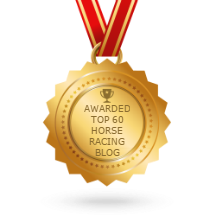 Returns Policy: Once a customer has agreed to pay for a product or service no returns will be permitted or payments returned.
All PayPal transactions are subject to the PayPal Privacy Policy
Privacy Policy: Personal details provided to this site by an individual may be shared with third parties unless requested otherwise.
Above policies updated 15 March 2018