Daily Lay
Daily Lay

Lay Tips for 02 October

Iceo 14:15 - Newton Abbot
King Of Kingsfield 14:50 - Fairyhouse
Karmology 20:00 - Newcastle
Classic Times 15:40 - Hamilton
Winged Messenger 15:10 - Hamilton

Liability Profit since 31/01/2022 - Pts +232.54
using Industry SP excluding Betfair commission

Get our free Strategy Guide to improve your betting

Hi Chris, I see you are giving out free lay service tips but can you also explain why you are laying these horses? Many thanks.

Answer: Hey there,

I'm Chris, and I'm the author of the Daily Lay tips service. I'm glad you're interested in using my tips, and I'm happy to explain why I'm laying these horses.

First, let's talk about what it means to lay a horse. When you lay a horse, you're essentially betting that it will lose. This is the opposite of betting on a horse to win, which is called backing a horse.

There are a few reasons why I might lay a horse. First, I might think that the horse is overpriced. This means that the odds of the horse winning are higher than they should be. For example, if a horse is 2-1 to win, but I think it should only be 3-1, I might lay it.

Second, I might think that the horse is not in good form. This could be because the horse has been injured, or because it has not been running well recently. For example, if a horse has not won in its last three races, I might be more likely to lay it.

Third, I might think that the horse is not suited to the track or the distance. For example, if a horse has only ever won over short distances, I might be more likely to lay it in a long race.

Finally, I might think that the horse is not the best horse in the race. This could be because the horse is up against more experienced horses, or because the horse is not as well-trained as the other horses.

Of course, there is no guarantee that any of these horses will lose. Betting on horse racing is always a risk, but I believe that my tips can help you to reduce the risk and increase your chances of winning.

If you have any further questions, please don't hesitate to ask.

Thanks,
Chris

Overview - the daily lay tips are provided free every day on the website. The tips offered are usually very low priced in the market, typically averaging less than evens at industry starting price.

The tips are drawn from the UK and Irish horse racing industry and posted on the website the evening before the next day's racing.

The rewards: For anyone using the selections the fact that they are posted the night before the event means they have ample time to obtain the best prices available on the betting exchanges.

They also have plenty of time to make their own assessments of the relative merits of each selected tip.

The risks: Betting on the outcome of horse races is inherently a risky enterprise however the Daily Lay tips can reduce the size of any loss as they are often short priced false favourites.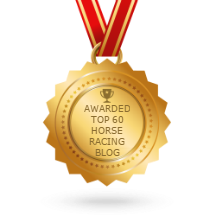 Returns Policy: Once a customer has agreed to pay for a product or service no returns will be permitted or payments returned.
All PayPal transactions are subject to the PayPal Privacy Policy
Privacy Policy: Personal details provided to this site by an individual may be shared with third parties unless requested otherwise.
Above policies updated 15 March 2018