Daily Lay
Daily Lay

Lay Tips for 27 January 2023

Nazymbek 15:25 - Lingfield
Colors Of Freedom 13:45 - Lingfield
First Sight 15:25 - Lingfield
War In Heaven 20:15 - Wolverhampton

Hi Chris, I see you are giving out free lay service tips but can you also explain why you are laying these horses? Many thanks.

Answer: There are as many reasons why a horse may lose its race as there are for why it may win - more in fact.

The starting point in deciding whether to take a horse on is its starting price. The lower the better, because when laying a horse, the higher the odds the more we stand to lose.

So I will always start with the forecast favourite and then apply various criteria which will include some or all of theses factors:

If the horse won last time, has it a history of running up a sequence of wins. If so leave it.

Did the horse come 2nd last time. If so it could be coming in to form so best to leave it.

If the horse came 3rd or 4th last time there is no guarantee the horse is coming in to form but the price is likely to be less than it should be. Consider laying it.

If a horse is odds on don't give up immediately on laying it. Many odds on favourites lose - the main thing is to find a reason for beating it.
If there are only a few runners the race could turn out to be tactical which may not suit the favourite. Check the selections box in Racing Post to see if any tipsters fancy a viable alternative.

Be wary of laying it if a top jockey is up - A P McCoy or Ruby Walsh in jumps racing; Hughes or Hanagan on the flat.

The golden rule is; if in doubt leave it out.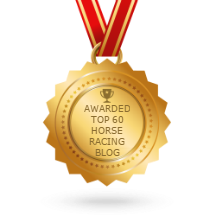 Returns Policy: Once a customer has agreed to pay for a product or service no returns will be permitted or payments returned.
All PayPal transactions are subject to the PayPal Privacy Policy
Privacy Policy: Personal details provided to this site by an individual may be shared with third parties unless requested otherwise.
Above policies updated 15 March 2018