Wagering Angles
Wagering Angles You Need to Know in Horse Racing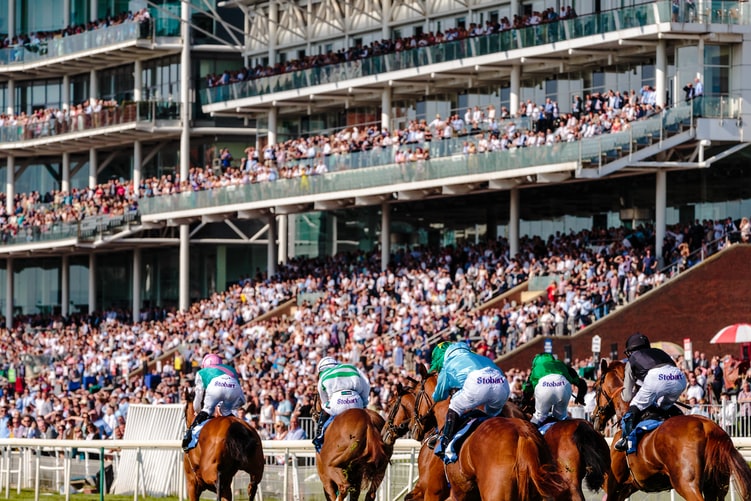 Horses pass the Grandstand
Image Source
Before you make a bet in horse racing, you should always recheck and revisit your handicapping angles. Always remember that researching and revisiting the angles you have used in the past can gain you some edge over bettors who don't even do basic handicapping.
While some casual bettors in the betting pools go for factors such as house numbers, touts, etc., many don't do basic handicapping before they make a bet.
This gives you an edge. Serious bettors will use factors such as current form, TVG's KY Derby betting guide, speed figures, and class to make an educated guess on their bets.
However, these factors don't fetch you a lot of wins nowadays since they're outdated. These angles are simple enough that even beginners can use them.
But such wagering angles can be powerful tools for your bets with efficiency over time in the right circumstances.
Hence, here are some of the most useful handicapping angles you can use when you bet on horse racing.
Lone Speed
A horse that can lead at the beginning of a race is generally a good bet regardless of the race's distance or class.
Typically, a horse that is adept in lone speed is a more logical bet than come-from-behind horses, especially if the race has a short track. 
As what some people call come-from-behind horses, closers will always have a disadvantage against lone-speed horses.
This is because they have to work harder to get ahead of the other horses while lone-speed horses can relax on the lead.
Even in synthetic track surfaces suitable for closers, a lone-speed horse is still an exceptional angle that every beginner should know about.
However, this will also depend on the surface track the horse is good at. As you know, there are horses that are good with synthetic surfaces and ones that are good with dirt surfaces.
This is even more complicated if the horse is transitioning to a surface, which is another angle on its own.
Lone Speed Horse
First and Second Time Lasix
Over the years, horse medical technology has been improving to make horses' lives more comfortable in and out of the race.
One of these advancements is Lasix, a diuretic given to horses suffering from EIPH or Exercise-Induced Pulmonary Hemorrhage.
Over the years, Lasix has become one of the classic handicapping angles that many people still use today. But how is it applied in horse racing handicapping?
Horses that are in their first time using Lasix tend to improve their physicality and have an improved speed and overall performance.
The effect might not be too visible, but you can see it in many first-time Lasix users if you pay attention. For second-time users, it's a lot trickier.
Of course, not every time will a horse have their performance improved at their first time. 
However, if you see that a specific horse still has poor performance in their first use and is currently in their second time using Lasix in the current event, it's generally a good bet. 
After trying out Lasix for the first time, horses will begin liking it and have improved performance the second time they use it.
Jockey/Trainer Change
When a jockey changes to another horse, it's always a good indication that the pair will be a good bet.
Why? When a jockey changes horses, an agent will help him find the most suitable horse to ride on.
This means that more often than not, the jockey and the horse will be a good pair. This also goes for the trainer.
When a horse performs poorly during its previous races, there's a good chance that it will change hands and go to another trainer.
Of course, to improve the horse's performance, it will be transferred to a more suitable trainer, which is an indication that it will perform better than before.
That said, the "first off the claim" is generally a good angle in handicapping. Hence, it all boils down to researching about the jockey or the trainer.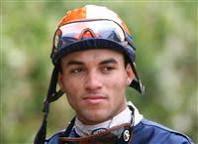 Jockey Joel Rosario
Major Winning Run
This one would require you to take a look at a horse's previous performance.
If you see that a particular horse had a major winning run with four or more lengths ahead of the other horses, it can signal that the horse will have a wake-up in its abilities over their next races.
Of course, this doesn't guarantee they will win, but they usually have improved performance during this time.
Wagering Angles Takeaway



These handicapping wagering angles can provide bettors insight for their bets the next time they wager on horse racing.
Although some of them are more situational, they can still be pretty useful as a basis.
At the end of the day, it all boils down to how you will apply these angles and how you use them on your betting strategies. 
Back to South African Horse Racing from Wagering Angles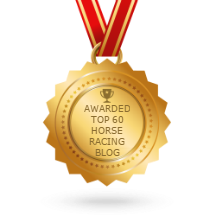 Returns Policy: Once a customer has agreed to pay for a product or service no returns will be permitted or payments returned.
All PayPal transactions are subject to the PayPal Privacy Policy
Privacy Policy: Personal details provided to this site by an individual may be shared with third parties unless requested otherwise.
Above policies updated 15 March 2018