from a company like Ladbrokes or bet365 to insure against a loss to an underdog like that one. But regardless of the financial implications, there has been a history of drama at Goodwood, making it one of the sport's great destinations that deserves more attention.
---
2. Gulfstream Park - United States
What do you get when you mix great weather, beautiful views, and high-quality horse racing? Apparently, the answer to that question is the perennially underrated track of Gulfstream Park.
Located in Florida, Gulfstream Park is surrounded by palm trees, with the Atlantic Ocean visible off in the distance depending on which direction you are facing.
American horse racing tends to focus on a few tracks throughout the year. There are Churchill Downs, Pimlico, and Belmont Park. Those three Triple Crown venues tend to receive the most attention throughout the year due to all of the notoriety their marquee races can attract.
Then there is Santa Anita, frequent home of the Breeders' Cup, and Saratoga which occupy a second tier of sorts. But Gulfstream Park is right there with those elite American courses, even if you don't hear as much about it.
Gulfstream hosts one of the most lucrative races in the entire sport, the Pegasus World Cup. Named after the mythical winged horse, the Pegasus is a race that awards upwards of $9 million to the winner, making it a race that is often more desirable to win than the Triple Crown races themselves.
Of course, the prestige associated with the Triple Crown may impact an individual's priorities on that front, but there is no denying that the Pegasus has plenty of allure of its own.
The 2018 Pegasus World Cup was won by favourite Gun Runner at 4/5 odds, where he was far and away considered the top horse in the field before the race began. It was an impressive display, and one that you would have completely missed if you weren't aware of this hidden gem of a track.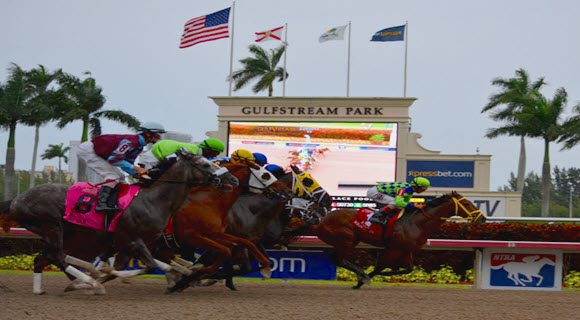 Gulfstream Park
---
3. Randwick - Australia

Australia has a vibrant horse racing culture that is often overshadowed by other countries and their races. But hidden in Australia's racing schedule is a trip to Sydney, and more specifically the underrated track of Randwick. Here another hidden  gem of the sport exists when the Sydney Spring Carnival brings the action to one of the most highly regarded cities in this part of the world.
Melbourne is usually what first pops to mind when the discussion of Australian horse racing comes up, and understandably so given how big the Melbourne Cup is.
But Sydney and Randwick have plenty of aces up their sleeve too, so to speak. Chief among them is the Everest turf race, which is the most lucrative turf race in the world with around $13 million in prizes to be had.
Of course, when you think of Everest, you probably don't place it in Australia. But in the horse racing world, this Everest is much easier to climb and is a great reason to check out Randwick.
This brand new Australian race was recently a witness to history, when Redzel became a repeat winner of the contest. In the only two years of the race being contested, 2017 and 2018, Redzel has been the only horse to win it, which will be an interesting footnote in its history when it is run more often and more winners eventually emerge.
These three venues don't get the same mainstream attention that the homes to the most famous races in the world do. But, there are things that make each of them unique, and that can often make taking in a day at the races more exciting than going to one of the more conventionally popular destinations in the sport.
Back to Famous Race Tracks from Underrated Tracks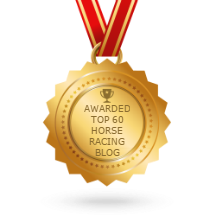 Returns Policy: Once a customer has agreed to pay for a product or service no returns will be permitted or payments returned.
All PayPal transactions are subject to the PayPal Privacy Policy
Privacy Policy: Personal details provided to this site by an individual may be shared with third parties unless requested otherwise.
Above policies updated 15 March 2018