Kempton Park Racecourse: A Premier Racing Destination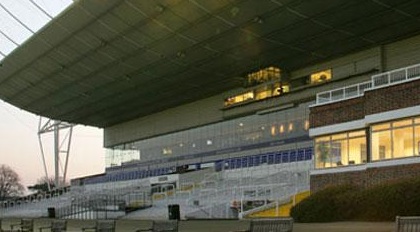 Nestled in the picturesque outskirts of London, Kempton Park Racecourse stands as a true gem among the United Kingdom's numerous horseracing venues. With its rich history, world-class facilities, and a plethora of amenities, Kempton Park is a must-visit destination for both passionate racing enthusiasts and casual racegoers.
This article will delve deeper into the many facets of Kempton Park, describing its amenities, course characteristics, principal races, and top trends in the world of horse racing.
Amenities: A Luxurious Experience
Kempton Park Racecourse offers an array of amenities designed to enhance the racing experience for all visitors. From fine dining to casual concessions, the racecourse has something for everyone.
Racegoers can indulge in a luxurious dining experience at the Panoramic Restaurant, where they can savor gourmet cuisine while enjoying panoramic views of the racetrack. For those seeking a more casual dining option, the Food Court offers a variety of delicious choices to satisfy any palate.
The racecourse also boasts a lively atmosphere with multiple bars and pubs, ensuring visitors can enjoy their favorite beverages while soaking in the racing action. The Parade Ring Bar provides a fantastic view of the horses parading before their races, allowing guests to get up close and personal with the magnificent animals.
For those who prefer a more private experience, Kempton Park offers a range of private boxes and suites, perfect for corporate events or private gatherings. These hospitality options provide an elevated experience, complete with dedicated service and unbeatable views of the track.
In addition to its dining and hospitality offerings, Kempton Park also hosts various events throughout the year, making it a versatile venue. From weddings and conferences to concerts and exhibitions, the racecourse's facilities can be tailored to accommodate a wide range of events.
Kempton Park Racecourse Characteristics
Kempton Park Racecourse is renowned for its all-weather polytrack, which sets it apart from many other British racecourses. The polytrack surface allows racing to continue year-round, even in inclement weather conditions, making Kempton Park a versatile and reliable venue.
The course is known for its right-handed, oval-shaped track, measuring approximately one mile and five furlongs in length. The undulating nature of the course adds an extra layer of challenge for jockeys and trainers, making for exciting and competitive races.
Kempton Park's floodlit track has become famous for its night racing, offering a thrilling atmosphere under the lights. The floodlights illuminate the course, creating a captivating spectacle for racegoers. The course's design, combined with its all-weather track, makes it a beloved destination for racing enthusiasts.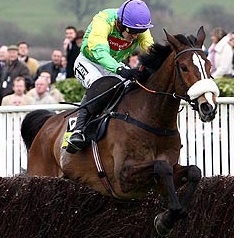 Kauto Star
Principal Races: The Epitome of Racing Excellence
Kempton Park Racecourse hosts a variety of prestigious races that attract top-quality horses, trainers, and jockeys. One of the most anticipated events on the calendar is the King George VI Chase, a Grade 1 steeplechase race held on Boxing Day (December 26th).
This race is one of the most significant and competitive steeplechases in the UK, attracting the finest national hunt horses. The King George VI Chase has a rich history, with legendary horses like Desert Orchid and Kauto Star etching their names into racing lore with multiple victories.
The Christmas Hurdle is another highlight of Kempton Park's racing calendar. Run on the same day as the King George VI Chase, this Grade 1 hurdle race features elite hurdlers, and its outcome often hints at the leading contenders for the Cheltenham Festival in March. The racecourse's festive atmosphere makes it an ideal way to celebrate the holiday season in style.
In addition to these marquee events, Kempton Park also hosts the Adonis Juvenile Novices' Hurdle, a Grade 2 race that provides a glimpse of promising young hurdlers. The race has often foreshadowed future Cheltenham Festival success for its participants.
Facts, Figures, and Top Trends
Kempton Park Racecourse has been a hub of racing excellence, attracting top talents from across the UK and beyond. Here are some noteworthy facts and figures about the racecourse:
Historic Venue: Kempton Park has been a fixture in British racing since it first opened its doors in 1878. It has since established itself as one of the leading racecourses in the country.
All-Weather Racing: The all-weather polytrack at Kempton Park ensures that racing can take place year-round, regardless of weather conditions. This reliability has made it a favorite among trainers and owners.
Outstanding Jockeys and Trainers: Many of the top jockeys and trainers in the UK have graced Kempton Park's hallowed grounds. Names like Nicky Henderson, Paul Nicholls, and Ruby Walsh are just a few of the luminaries who have achieved success here.
Famous Winners: Kempton Park has been the site of numerous memorable moments in racing history. Legendary horses like Desert Orchid, Kauto Star, and Red Rum have all tasted victory here, leaving an indelible mark on the course's legacy.
Night Racing Spectacle: The floodlit night racing at Kempton Park is a unique and thrilling experience. The electrifying atmosphere and competitive races under the lights draw racing aficionados from near and far.
Community Engagement: The racecourse has actively engaged with the local community through various initiatives, fostering a sense of togetherness and shared passion for the sport.
In terms of top trends in the world of horse racing, Kempton Park often provides insights into the form and potential of horses, trainers, and jockeys. The course's unique characteristics and demanding track can favor certain types of horses and riding styles. Savvy bettors and racing enthusiasts keep a close eye on these trends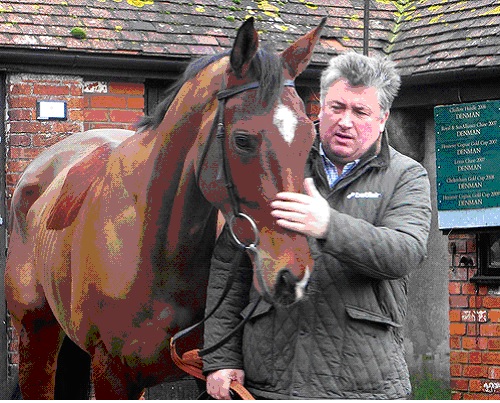 Trainer Paul Nicholls
Jockey Styles: The undulating nature of the course requires jockeys to be skillful in navigating the bends and timing their moves. Certain jockeys may excel on this course due to their riding style.
Trainer Success: Trainers who consistently achieve success at Kempton Park often have a keen understanding of the track's unique demands and tailor their training strategies accordingly.
Horse Preferences: Some horses thrive on Kempton's all-weather surface, showcasing a preference for this type of racing. The course's track record can help bettors identify horses that perform well here.
In conclusion, Kempton Park Racecourse is a premier racing destination that offers a luxurious experience, unique course characteristics, and a rich history of top-class racing.
With marquee events like the King George VI Chase and the Christmas Hurdle, it consistently attracts the best horses, trainers, and jockeys in the sport.
Its historic significance and the valuable insights it provides for horse racing trends make it a must-visit venue for any racing enthusiast.
Whether you're a passionate racing aficionado or a casual racegoer, Kempton Park Racecourse promises an unforgettable experience at the heart of British horseracing.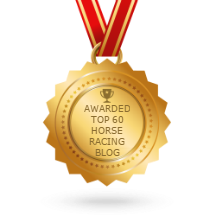 Returns Policy: Once a customer has agreed to pay for a product or service no returns will be permitted or payments returned.
All PayPal transactions are subject to the PayPal Privacy Policy
Privacy Policy: Personal details provided to this site by an individual may be shared with third parties unless requested otherwise.
Above policies updated 15 March 2018