UK Horse Racing : A Guide for American Spectators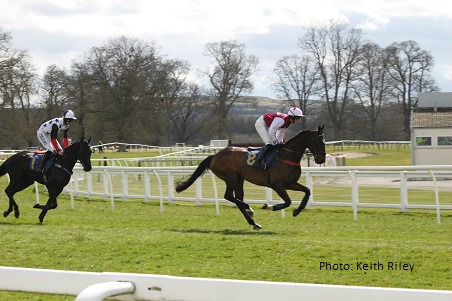 Understanding how UK horse racing works, whether you're doing a little armchair betting in the States or heading across the pond to see some Thoroughbred races in person, is essential to enjoying the sport and to making any money when betting.
Here's an introductory course on UK horse racing and racing forms for you, so you'll feel like an insider in no time.
While individual states in the US have more power over how horse racing is governed there, in the UK everything associated with Thoroughbred racing is under the administration of the British Horseracing Authority.
The Rules of Racing were first established back in 1750, and Thoroughbred racing today is stilled referred to as "racing under rules."
UK horse racing played a major role in the original breeding of the Thoroughbred, and horse racing is a large part of the British economy as the nation's second most popular spectator sport.
It's also an important cultural and social activity, with many races holding fashion competitions and festivals. The Royal Family attends every Royal Ascot meet, and start off the event with a carriage parade down the turf course.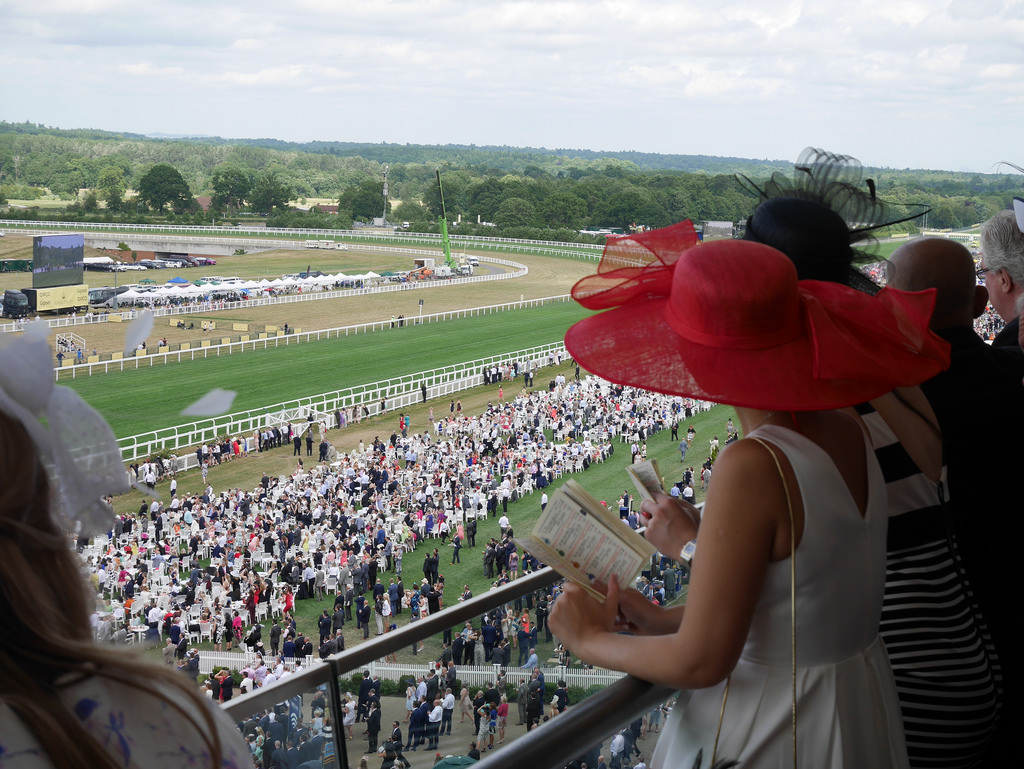 Grandstand view of Royal Ascot
That's right, UK "racecourses," as they are called, are almost all grass surfaces, except for the four All Weather UK horse racing tracks that have poly surfaces similar to those in southern California.
There are 61 racecourses in the UK, counting two in Northern Ireland. Racing in Ireland, by the way, is very much like racing in the UK.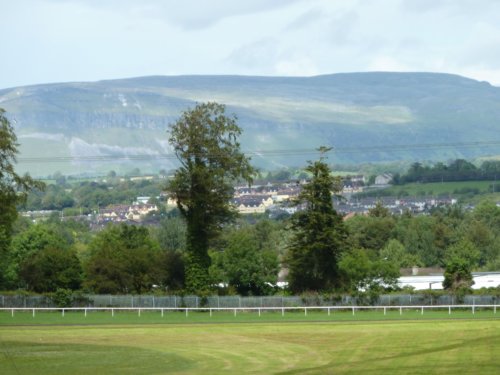 Sligo Racecourse in Ireland
Racecourses in the UK, unlike the uniform ovals of the US, come in a variety of configurations. Some are pear-shaped, some are horseshoes and others triangle shaped! When reading your form guide, which we'll discuss in a minute, it's good to know the shapes of the tracks.
If a horse you want to bet has never been on that type of track before, it might be a challenge for it. The expression "horses for courses" developed because many horses have a preference for only one racecourse as they are all so different.

The races aren't all run in the same direction either. Some racecourses are left handed turns (counter clockwise), while other are right handed (clockwise). Some of the courses are also not completely level either; many undulate slightly.

Steeple Chases in UK Horse Racing
There are two basic types of formal Thoroughbred races in the UK. There are jumping races, also known as National Hunt races, in which the horses clear hurdles or fences, also called "steeplechases." The other type are flat races, similar to those in the US.
National Hunt races tend to be longer, and in British parlance they are known as "staying" races. Shorter races are called "sprints." While sprints are popular at many racecourses, you'll find European races lean towards the longer side, and the horses there have more stamina because of it. There are also more races for older horses in the UK.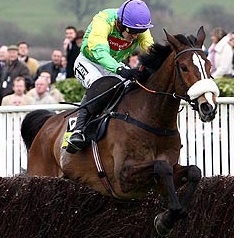 Kauto Star National Hunt champion racehorse
Instead of being called "Graded" races like in the States, the top UK races are known as "Group" races, with Group 1 being the category for the top horses in the country.
The UK also has handicap races, where horses are assigned weights to make up for perceived unevenness in their abilities.
The UK has a more elaborate system of races below the Group level, which includes claiming races like in America.

Because it is such a popular sport in the UK, horse racing is broadcast on both a free television channel and a paid one, with agreements as to which station covers which races on any given day.
Betting is done at the racecourse and online, as well as at local bookmakers. Unlike the US, where off-track betting has become a rarity, in the UK, virtually every town and major city neighbourhood has a betting shop. Betting there is known as "punting."

Britain has far more exotic bets than are available in the US, but the basic "win," "place," and "show" is still the same. In addition to betting horses to win in the UK, which is called "backing" a horse, you can also "lay" a horse, which means putting money down on that horse to lose.

Training before races is not done at the racecourse like it is in the US. Instead, trainers usually work out their horses at their stables located near the tracks.
Workouts cover more ground and have more up-and-down variety than in the States. In a few places, you can watch Thoroughbred workouts in public.

Newmarket, the world's centre for Thoroughbreds, has an expansive system of "gallops" within open view of the public.
Trainers there post their workout plans every day on the doors of the Jockey Club Estates, so onlookers know where to head for a good view.
It's an absolutely spectacular scene to witness in the flesh, as dozens of the most gorgeous animals in the world go thundering by just a few feet away.
Because it's difficult to glean information from the horses' pre-race workouts, "punters" betting on UK horse racing rely heavily on their form guide for information to give them an edge when placing bets.
"The Racing Post" is Britain and Ireland's answer to the "Daily Racing Form" (DRF), albeit a bit less detailed with regard to speed figures and horses' predispositions for certain kinds of track conditions, known as "going" in the UK.

The UK horse racing form provides past performance data just like the DRF. You can see how a horse has raced on different types of "going" in the past, as well as examine distances run, whether the horse has jumped before and if a horse has a history of working with the same jockey.

Many race fans from the States enjoy racing in the UK tremendously for its differences from the US and its regal atmosphere at the top events. Give it a try yourself, and you may just become a "punter" for life.

This article was written by Tony Samboras who is a sports writer with a passion for horse racing. He has turned his interest into a career as he writes professionally for a website dedicated to Horse Racing in Australia and Australian horse racing form guides.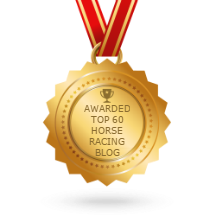 Returns Policy: Once a customer has agreed to pay for a product or service no returns will be permitted or payments returned.
All PayPal transactions are subject to the PayPal Privacy Policy
Privacy Policy: Personal details provided to this site by an individual may be shared with third parties unless requested otherwise.
Above policies updated 15 March 2018