Famous International race courses... Sligo, S. Ireland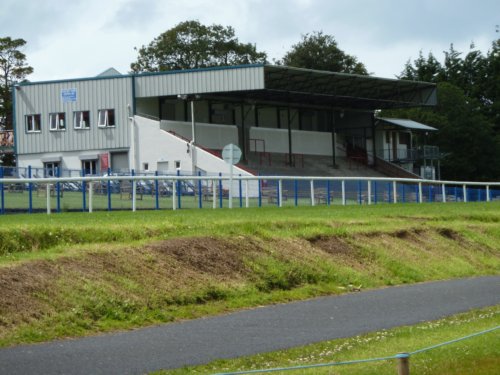 Sligo Grandstand
Race Courses - Sligo 
Continue with me on my journey to discover some of the most famous racecourses in the world.
The year 2011 takes me to one of the most picturesque of race courses in Southern Ireland, Sligo Races in County Sligo, the land of Song, Guinness and Racehorses - what a journey it turned out to be. 1,380 miles from my home in Plymouth to Sligo and back by car but well worth every mile. For driving through Ireland is pure pleasure as the roads are mostly uncongested and well maintained.
I travelled by Irish Ferries from Pembroke to Rosslare and thence via the main roads to the townland, Tullantanty, where my sister, Sarah and I stayed at a traditional Irish cottage, kindly lent to us by a cousin.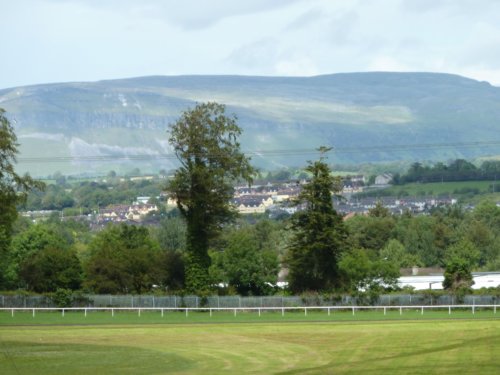 Hills Around Sligo
The race course is situated just outside the town of Sligo in Cleveragh Drive, near Cleveragh House.
View
Sligo Racecourse
in a larger map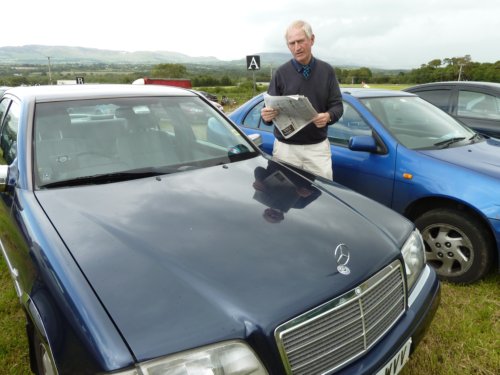 Chris Wigg at Sligo Races
Sligo Race Courses Entrance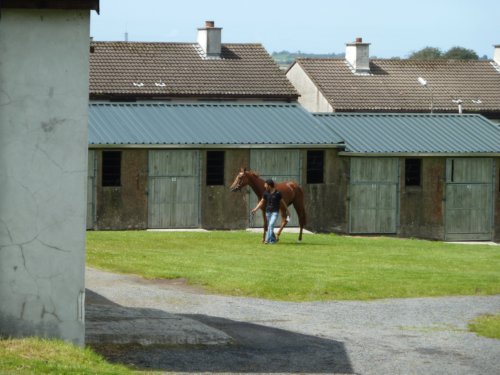 Sligo Racecourse Stables
There are 2 public entrances from this road - one for pedestrians and the other for cars with free parking on grass in the centre of the course. This is also where the trainers bring their horse boxes for unloading near the stables...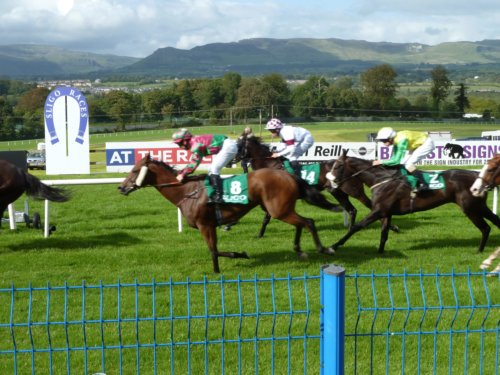 Winning Post
Main Bars
The main bar and restaurant are located in a large and airy modern building. The bar serves the usual beers, lagers and wine with a pint of Guiness costing 4 euros, lager 4.30 euros both served handsomely in a real glass.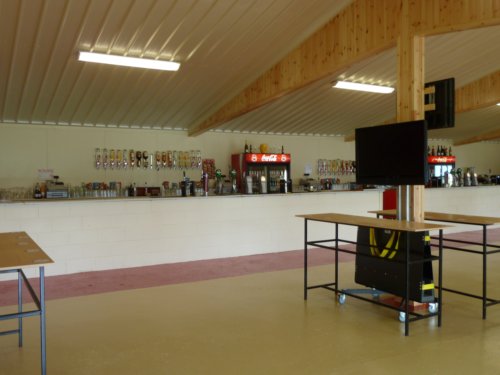 Main Bar
The restaurant serves excellent homemade food and Sarah tucked in with relish to a large plate of Lasagne, salad and chips for just 10 euros. For food of this quality the prices are very reasonable...
Both men and ladies toilets are clean and well maintained and there are more toilets in separate blocks. There appeared to be no problem with disabled access as most facilities are located on the ground floor.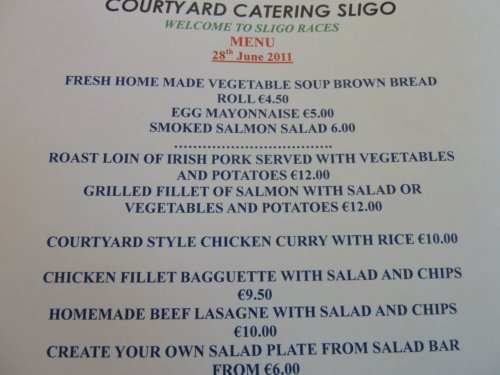 Courtyard Menu
In front of this building is the main concourse complete with giant mobile screen and where the oncourse bookmakers set up their stands. To one side is the grandstand which affords a good view of the entire race course. In fact wherever you stand the horses are never out of view.
The Racecard for 3.0 euros is informative and attractively produced in colour.
Continuing beyond the grandstand on our way to the pre-parade ring we encountered a group of young St John's Ambulance volunteers giving someone the bumps - a birthday celebration perhaps.
This was typical of the relaxed and friendly reception we received from all staff, an attitude that even extended to a familiar and chatty race commentary over the public address.
The parade ring doubles as the winners enclosure and reminded me a little of the one at Deauville racetrack with its easy access and surrounded by trees...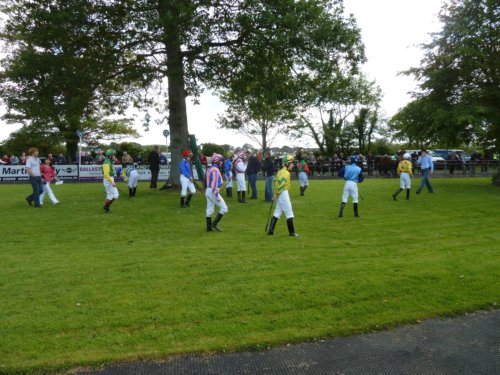 Parade Ring at Sligo
All in all we thoroughly enjoyed the races and even managed to end the day in profit thanks to a couple of winners in Core Element and Gra Geal Mo Chroi.

More Famous Race Tracks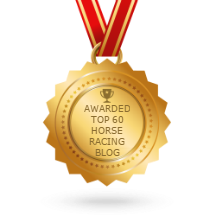 Returns Policy: Once a customer has agreed to pay for a product or service no returns will be permitted or payments returned.
All PayPal transactions are subject to the PayPal Privacy Policy
Privacy Policy: Personal details provided to this site by an individual may be shared with third parties unless requested otherwise.
Above policies updated 15 March 2018