Famous Female Athletes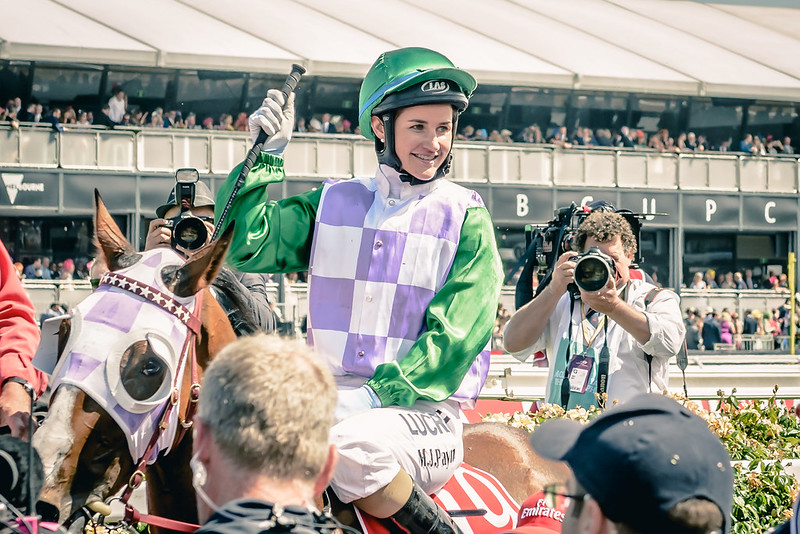 Melbourne Cup winner Michelle Payne - photo by Chris Phutully
Famous female athletes jockey for position at the 'School Of Hard Knocks'.
I love watching sports women. 
Unlike their male counterparts, it's not all about physique and rippling muscles. They possess something extra - call it grace or empathy. There's a joyousness that often lightens their performance.
Don't get me wrong, the steely will to win is there, just as much as in their male counterparts. 
The focus, the endurance, the risk taking, the bravery.
Think of gymnasts vaulting and spinning through the air. 
Think of the pain and weariness etched into the faces of endurance runners. 
The terrifying speed of cyclists descending alpine passes at up to 65mph.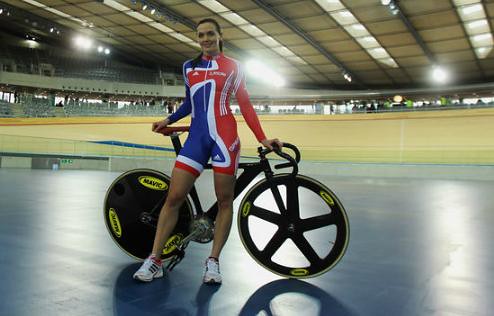 Victoria Pendleton
Famous female athletes who are jockeys
Can you imagine balancing on 1,100 lbs of thoroughbred racehorse, careering in a pack at speeds of up to 40 mph? 
Yes, I especially admire famous female athletes who are jockeys and if I were to ask them: "if you could go back in time to just one particular moment in your life, when would that be?" What extraordinary stories they could tell. 
But first, let us imagine them as youngsters, all at the same school together. Playing in the playground, the bell sounds for assembly. The boys, push and shove to the front. The head teacher's eyes, surveying his pupils, fall on a disheveled Michelle Payne who has just arrived late. 
"Payne", he admonishes, "you're late and your uniform is a mess."  Michelle retorts; "Sir, it's just 'cause my dad has a hard time looking after us 10 kids, since my mum died." Teacher nods and proceeds with the roll call: 
 "Rachael Blackmore ?" - "present sir"
"Nina Carberry?" - "present sir"
"Hollie Doyle?" - "present sir"
"Bryony Frost?" - "present sir"
"Josephine Gordon?" - "present sir"
"Lizzie Kelly?" - "present sir"
"Julie Krone?" - "present sir"
"Michelle Payne?" - "present sir" 
"Victoria Pendleton?" - "present sir"
"Hayley Turner?" - "present sir"
"Katie Walsh?" - "present sir"
First lesson of the day is History and the teacher begins by asking each of the girls what they would like to be when they grow up. 

At the back of the class Michelle's friend warned her "Don't say you want to be a jockey." 

"Why ever not?" she replied. 

"I was reading about an English jockey called Jimmy Lindley," whispered her friend. "When his teacher asked the class what they wanted to do when they started work. Jimmy put his hand up and said: "A jockey, sir".

Willy Wilson the head said: "No you're not". Jimmy replied: "I am, sir!"

For speaking back, Jimmy got 6 strokes on his bottom!"
Despite this tale Michelle's reply to her teacher's question was: "When I grow up I shall be a famous jockey and win the Melbourne Cup."
Similar replies came from the other girls and the lesson moved on to the history of women's rights.

The teacher produced a picture of Emily Davison. "This English lady ," she informed her pupils, "campaigned for women's rights and particularly for the right to vote in public elections in the early 20th century.

Tragically she was killed while staging a protest at The Epsom Derby in 1913. She walked out onto the track and was hit by King George V's horse, Anmer."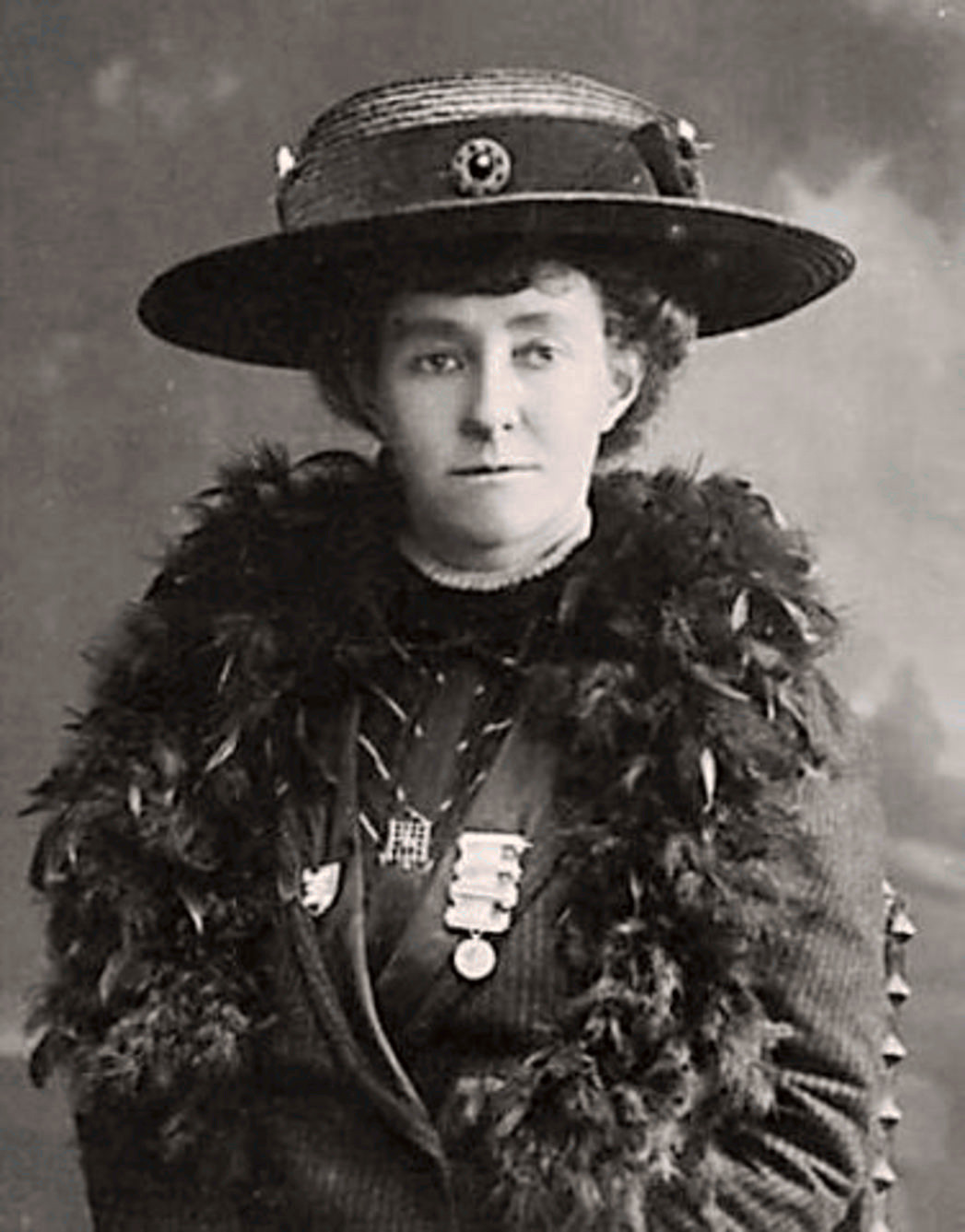 Emily Davison
As the girls digested this sombre event the lesson ended. After 'break' they all filed back for a lesson on poetry.
"Today," announced their teacher, "we will be studying a poem by Rudyard Kipling, If." 
"If what, miss?" pipes up Julie Krone. Teacher allows herself a smile.
"If is a poem by Rudyard Kipling, which epitomizes the qualities that most athletes and sports men and women, are familiar with: 
"If you can meet with Triumph and Disaster / and treat those two impostors just the same"
"These lines are written on the walls of  two prestigious tennis venues: the players' entrance to the Centre Court at Wimbledon Lawn Tennis Club and at the West Side Tennis Club in Forest Hills, New York." "If you wish to make a success of your lives," the teacher concluded, "You will do well to remember them."
Centre Court Wimbledon Tennis Club
And so in due course, the girls all left to embark on their chosen careers and to discover just how hard is the path of a female jockey, in a man's world.
Most sports women will only compete against their own sex but horse riding is the sole physical sport where women take on men on equal terms.
While more than half of the people entering racing schools are women, only 14% of jockeys in Britain are female, says Women In Racing chair, Tallulah Lewis.
In 2018 they got 8.2% of the rides but only 1% at the top Group or Grade One level, so the interest is there but something is stopping them reaching the top.
The female jockey needs to prove herself even better than the men, just to get rides on the best horses. As Lizzie Kelly once said: "Trainers don't use girls and it is never going to change"
It is a fact that a jockey is more at risk of injury riding the less able horses. So it is all the more remarkable when female riders manage to rise above this glass ceiling.
The trainer Ted Walsh, father of champion jumps jockeys, Ruby and Katie, throws some light on how women achieve this, when he spoke bluntly about the differences: 
"Women are stronger people than men mentally. Men arse lick a bit and women don't. The real strong women say, 'eff off'."
Observing the careers of the pupils who attended our fictional School of Hard Knocks, I'm in awe of how they cope with the dangers they face on a daily basis, just what it takes to become a famous female athlete and sometimes the awful injuries they sustain: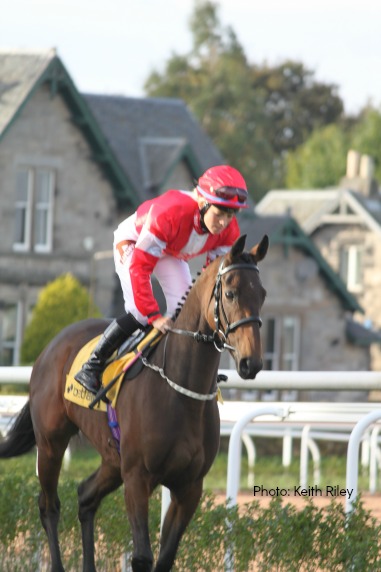 Female Jumps Jockey
Hollie Doyle
Was unseated in a race at Haydock and suffered facial injuries including the loss of several teeth. She returned to race riding after 10 days.
Julie Krone
In the 2003 season, she fractured two bones in her lower back and spent the next four months recovering.
Just weeks after her Breeders' Cup win, she broke several ribs and suffered severe muscle tears in a fall at Hollywood Park Racetrack.
Krone was named by USA Today as one of the 10 Toughest Athletes and was honored with the Wilma Rudolph Courage Award by the Women's Sports Foundation.
Hayley Turner
Was badly injured in an accident putting a horse through starting stalls.
Michelle Payne 
In 2004, Payne fell heavily at a race in Sandown Racecourse in Melbourne, fracturing her skull and bruising her brain. 
In 2016, Payne suffered severe abdominal injuries in a race fall at Mildura.  She underwent urgent surgery for a torn pancreas, with surgeons saving the organ, otherwise she would have become a diabetic. She returned to racing in September 2016.
Bryony Frost
Broke her collarbone in a fall just four days after making history at the Cheltenham Festival after being unseated at Newton Abbot. 
It was reported that the Grade-One winning rider had just been badly bruised after the saddle slipped on Billy My Boy, however, she, in fact, had suffered more serious internal injuries after a horse behind had stood on her abdomen fracturing her clavicle.
Katie Walsh
Katie Walsh was trampled on by a horse in the final race at Aintree.
Rachael Blackmore 
One of the photographic team sent to interview her, enquires about injuries, which she shrugs off nonchalantly, mentioning "just a broken nose, collarbone and wrist – not much"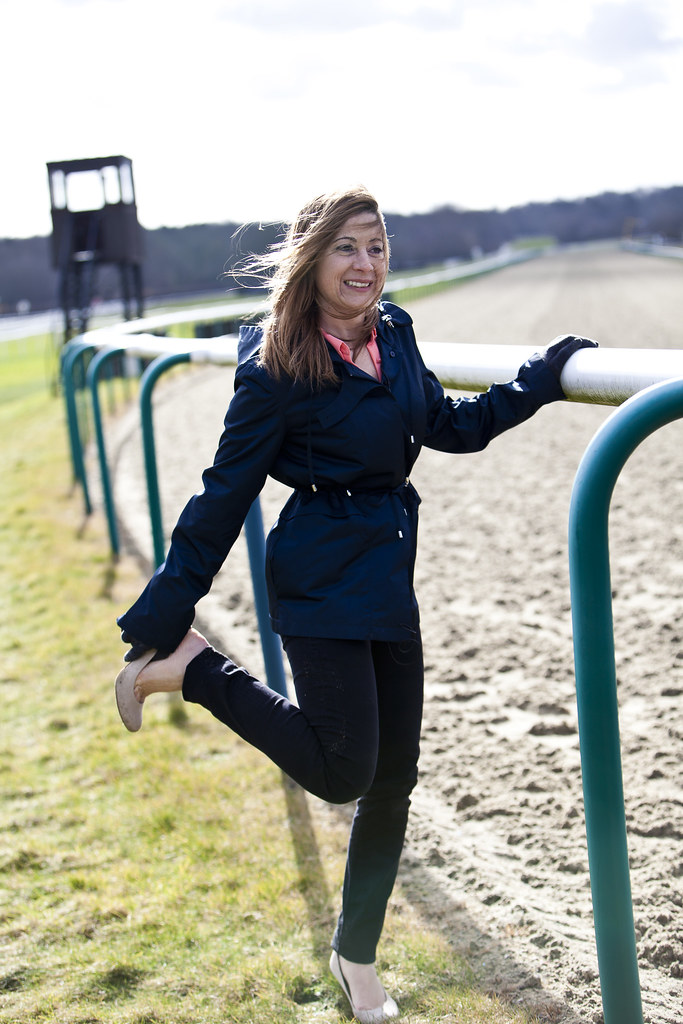 Hayley Turner by Monkeywing
Many years pass, until one day, the school invites our class of pupils back for a reunion of all these famous female athletes.
Owing to the distinguished nature of the class, the head asks me along to record the event.
The day dawns bright and sunny and after a welcoming speech from the head teacher, the girls head outside for a buffet on the lawn.
Previous head girl, Lizzy Kelly, with her usual exuberance and forthright manner,  addresses her old classmates; 
"It's great to see everyone back here today and I know we'll all have a load of stories to share. " 
Cue loud shouts and cries of approval and as the noise subsides she continues:
"We all know what it's like trying to make our way in an industry that is so male centered but to be honest, I like a challenge; I prefer to race against the men every time." 
Murmurs of assent. "And I agree with Michelle when she said that horse racing is a chauvinistic sport".
"When I first started, I thought, 'Oh, God, there's all the lads in there – they're going to be thinking I shouldn't be here'," 
"But then I thought, 'Actually, so what if they don't think you should be there? It's your career, and it's your dream, and it's your achievements that have got you there'."
She adds: "You should walk into that weighing room with your head held high because, actually, they are a little bit like the Lord of the Flies. If they see someone who they think is weak and vulnerable, they do tend to go for them a little bit."
"There's a lot of truth in that", interjects Bryony. "But if we get injured, the racing world is an extremely caring one. Although we are all strangers within it, we become a family when we need each other and that's the beauty of it."
"But for me", she continues, "it's all about the horses. You are at one with your horse and you are asking him to be brave. He's asking you to be brave. You have to find the connection there. 
And when he's giving you everything and you're giving him everything, there is no better feeling." 
Michelle chimes in: "It's not all about strength, there is so much more involved, getting the horse to try for you, it's being patient."
"Absolutely", continues Lizzy. "But you have to be completely fearless. If you're at the start, thinking 'Oh, God, I'm going to break my neck', you shouldn't really be doing it. 
You would tend to ride differently, and that millisecond of hesitation going into an obstacle could lead to a bad fall."
She turns to Victoria Pendleton. "It must have been especially hard for you, Vicky. Turning to riding after becoming a famous female athlete and absolutely brilliant career as a cyclist. Several Olympic medals, wasn't it? Not to mention MBE and CBE honors?
Victoria blushes modestly. "Sure, I enjoyed the cycling, but learning to ride in just one year and then to compete in the 2016 Foxhunter Chase at the Cheltenham Festival was probably the greatest achievement of my life."
At this, there is a warm round of applause.
Rachel Blackmore, whom everyone has praised for her very elegant outfit, joins in; 
"Horses are like people – they all have different characters and traits, and it's nice when they are happy to walk for you and are not agitated or upset. 
Horses get anxious, and a lot do know what winning is. They just walk a bit prouder. 
They are extremely intelligent, and they love racing. A win is mostly to do with the horse, nine times out of 10. The best horses win the race. 
If you are fortunate enough as a jockey to get on these horses, that is half the battle and when you get your leg over your horse in the parade ring, you are in the zone."
The afternoon passes pleasantly with the girls chatting and exchanging stories until I feel the moment's right to pose to them my question: "If you could go back in time to just one particular moment in your life, when would that be? "
Now all sitting round in a circle, the jockeys look to the most senior to start off:
Julie Krone - Becoming the first woman jockey to win a Breeders' Cup race when riding Halfbridled to victory in the 2003 Breeders' Cup Juvenile Fillies at Santa Anita.
Hollie Doyle -  Winning the Group 1 Champions Sprint on Glen Shiel on Champions Day at Ascot.
Hayley Turner - Winning the Beverly D. Stakes in America, to become the first UK-based girl to ride an international Grade One winner. 
Josephine Gordon - In 2016 when I was honored twice at the annual Lester Awards, receiving the awards for Apprentice of the Year and Lady Jockey of the Year.
Michelle Payne - In 2015 becoming  the first woman to win the Melbourne Cup in its 155-year history, riding Prince Of Penzance. 
But I was also very proud to be awarded the Longines Ladies Award in Washington U.S. 
Bryony Frost - Becoming the first woman to win a Grade One race over obstacles at the Cheltenham Festival, riding Frodon in the Ryanair Chase.
Katie Walsh - Cajoling Relegate from the back of the field 5 furlongs out, to catch the leader just on the line, in the Champion Bumper at the 2018 Cheltenham Festival.
Nina Carberry - Winning my last race on Josies Orders at the 2018 Punchestown Festival. I announced my retirement that day to spend more time with my little Rosie, born the previous year.
Lizzie Kelly - Becoming the first female jockey to win a Grade 1 race in Britain when winning the Kauto Star Novices Chase on Tea For Two.
Rachel Blackmore - Becoming the most successful female jockey, on the Flat or over jumps, that either Britain or Ireland has seen, with half a dozen Grade One wins. Winning the Albert Bartlett Novices Hurdle Grade 1 on Minello Indo is perhaps my favourite.
Victoria Pendleton - Obviously those cycling successes are very special, but the proudest moment was my 5th place in the Foxhunter Chase at the 2016 Cheltenhafm Festival. 
As the light begins to fade the girls take their leave, promising each other to continue their push for equality and rights, in a profession they have grown to know and love.
Footnote: This article is dedicated to all the famous female athletes who are jockeys and striving to continue to make a success of their riding careers. Most comments attributed to jockeys in this article are those they have made or recorded in the public domain. 
Return to Horse Racing form Famous Female Athletes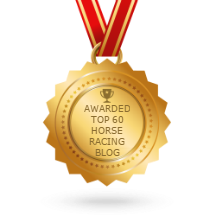 Returns Policy: Once a customer has agreed to pay for a product or service no returns will be permitted or payments returned.
All PayPal transactions are subject to the PayPal Privacy Policy
Privacy Policy: Personal details provided to this site by an individual may be shared with third parties unless requested otherwise.
Above policies updated 15 March 2018