Cheltenham Festival Uncertainty
Cheltenham Festival uncertainty hangs like a dark cloud over this year's meeting; owners, trainers and staff in the UK, Ireland and even France, need reassuring that the Festival will go ahead as planned.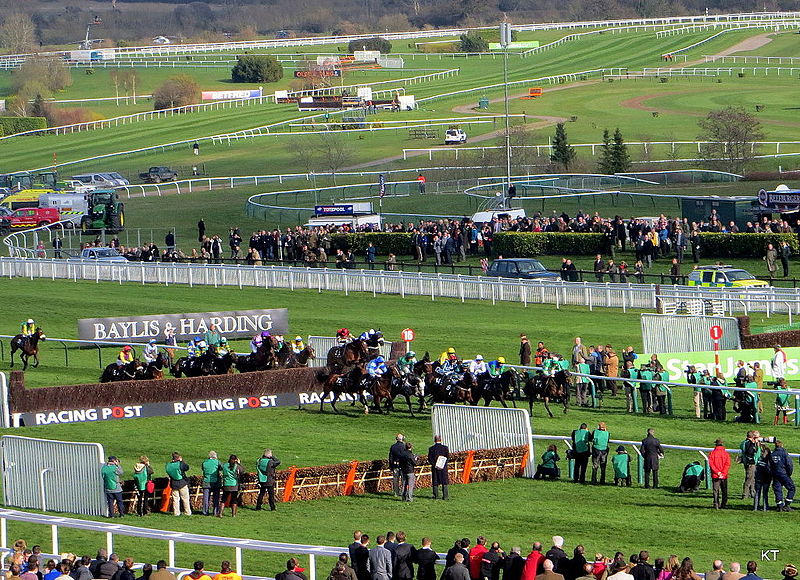 Cheltenham Festival
Last year, the event took place as normal with more than 250,000 people in attendance. The decision to allow such big crowds to gather has since proved to be controversial and the global landscape is very different than it was then.
In 2021, it seems unlikely that there will be punters in attendance. Although, this has yet to be confirmed.
It is this Cheltenham Festival uncertainty that is making life difficult for organisers, race fans, and owners alike.
It's difficult to make any hard and fast decisions while the country is in the middle of a lockdown and the situation regarding the pandemic is so volatile.
The likelihood of crowds is minimal but what about owners?
Although there has been no formal decision about the presence of crowds at the Cheltenham festival it seems increasingly likely that betting on Cheltenham races will take place online this year.
Even if the pandemic landscape changes dramatically before the festival is due to start, on 16 March, attendance would still be capped at 2,000.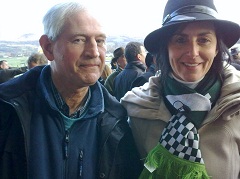 Tanya Stephenson and Chris Wigg at Cheletenham
Most of these numbers would be taken up by owners. Right now, these important people in the racing world, do not even know if they will be able to attend.

If there is any relaxation of rules, they will be the first to benefit. However, if this does not happen, owners will be sorely disappointed and Cheltenham will be even further removed from the spectacle that it normally is.

Cheltenham Festival Uncertainty Over Irish Horses
Not long ago, it seemed as though there was a real risk of Irish horses not being able to feature at Cheltenham this time around. Pandemic restrictions and Brexit issues had combined to make it seem very difficult for them to travel. This was a major issue given that five of the last seven Gold Cup winners have been Irish trained horses.
The problems have been eased partially. Temporary export documents have been issued to enable trainers to escape from being subject to a potential 20% tax bill as a result of Brexit.
However, there is still the issue of huge amounts of paperwork which will lead to hundreds of pounds in increased costs.
Trainers will also have to adhere to pandemic restrictions that are in place and attendance by yard personnel is likely to be limited.
The truth is that many things about this year's Cheltenham festival are still up in the air due to the difficult global situation right now. Whatever happens in the next few weeks, one thing is certain.
The spectacle that we are all used to seeing during Festival week will not happen. We will still be able to enjoy the thrill of the racing but most, or all, of us will have to do so from afar.
It's not just the punter experience that will be very different either as trainers have to deal with additional costs and restrictions if they want their horses to compete.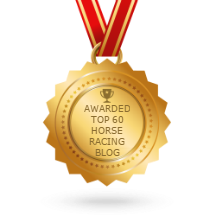 Returns Policy: Once a customer has agreed to pay for a product or service no returns will be permitted or payments returned.
All PayPal transactions are subject to the PayPal Privacy Policy
Privacy Policy: Personal details provided to this site by an individual may be shared with third parties unless requested otherwise.
Above policies updated 15 March 2018