Royal Ascot trends
The Royal Ascot trends analysis shown below is taken from actual tips analysis for past seasons.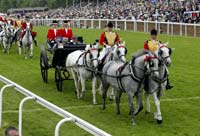 Back 3yo's in Group 1 races whose prices shorten 2 percentage points on the day of their race.
What an action packed first day at Ascot it was in 2011 - who could fail to be impressed by Goldikova's valiant attempt to hold off Canford Cliffs and awed by the nonchalance of Frankel's dismissal of his world class rivals ("got a bit bored in the front" according to his jockey).
My advice of a reverse forecast between Goldikova and Canford Cliffs paid off, while Prohibit exceeded my expectations and held off Star Witness in 2nd - another reverse forecast would have been in order.
Frankel of course won for us - a £150,000 stake would have netted us £50,000 (I must look out the mortgage agreement next time)
Power 4/1 was mentioned as one of 4 likely winners in the coventry Stakes while Zigato could only manage a place in the Ascot Stakes and to round off the day Frederick Engels won for us in the last.
Royal Ascot trends Day 1 14th June 2011
14:30, Queen Anne Stakes (Group 1) (Str) - Royal Ascot trends
Four year olds at the head of the market are the way to go here and preference is given to previous Lockinge Stakes runners. Concentrate on the first 4 in the betting currently:
Canford Cliffs 5/4 4yo and winner of Lockinge Stakes 2011
Goldikova 13/8
Cape Blanco 7/1 4yo
Dick Turpin 16/1 4yo
Canford Cliffs pleased his connections with a "super" workout at Kempton on Thursday.
Assistant trainer, Richard Hannon jnr was confident that the Queen Anne Stakes favourite had improved again since his reappearance victory in The Lockinge Stakes at Newbury.
Goldikova boasts the best form with 13 Group 1's to her name including this race in 2010, has the filly's weight allowance and was the first filly or mare to win this since 1971.
Selection: My gut instinct is to side with Goldikova (2nd) but a reverse forecast with Canford Cliffs(1st) may be the way to go.
15:05, King's Stand Stakes (Group 1) - Royal Ascot trends
Favourites have a job to get their heads in front here which puts a dampener on current favourite Star Witness's 5/1 chances but that's not to say he is not top class, (won the Coolmore Stud Stakes (Group 1) (3yo) (Turf), Flemington October 2010) and a big percentage of winners have won a Group 1 or Group 2 race.
Star Witness will have one gallop on Friday after arrriving safely from Melbourne before contesting the King's Stand Stakes on Tuesday. Trainer Danny O'Brien said "He was super impressive in a barrier trial before getting on the plane out here and will be hard to beat if in the same form as the Melbourne Cup week last year."
2nd favourite Sole Power 8/1 won the Coolmore Nunthorpe Stakes (Group 1) in August 2010. Will only run in Tuesday's Group 1 sprint if the ground dries out following rain which changed the going to good/soft.
International raiders at Royal Ascot have a good record (won 6 of last 8 renewals). As also have those filling the top four places in the Prix Du Gros-Chene, of whom the runner up Prohibit 16/1 contests this year's race.
Kingsgate Native 10/1 has had a chequered career but on this seasons reappearance posted an encouraging 2nd to Sole Power in the betfred.com Temple Stakes (Group 2) in May and in 2008, 2009 won on his 2nd outing of the season.
Selection: Win Star Witness (2nd)- Place: Prohibit (1st)
15:50 St James's Palace Stakes (Group 1) - Royal Ascot trends
We are looking for a horse with single figure odds, who has won a Group 1 race....
Frankel is unbeaten and won 2 Group 1 races
The nearest shortest priced runner is Dubawi Gold at 12-1 who chased home Frankel in the Guineas at Nemarket and connections are keen to take on the favourite again.
Top 3yo miler from Japan, Grand Prix Boss 14/1 is also considered by connections a worthy opponent and would not have made the journey if they thought Frankel unbeatable.
Excelebration 14/1 who won a Group 2 mile (soft) by 7 lengths last time out in Germany is also top class.
Selection: Frankel (1st)- Place: Grand Prix Boss (unplaced)
16:25 Coventry Stakes (Group 2) - Royal Ascot trends
Aidan O'Brien and Barry Hills have a good record in this Royal Ascot race, the former winning 5 of the last 12 renewals. A horse that won its sole start has often gone on to win this. The winner is usually found in the first four in the betting currently:
Power 9/2 - won both starts - Aidan O'Brien
Mezmaar 6/1 - won sole start - Barry Hills
Gatepost 9/1 - won both starts - M Channon
Reply 14/1 - won last start of 2 by 4 lengths - Aidan O'Brien
Selection: Mezmaar (unplaced)
17:00 Ascot Stakes (Handicap) - Royal Ascot trends
A 4yo or 5yo carrying over 9st and who was placed in the Chester Cup is an ideal candidate for this ultimate test of stamina.
This season's 1-2-3-4 were Overturn, Tastahil, Mystery Star and Mount Athos.
While Martin Pipe enjoyed great success here there is no reason why his son David cannot maintain the tradition.
David Pipe won with Junior last year.
Zigato was impressive when winning a 2m class 3 race at Ascot in May. He is progressive and has strong claims.
Selection: Zigato (4th)
17:35 Windsor Castle Stakes (Listed) - Royal Ascot trends
Although not a strong Royal Ascot race for trends followers, 22 of the last 23 winners came from the first 6 in the betting.
Trainers to follow are Mick Channon, John Best, Jamie Osbourne and Barry Hills.
Although it should be noted the Irish do not have a good record.
Suits fillies and debutants - expect some decent prices
Frederick Engels was impressive when running away from a smart field in a class 2 5f sprint in a small field at Musselburgh. This larger field is an unknown quantity so I would prefer to go for a place with him.
Selection: Place: Frederick Engels (1st)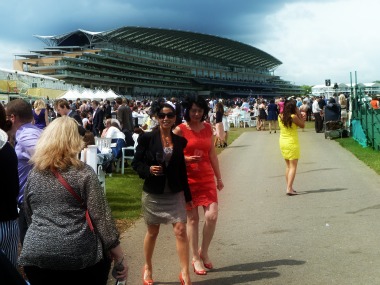 Royal Ascot trends Day 2 15th June 2011 analysis:
14:30 Jersey Stakes - Royal Ascot trends
A good guide is the King Charles II stakes at Newmarket for horses that finished 1st or 2nd - won by Codemaster, 2nd I Love Me and 3rd Masaya.
Last time out winners have won 50% of the last 12 renewals
Of the trainers M. Stoute, R. Hannon and J Noseda have done best
Lucky General - R. Hannon
Selection: Win Fury (non runner)- place Codemaster (2nd)
15:05  Windsor Forest Stakes - Royal Ascot trends
Not much in the way of stats to work on but Sir Michael Stoute has twice won this. He does very well with older fillies and runs Heavenly Dawn 25/1.
Respect French horses and concentrate on the 1st 2 in the betting
Seta 5/1
Sajjhaa 5/1
Selection: Win Sajjhaa (unplaced) - place Heavenly Dawn (non runner)
15:50  Prince Of Wales's Stakes - Royal Ascot trends
Some very high class horses have won this; Dubai Millennium, Fantastic Light, Grandera, Nayef, Rakti, Azamour, Ouija Board, Manduro and Duke Of Marmalade.
This list could well be added to by O'Brien's So You Think after O'Brien's wife Annemarie commented on Twitter "Just jumping off, settled in nicely behind his lead horse, starting to move upsides, eases to the front. Easy, 15 lengths clear. Phew!"
Since 2000 every winner has won a Group 1 race - Group 1 winners running this year:
Tattersalls Gold Cup winners have a good record in this race and won convincingly this year by Aidan O'Brien's So You Think
French winners of the Prix Ganay
Winner is most often found in the first 4 in the betting and was a last time out winner currently (all won a Group 1):
So You Think 1/2
Planteur 7/2 won Prix Ganay
Rewilding 8/1
Twice Over 10/1 2nd in this last year
Must have proven stamina beyond 1m
Selection: Win So You Think (2nd) - place Twice Over (unplaced)
16:20 Royal Hunt Cup Handicap - Royal Ascot trends
4yo or 5yo's rule the roost here and previous track form is a bonus especially in the Victoria Cup won this year by Hawkeyethenoo
The last time Ireland won this was the year England won the football World Cup.
Trainers to note: J. Fanshawe, (no runner) Luca Cumani runs Start Right, Sir Michael Stoute (may run) Heavenly Dawn.
First 4 in the betting:
Start Right 7/1 Green Destiny 7/1 Point North 10/1 Dance And Dance 10/1
Selection: Win Point North - place Eton Forever (Both unplaced)
17:00 Queen Mary Stakes - Royal Ascot trends
Unbeaten last time out winners hold most of the cards here and we are looking for a filly with plenty of speed in her Sire's profile.
Mick Channon and Richard Hannon - Best Terms do well in this race.
The Irish do well Jim Bloger's Somasach
Unbeaten:
Somasach Angels will Fall Best Terms Charlotte Rosina Ebony Clarets Gypsy Robin Judy The Beauty Shumoos
Selection: Gypsy Robin - place Shumoos (2nd)
17:30 Sandringham Handicap - Royal Ascot trends
A rating of 90+ and in the first 6 in the betting will capture our winning filly.
Dubai Queen 7/2 Humdrum 9/2 Rhythm Of Light 7/1 Winter's Night 6/1 Cape Dollar 12/1 Rougette 12/1
Ten of the last 12 winners had won earlier in the season and 8 of them last time out.
Selection: Win Humdrum - place Winter's Night (3rd)
Royal Ascot trends 2009 Day 3 16th June 2011 analysis:
14:30 Norfolk Stakes -Royal Ascot trends
A last time out winner is a strong stat and 10 of the last winners were undefeated
Fillies have a good record
Mark Johnston, Richard Hannon, Peter Chapple-Hyam and Howard Johnson have a good record in this race
Those who have raced solely at 5f also have a fine record
The favourite or second favourite have won the past 5 renewals
Oppose horses who have raced over farther than 5f
Bapak Chinta ticks most of the boxes, beating the useful Frederick Engels who won here on Tuesday
Selection: Bapak Chinta (1st) - place Silverheels (unplaced)
15:05 Ribblesdale Stakes - Royal Ascot trends
Be wary of horses that run at Epsom as they have a poor record here.
Listed winners are also well represented in the winners enclosure
9 out 10 finished in the first 3 last time out
7 out of 10 have won over at least 1m 2f - Arizona Jewel, Banimpire, Creme Anglaise, Dorcas Lane, Field Of Miracles, Highest, Khawlah, Make My Heart Sing, Rumh, Zain Al Boldan
Trained by Saeed Bin Suroor and John Gosden
Rumh, Khawlah - Saeed Bin Suroor
Field Of Miracles, Highest - John Gosden
Michael Bell's Creme Anglaise is expected to appreciate the step up in trip to a mile and a half.
Selection: Win Rumh (unplaced) - place Dorcas Lane (3rd)
15:45  Gold Cup - Royal Ascot trends
Group 1 form over middle distances is a strong stat
4yo to 6yo have won the last 14 Royal Ascot renewals
Won earlier in the season and contested the Henry II stakes or the Yorkshire Cup
Yeats won this race 4 times from 2006 to 2009 and now retired it will be a rare horse to take on his mantle.
Yeats trainer, Aidan O'Brien presumably has a good eye for horses proven over 1m 4f that will stay the extra mile and his Fame And Glory looks the part. He won a 1m 6f Listed race at Leopardstown this year and has previously won at Group 1 level.
Rite Of Passage who won this last year has been ruled out due to injury as has Blue Bajan also.
Kasbah Bliss could well be too old as a 9yo has never won the race.
Selection: Fame And Glory (1st)- place Duncan(unplaced)
16:25  Britannia Stakes Heritage Handicap - Royal Ascot trends
Finishing in the 1st 4 last time out is a prerequisite
9st is as much as a winner will wish to carry
Last time out maidens are a no-no
Lightly raced runner in the first 6 in the betting
Trainers to note: John Gosden or James Fanshawe
There are few unexposed runners in this nowadays.
Selection: Win Vanguard Dream(unplaced)- place Sagramor (1st)
17.00  Hampton Court Stakes - Royal Ascot trends
Mainly contested by progressive 3yo's
Focus on horses beaten in a Group or Listed race last time out
French trained runners
This is not a race in which Michael Stoute excels
Selection: Win Tazahum - place Laajooj (Unplaced)
17:35 Royal Ascot King George V Heritage Handicap
Look for a lightly raced horse who won or was placed last time out
Odds between 7-1 and 14-1
Not a great race for favourites
Selection: Win Sud Pacifique - place Purification(unplaced)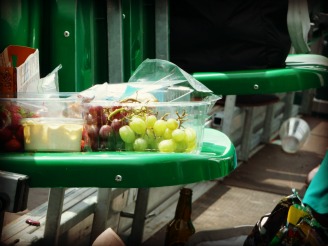 Royal Ascot 2009 Day 4 17th June 2011 analysis:
14:30 Albany Stakes
With only 6 renewals of this race there is not a great deal to go on although a few stats are beginning to emerge.
Horses that won their maidens last time out and with only one start have won at least half the contests.
Illaunglas (J Noseda), Inetrobil, Judas Jo, Sajwah, Switcher
While trainers Jeremy Noseda and Mick Channon have won 2 each.
Selection: Illaunglas(3rd) - place Sajwah (unplaced)
15:05 King Edward VII Stakes
A punter friendly race in that 12 of the last 14 winners started
favourite or second favourite. Currently
World Domination 3/1 Went in to the Dante Stakes (Group 2) as favourite but well beaten into 4th by Carlton House after an easy success in a Newbury maiden. Will need to raise his game to figure here.
Nathaniel 4/1 2nd to Treasure Beach in the Group 3 Chester Vase and wisely avoided running at Epsom to come here fresh.
Ran in one of the Derby trials
Still aspiring to win a Group race
M. Stoute has a good record and runs 3rd fav Fiorente 9/2
Yet to win over 1m 4f
The Irish have a poor record in the race and Aidan O'Brien runs Seville
Selection: World Domination (unplaced)- place Fiorente (2nd)
15:45 Royal Ascot Coronation Stakes
The Newmarket 1000 Guineas and the Irish equivalent at the Curragh are good pointers in this race
7 of the last 8 winners contested the 1000 Guineas of which 6 could be found in the first 6 places of whom the following 3 are in this race Together, Maqaasid, Nova Hawk
A place in the French 1000 Guineas is a good stat and Maqaasid was runner up this year.
Favourites also have a good record currently:
Together 4/1
Selection: Together (unplaced)- place Nova Hawk (2nd)
16:25 Royal Ascot Wolferton Handicap Stakes
Lightly raced improvers are the ones to latch on to here and look for horses that made the frame last time out
Winner could well come in at a big price - recent winning odds 12-1, 16-1, 25-1
Trainers: John Gosden, Mark Johnston and Ed Dunlop
Selection: Anmar (non runner)- place Shamali (unplaced)
17:00 Royal Ascot Queen's Vase
Stamina is well to the fore here in this 2m race.
Several winners were unraced as 2yo.
Mark Johnston has won 5 of the last 9 renewals
Sir Michael Stoute and Godolphin are also up there.
8 of the last 9 winners were all beaten last time out. (Regent Street, Namibian,)
First 4 in the betting (Regent Street, Solar Sky, Namibian, Eternal Heart)
Selection: Solar Sky (2nd) - place Halifax (unplaced)
17:35 Royal Ascot Buckingham Palace Stakes
Big price outsiders from smaller stables have won this in recent years
Horses who have done well over 7f
Trainers John Dunlop and James Fanshawe
Selection: Across The Rhine - place Our Jonathon(unplaced)
Royal Ascot 2009 Day 5 18th June 2011 analysis
14:30 Royal Ascot Chesham Stakes 7f
Sires with a good stamina index (10f+) is a good guide to their offsprings chance as this is a 2yo race with little previous form for guidance.
Once raced winners do well and focus on the first 3 in the betting currently:
Fillies fare well and horses trained by Mark Johnston (Bounty Seeker) or John Gosden (no runner)
Aidan O'Brien runs Maybe a once raced filly who won her 6f race with plenty in hand and is a smart prospect.
Selection: Maybe (1st) - place Bounty Seeker (unplaced)
15:05 Hardwicke Stakes
A large number of winners ran in the Coronation Cup and 11 of the last 13 winners have won a Group 2 or 3 race. Stamina is important and a win at 1m4f helps.
Trainers: Mark Johnston, Sir Michael Stoute or Saeed Bin Suroor (Passion For Gold and Campanologist)
Aidan O'Brien's Await the Dawn has won 2 Group 3's the last being the Huxley Stakes at Chester.
Selection: Await The Dawn (1st) - place Harris Tweed (2nd)
15:45 Golden Jubilee Stakes
A win at 6f is obligatory
3yo's don't win this
Course experience is very helpful
1st or 2nd in Duke of York Stakes Delegator 1st
won a Group or Listed race
Runners in the Kings Stand Stakes run on Tuesday ie
Kingsgate Native 6th, Monsieur Chevalier 11th, Sole Power 8th, War Artist 5th, Sweet Zanette 3rd
Winner could be a big price
Selection: Bewitched - place Dalghar (unplaced)
16:25 Royal Ascot Wokingham Stakes
4yo and 5yo's do best in this
Finished in the first 4 last time out
Carrying 8st 13lbs or more
Lightly raced this season
Contested the Victoria Cup
Avoid those drawn stalls 10-19 ie down the middle of the track
Selection: Victoire De Lyphar - place Anne Of Kiev
17:00 Duke Of Edinburgh Stakes
9 of the last 11 winners carried 9st+
4yo and 5yo's dominate
A last time out winner is a plus
Sir Michael Stoute and Mark Johnston have a good record here
Selection: Modun - place Jutland
17:35 Queen Alexandra Stakes
This race is a fair trek by any flat standards and stamina will be at a premium.
Those at the head of the market have the best chance
No winner older than 6 since 1990
Concentrate on horses that have contested Group or Listed races
Contested this race or the Ascot Stakes
Selection: Elyaadi (2nd) - place Overturn (non runner)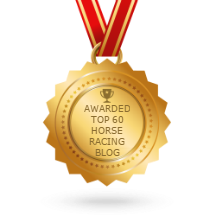 Returns Policy: Once a customer has agreed to pay for a product or service no returns will be permitted or payments returned.
All PayPal transactions are subject to the PayPal Privacy Policy
Privacy Policy: Personal details provided to this site by an individual may be shared with third parties unless requested otherwise.
Above policies updated 15 March 2018