Asian handicaps as a betting medium originated in Asia


If you have found this site useful and enjoy an ad free site, please feel free to make a small donation to help maintain and improve our service. Thank you, Chris.

and Asian handicaps are a way of reducing the outcomes of a sports bet from 3 to 2 - (known as a 2x1 bet).

The most popular sport for this type of bet are football/soccer matches which normally would have three possible outcomes; win, lose or draw. The Asian handicapper assigns the team least likely to win a handicap by breaking up the result into goal fractions eg ranging from 1/4 goal to several goals.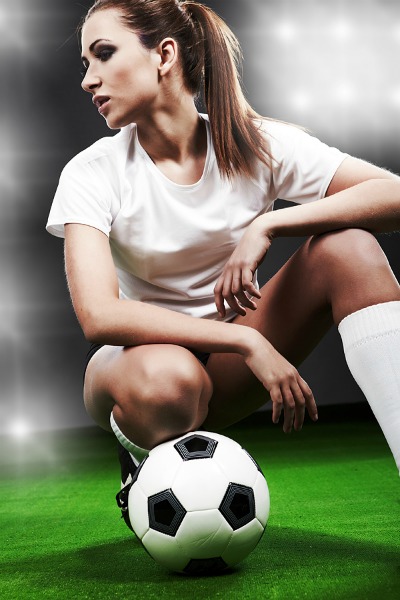 The bet is similar to spread betting where the bookmaker offers a number of odds and pays out the agreed amount depending on the outcome of the event.

With a traditonal bet on a football match the bettor has only a 1 in 3 chance of success whereas the Asian handicap reduces this to 1 in 2.

A match is often handicapped in ½ and ¼ intervals which means there is no possibility of the handicap resulting in a draw (known as a 'push'). However if the result is a draw due to the handicap then all bettors stakes are returned.

To demonstrate how this works take the example of a match between Arsenal and Nottingham

Handicap: 0 : +1.0, +1.5

This handicap states that half of your bet is placed on Nottingham winning, or losing by less than 1 goal, and half on Nottingham winning, or losing by less than 1.5 goals.

If the final score is Arsenal 1-0 Nottingham, half your bet would be refunded due to a draw (Arsenal 1 - +1 Nottingham, i.e: Nottingham lost by exactly one goal). The second half would win (Arsenal 1 - +1.5 Nottingham, i.e: Nottingham lost by less than 1.5 goals).

Whole Handicaps and Draws in Asian Handicaps
Asian Handicap Betting offers the underdog of the game with an early leading before the kick off. The main advantage of Asian Handicaps is that the draw is eliminated.

However with a 0:0 Handicap (also known as a Level Ball or Draw No Bet – DNB)neither team is given a handicap In a match between Arsenal and Nottingham

Arsenal Odds – 1.90

Nottingham Odds – 1.95

If you place £100 on Arsenal to win at 1.90 odds and Arsenal win by 1 or more goals your return is £100 X 1.90 = £190 less the £100 stake = £90.

If you place £100 on Nottingham to win at 1.90 odds and Nottingham win by 1 or more goals your return is £100 X 1.95 = £195 less the £100 stake = £95.

If a draw occurs, all stakes are returned.

Here is an example involving half goals in a match between Arsenal and Nottingham

0:1/2 Handicap

The Nottingham team is given a half goal advantage before the kick off. In this case there can be no draw so no stakes will be returned.

Arsenal (Home) Odds – 1.85

Nottingham (Away) Odds – 2,00

If you place £100 on Arsenal to win at 1.85 odds and Arsenal win by 1 or more goals your return is £100 X 1.85 = £185 less the £100 stake = £85. If Arsenal lose or the match is drawn you lose your stake.

If you place £100 on Nottingham to win at 2.0 odds and Nottingham win by 1 or more goals or the match is drawn your return is £100 X 2.00 = £200 less the £100 stake = £100. You win if it is a draw because of the 1/2 goal advantage (handicap).

To place bets using this method you will need an account with bookmakers such as Betinternet, Interwetten, and Gamebookers.

Back to Betting Strategy