Slotadvisor
by Tony R Frank
(Canada)
Win-at-Slots Method

If you assume there is no win-at-slots method and that playing slot machines is purely a game of luck, I beg to differ. Do not play haphazardly and hope for the best! There are methods that can improve your odds to a level comparable to even-money betting at casino table games.

First, you need to pick the right game. Some slot machines give you a fair shot at winning, while others are more likely to steal all of your money. It is most important to pay close attention to the pay table. Do not insert your money because a huge jackpot is dangled. Likewise, do not be attracted to a machine just because it is big and shiny and looks enticing.

A huge jackpot means there will be fewer smaller payouts. Those large jackpots are not paid for by the casino, but by many losers. It is better to concentrate on machines with small to moderate jackpots, where you enhance your chances of winning 800 coins than you would have if you were chasing 20,000 coins.

Also, avoid slots where half of all possible wins are in the 2, 5, 10 and 20-coin range. Although you might get frequent payouts, the amounts are not big enough to prevent your bankroll from slowly but surely grinding down to zero.

The best strategy for actually leaving with a net win is to look for a single pay line, two-coin machine with a modest jackpot and a pay table featuring a good range of medium sized prizes. If the jackpot amount per coin inserted is 800, the next four or five secondary prizes should be approximately 100, 80, 60, 40 and 30.

Because a machine with this kind of pay table gives the player smaller wins more often, most of the money does not have to go towards a giant jackpot.

You have an excellent chance of catching enough mid-range payouts to stretch your time at the machine by simply recycling your winnings. The longer you can make your money last, the better your chances of eventually lining up the jackpot combination. To be a winner at slots, you need to be able to survive many no-pay spins without having to risk a large bankroll.

Learn How To Really, Really Win At Slots by following these simple insider secrets.


Choose slot machines carefully. The name of a machine is of no consequence; only the pay table is important. Online casinos have many slot games that meet these requirements. Because online establishments do not have the high costs of maintaining employees and buildings, they can offer more liberal payouts than their brick-and-mortar competition.

I suggest looking for a pay table as suggested above and betting one coin at a time. By playing single coins and recycling all those small payouts, your money will last much longer. The more spins, the more chances of lining up that jackpot combination.

Alternatively, you might at least accumulate wins that add up to about half as much as what you started with. Then QUIT! That is my win at slots method.

If you like what I said here, on my web site there are more than 180 pages of similar tips and strategies. All information is free, just click on www.slotadvisor.com. Thank you.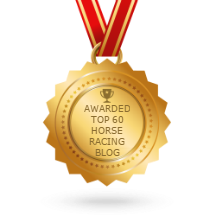 Returns Policy: Once a customer has agreed to pay for a product or service no returns will be permitted or payments returned.
All PayPal transactions are subject to the PayPal Privacy Policy
Privacy Policy: Personal details provided to this site by an individual may be shared with third parties unless requested otherwise.
Above policies updated 15 March 2018