Santa Anita Park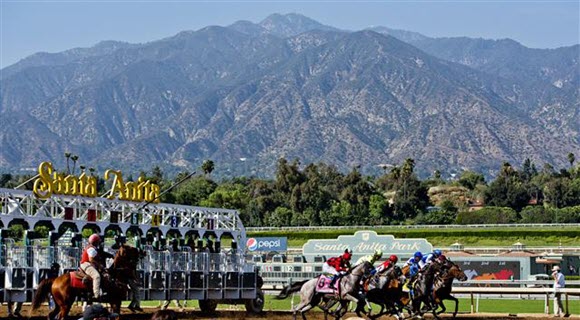 Santa Anita Park
Santa Anita Park is California's Premier Thoroughbred Racetrack
Some of the world's most scenic spots are seen not only at sun-kissed beaches or views from mountaintops; they can be found inland surrounded by the wonders of the natural environment. 
In many cases you won't need to dig deep into your pocket to experience them and bring back many happy memories after an enjoyable day out.
One such destination is Santa Anita Park. Situated outside Los Angeles, nestled under the San Gabriel Mountains, it is one of America's premier horse racing venues.
For many years, it served as the home of the Breeders' Cup, hosting some of the leading horse races in the United States, such as the Awesome Again Stakes and American Pharoah Stakes. 
Since its foundation in 1934, the economic prosperity of this racecourse has continued to rise. Santa Anita Park will showcase more than ten race meets in the next few weeks. Apart from the tracks themselves there are many other highlights you should know about Santa Anita Park.
Three Main Tracks 
Like many other racetracks in the United States, Santa Anita Park has three main tracks:
First, it has a one-mile dirt track.
Second, it also has a turf course which measures around 9/10 of a mile.
Finally, a hillside turf course which measures around 6 ½ furlongs. Although it has the shortest distance, the hillside turf course is the hardest to hustle of the three tracks. 
Santa Anita Park Notable Races



The racetrack is currently owned by the Stronach Group and every year, especially in Autumn, will host several race meets that attract thousands of spectators.
However, earlier in the season, Santa Anita Park showcases three major races, namely the Santa Anita Handicap, Santa Anita Derby, and Sunshine Millions Day.
The Grandstand 
The Santa Anita Grandstand is one of the racecourse's most iconic landmarks. It can accommodate around 26,000 guests.
In addition to that, it became the biggest Assembly Center during World War II and was used as temporary housing for Japanese-Americans.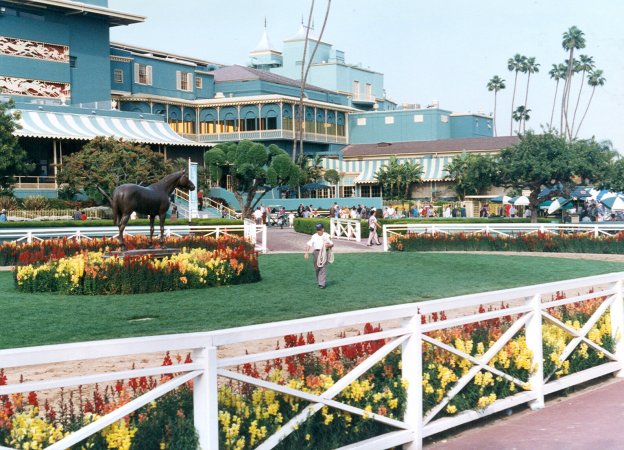 Santa Anita Park Photo from L.A. Conservancy archives
Barns And Horses 

The infield area can entertain 50,000 racegoers, while 61 barns and an equine hospital  cater for up to 2,000 thoroughbred horses. There is also a large parking area and saddling enclosure. 
Horse Racing TV 
The racecourse has 24/7 dedicated Horse Racing TV facility. It broadcasts live race meets and is ideal for placing bets while watching the racing live.
1984 Equestrian Summer Olympics 
The 1984 Equestrian Summer Olympics was held at the Santa Anita racecourse. There were competitions in three categories: dressage, eventing, and show jumping.  
The track stabled 2,100 horses, ridden by top riders from thirty countries, including the U.S.A., Australia, and Great Britain. 
The Breeders' Cup Challenge 
For seven years, originating in 1986,  Santa Anita Park was the home of one of America's premier series of thoroughbred horse races, the Breeder's Cup Challenge. 
This year, it sent a bid to showcase the series again, but it was Del Mar who won. The fourteen races that comprise the Breeders' Cup will take place on November 5-6.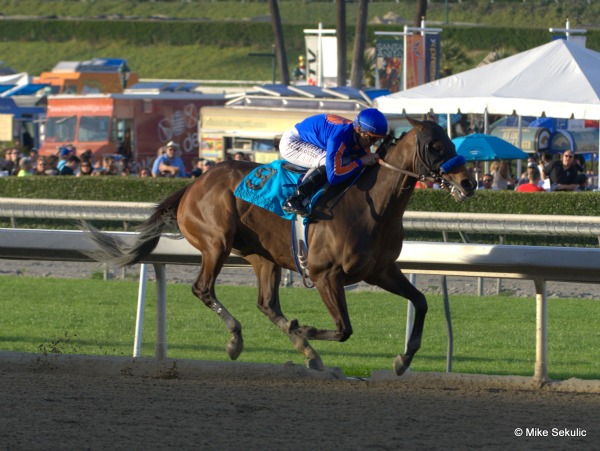 Racing at Santa Anita staged Breeders Cup
2019 Graded Stakes Races 
Before the COVID pandemic hit the world, Santa Anita Park hosted several Graded Stakes in  2019. The Grade 1 Stakes included American Oaks, Chandelier Stakes, American Pharoah Stakes, and Awesome Again Stakes. 
While the Grade 2 Stakes were Arcadia Stakes, Eddie D Stakes,  City of Hope Stakes, Californian Stakes, San Antonio Stakes, and Marathon Stakes. Lastly, the Grade 3 Stakes were the Affirmed Stakes, Robert B. Lewis Stakes, Daytona Stakes, Sham Stakes, American Stakes, etc. 
TV Personalities 
As mentioned above, Santa Anita has a dedicated horse racing TV. That said, it features some of the best horse racing commentators to convey the thrill and excitement of a race.
Some of these TV personalities include Kurt Hoover, Jon White, Becky Witzman,  Carolyn Conley, Jay Privman, and Michelle Yu.
Final Thoughts 
Now you know what Santa Anita can offer, maybe it's time to see what this beautiful place actually looks like.
As the pandemic eases you might consider adding the venue to your next travel bucket list. And if that is not possible you can at least watch the races on TV.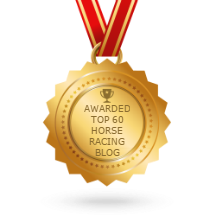 Returns Policy: Once a customer has agreed to pay for a product or service no returns will be permitted or payments returned.
All PayPal transactions are subject to the PayPal Privacy Policy
Privacy Policy: Personal details provided to this site by an individual may be shared with third parties unless requested otherwise.
Above policies updated 15 March 2018