Breeders Cup Contenders 2019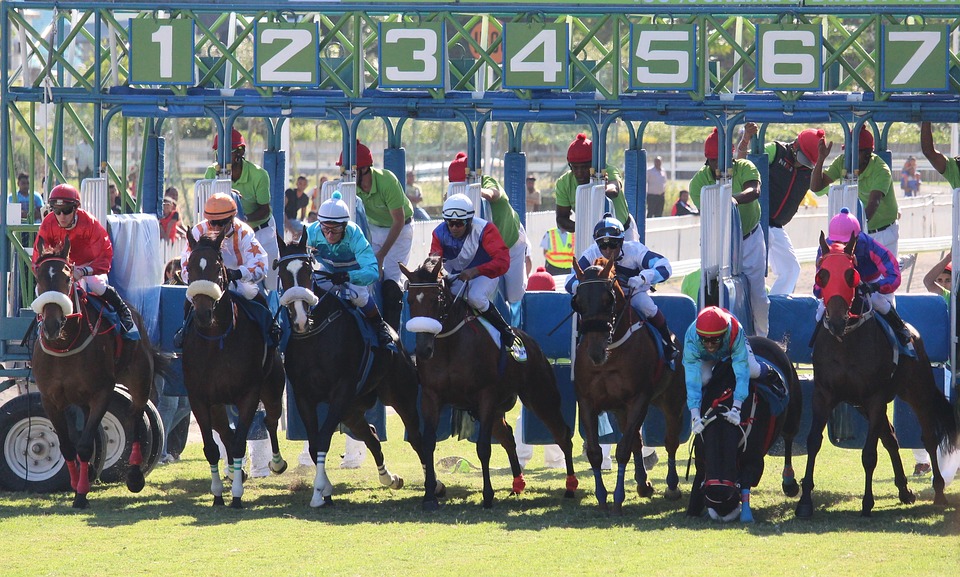 Breeders Cup contenders origins:
Horse racing is an exciting sport with a huge following throughout the world. Wherever you go, you'll find a race track in almost every city across the globe.
Most people enjoy the fast-paced action that these races bring. Watching these superb animals perform to their best abilities is a wonder to behold.
Some people think that horse racing verges on a form of animal cruelty. They believe that trainers and owners often coerce their charges into racing with each other against their will.
However, long before people domesticated horses, these animals were already racing against each other in the open plains. Horses love running fast against other horses; it's practically instinctive.
Racehorses are extraordinary animals that are bred for racing and are much prized for their abilities. Equine legends such as Seabiscuit and War Admiral  are viewed in the same light that some fans might appreciate  Michael Jordan or David Beckham. 

As for any legend, there needs to be a place, time, and event for them to shine. One of the events that can often catapult a racehorse into stardom is the Breeders' Cup.
Breeders Cup contenders will be chasing a whopping $6 million prize pool. Crowds and bettors will get a huge buzz from the exciting and electrifying nature of the races this year.

The event is fast approaching, and many of the contestants, legends in their own right, will attempt to elevate their status to even greater heights. Here are some of the Top Contenders you'll want to bet on in this year's races.

Breeders Cup Contenders
Code of Honor
Most of the sophomores involved in the event this year don't have all that impressive records. Make Code of Honor an exception to that statistic. The horse is one of the top Breeders Cup contenders to win this year's event and for all the right reasons. He has a record of 9: 5-2-1.
With hard work and perseverance, Code of Honor won the Travers Stakes at Saratoga. The horse is trained by Shug McGaughey and owned by WS Farish.  
McKinzie
After his impressive win at the Whitney Stakes, McKinzie is poised to be the number one horse this year to win the Breeders' Cup.
The horse has a current record of 11: 6-4-0. McKinzie first made his climb towards greatness by winning a $50,000 seven-furlong at Santa Anita. A month later, the horse continued to exceed expectations by winning the GI Los Alamitos Futurity.
Trained by Bob Baffert and owned by Michael E. Pegram, Karl Watson, and Paul Weitman, the team will look to continue with their winning ways as they race in this year's event.
Game Winner
One of the three-year-olds participating in this year's race is Game Winner. Bob Baffert also trains him. You can't go wrong if you pick Game Winner to win it all this year.
Aside from his name, the horse was the two-year champion colt last year. Being undefeated in four starts, you can look for Game Winner to strengthen his case of being a legendary horse.
Game Winner is owned by Gary & Mary West, who also own elite horses in their stables. As of this writing, they have amassed a total of $33,276,196 in lifetime winnings.

Maximum Security
As mentioned earlier, Gary & Mary West own a lot of hardened, battle-ready racehorses. One of them includes Maximum Security. This horse won the 2019 Haskell Invitational Stakes and Florida Derby. 
He also crossed the 2019 Kentucky Derby finish line first but was disqualified due to interference. Most consider Maximum Security as the freshest horse in the race.
Looking to avenge his loss, Maximum Security and his trainer Jason Servis will try to make amends as they vie to win this year's Breeders' Cup.
Higher Power
Even if he's one of the oldest horses at 4 years old this year, High Power is still considered a favorite by some. High Power put himself into consideration by running away with a win at the TVG Pacific Classic.
He also won 3rd at the recent Awesome Again-G1. With a new trainer in John Sadler, you can be sure that this horse isn't a pushover.
High Power has a record of 20:4-1-6, which shows the experience and sturdiness of this horse. Even though his record might not be as impressive as the other horses, look for High Power and new owner Hronis Racing to turn a lot of heads in this year's race.

Takeaway
A number of Breeders Cup contenders this year could become legendary in their own right as every race, every horse, has its own story.
Aside from their motives, the $6 million prize pool is a huge incentive for horses such as Code of Honor, McKinzie, and Game Winner to continue their winning ways.
Maximum Security and Higher Power are also horses to look out for as they try to gain redemption for past upsets.
This year's Breeders' Cup is indeed an exciting one, not just for the horses and owners, but for the bettors and the millions of fans worldwide as well.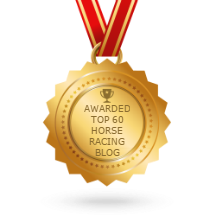 Returns Policy: Once a customer has agreed to pay for a product or service no returns will be permitted or payments returned.
All PayPal transactions are subject to the PayPal Privacy Policy
Privacy Policy: Personal details provided to this site by an individual may be shared with third parties unless requested otherwise.
Above policies updated 15 March 2018