The Racing Post User Guide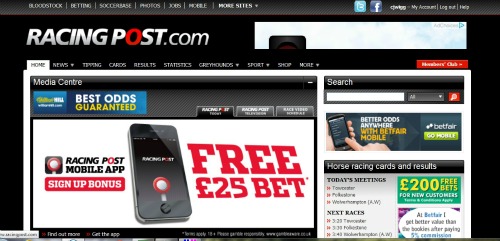 that puts Racing Post information at your finger tips - quickly and easily.

The R.P. website is a great resource for punters and sports enthusiasts and holds databases on a wide range of sports and activities. This is an introduction in its use and how to get the most out of it.

Members Club: A lot of the information is freely accessible including the racecards

Essential membership Cost is £2.50 per week (annual) £3.00 (monthly)

Benefits:

Members enclosure

Racing Post Ratings

Topspeed Ratings

Ability Ratings

Spotlight Comments

Results Analysis

Advanced Results search

Racing News

My Notes

Statistics

Pedigree Information

Racing UK Replays

Ultimate Membership Cost is £4.50 per week (annual) £5.50 (monthly)

In addition to above benefits:

Unlimited ATR replays

Unlimited RUK replays

Pricewise Extra

Trading Post Extra

Tipping Today

Video Form Guide

Services provided on the Racing Post website
Services provided on the Racing Post website

Bloodstock:

Betting

Soccer

Photos

Jobs

Mobile Apps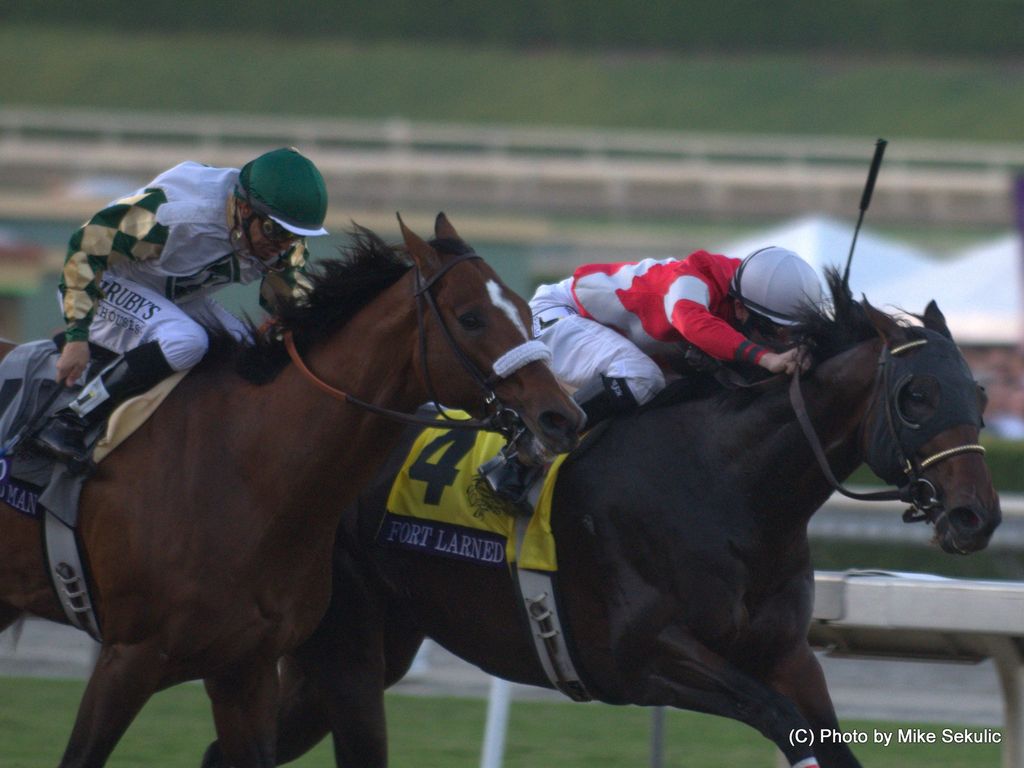 The Racing Post boasts a huge database on horse racing and is best accessed from the Search facility at the top left of the Home Page. You can search for information concerning horses, trainers, jockeys, owners, courses, stallions, dams and greyhounds. To search names of people enter the surname and results will include firstnames.

The majority of visitors will be interested in accessing the racecards to study the day's races and the form of the runners. The cards for greyhounds show all meetings for the day with basic form for all the dogs.

The horse Race cards provide information in three formats –

Races – all information concerning the race

Runners Index – list of all runners for all races in alphabetical order

Stable Tours database – information on horses obtained by reporters from the Stable Tours series of articles on trainers published in October and November.

Under the course name for a meeting there are tabs containing data for: Meeting Info (entrance fee etc), Course Map, Statistics (jockeys, trainers, owners), Favourites.
You can view all races for a meeting on one page or view each race separately. To view the racecard you can choose between the standard card giving full information or the at-a-glance card with more concise details.


News

Tipping

Racing Cards

Results

Statistics

Greyhoundsg

Shop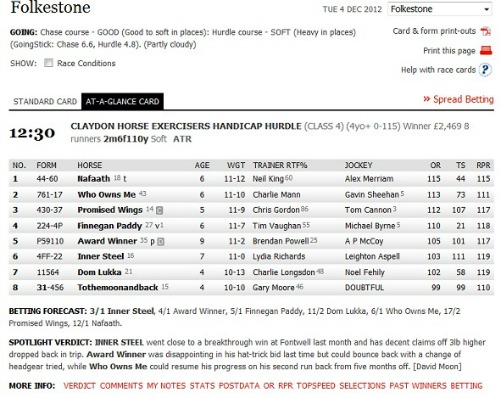 Racing Post Race Card
The Results Service is fast and gives results either by meeting or by runners. Comments in running are supplied for each horse and an overall analysis of the running of the race is also supplied.

It is possible to add your own rating for the runners which you can then refer back to at a later date. There is also the option to view a video replay of the race (Cost is 20p if your membership does not cover it)

The Statistics Service gives seasonal stats for Jockeys, Trainers, Owners, Horses, Sires, First Crop.

The Greyhounds Service gives details of all greyhound meetings for the day including News, Betting, Cards, Results.

The Shop sells a wide range of books, diaries and calendars.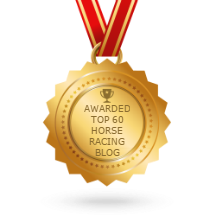 Returns Policy: Once a customer has agreed to pay for a product or service no returns will be permitted or payments returned.
All PayPal transactions are subject to the PayPal Privacy Policy
Privacy Policy: Personal details provided to this site by an individual may be shared with third parties unless requested otherwise.
Above policies updated 15 March 2018