Trainers Ratings can boost profits

If you have found this site useful and enjoy an ad free site, please feel free to make a small donation to help maintain and improve our service. Thank you, Chris.

Are there trainers ratings to help us decide if a horse will run up to form?

The Racing Post produces a rating that indicates whether a trainer has his horses in good order and this is a fair indication of the likelihood of a horse running to form.

The RTF% rating is given after a trainer's name on the daily race cards for each horse and is worked out by taking the expected rating for all the trainers' horses and comparing it with the actual rating for the race. The nearer the figures agree the higher the percentage rating given. This could range from 10 to 100.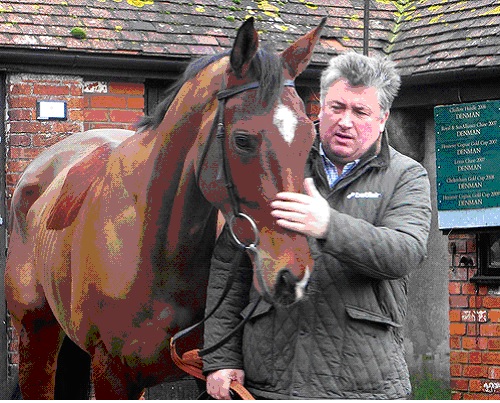 The official Racing Post explanation of the RTF% rating is:

The rtf% is a measure of trainer form. It indicates the percentage of a trainer's runners who have run to form, based on a comparison of each runner's actual and expected rating in each race.

To calculate the rtf%, the performance of each of the trainer's runners for the period is rated and compared to the rating it could have been expected to obtain. The rtf% figures present a clearer picture of a stable's form than the simple wins-to-runs ratio.

Trainers Ratings Data
It is important to bear in mind that it is only calculated for horses with an RPR (Racing Post Rating) figure. If few of the trainers runners have an RPR then treat any RTF% trainers ratings with caution.

Check that there is enough data for the rating to be accurate  - obviously the more data we have the more accurate the ratings will be, although we must be aware that the RTF% rating is taken from only 2 weeks past data. Also a trainer's results for the previous day are not included, so check these to see if any adjustment should be made.

The rating can now be used in conjunction with other racing trends and form study. The best way to proceed is first to eliminate the no hopers in a race i.e. those horses that are clearly outclassed and any others unsuited to the conditions.

Having whittled down the field to a few serious contenders we can now check the RTF% trainers rating ensuring the trainer has had sufficient runners in the past 2 weeks to give a reasonably accurate reflection of his / her form. Finally check the trainer's results for the previous day.

An RTF% figure of 50 or more indicates that a horse is likely to run to their RPR figure. Anything less than this suggests that the horse may struggle to run to form in today's race.

Back to Racing Post from Trainers Ratings