Horse Racing Events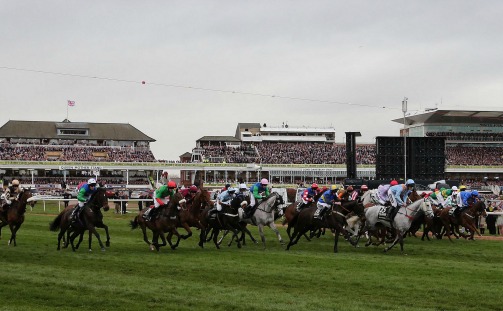 Racing Events of the world - The Grand National
Horse racing events and facts you should know
Who doesn't know about horse racing nowadays? Chances are you've seen them around: sports channels on TV, clips from the internet, you name it.
It has been a sport loved by millions of people for a very many years now. It has passed the test of time and is a sport enjoyed by most countries around the world, with every kind of race you can imagine.
But how much do you know about horse racing?
The Origins of Modern Horse Racing
One can learn more about horse racing, and especially horse race betting by watching races and betting on the sport. One of the things you can look at is the history of racing.
It won't come as a surprise that the early history of horse racing is lost in the mists of time. No one knows who first thought of horse racing, much less horseback riding. But one can pick up clues from past eras. Several ancient civilizations were known to have held horse races as early as 4000 BC.

There have been more recorded racing events as time passed, with the sport becoming a means of entertainment, most notably in England and the United States. Some of these races may have been established when past owners challenged each other to a race and bet on the outcome.

The inauguration of the British (1776, 1779, 1780) and the American (1867, 1873, 1875) Triple Crown Races established the modern-day horse racing we know today.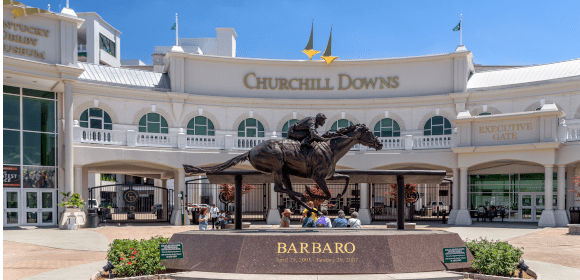 Churchill Downs features Triple Crown Races
Long Distance and Extreme Horse Racing Events
Many horse racing events are known for their unique characteristics, often attributed to their racetracks. They can vary in location, surface, and many others. Some race tracks may even have obstacles the horse has to negotiate. However, this will depend on the type of race.
The longest known flat horse race is the Queen Alexandra Stakes. It is a British thoroughbred horse race that has been around since the 19th century and is named after the royal consort to King Edward VII. Available to thoroughbreds ages four and above, this race is run over a distance of 2 miles, 5 furlongs, and 143 yards, or 4,335 meters.

On the other hand, there is a horse race with a distance much longer even than this marathon. This is the Mongol Derby, a racing event in Mongolia officially recognized as the longest multi-horse race. Many things make it unique, but one that stands out is the race track.

Said racetrack stretches 621 miles or 1000 kilometers. Unlike flat horse races, this derby features varied terrain such as valleys, hills, and even rivers, making it an extreme race that tests the endurance and wit of the riders to ensure that both they and the horses can survive the test.

Exceptional Horses
For every sport, there are always star athletes. If you've been around the industry for a while, chances are you've probably heard some notable names like Seabiscuit or American Pharaoh.
Likewise, many horses have been hailed throughout history, their skills cementing them as legends. The following are three horses whose form stats prove their exceptional abilities.
Since horse racing is about who can get to the finish line first, speed is crucial in winning the race. The record for the fastest speed goes to Winning Brew from the United States. She was able to run 402 meters in 20.57 seconds in a race in Pennsylvania.

The horse with the most wins in its lifetime is Chorisbar from Puerto Rico. He is among the very few who have amassed more than 100 wins in their racing career. Chorisbar won 197 out of 324 races in 10 years, from 1937 to 1947.

On the other hand, the horse with the most wins and is undefeated throughout its career is Kincsem, a mare from Hungary. Foaled in 1874, she won all 54 races she participated in. A horse racing venue in Budapest is named after the said mare, with a statue erected in her honor.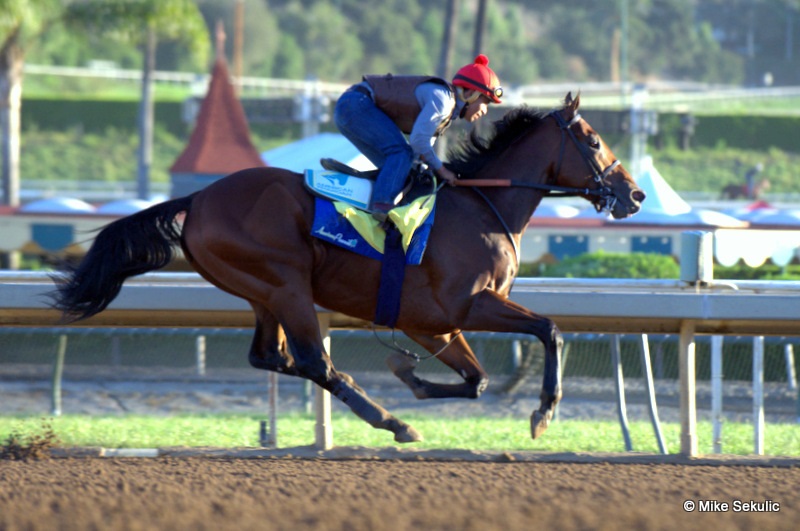 American Pharoah
Successful Trainers and Jockeys
Behind these great competitors are the people who ensured the horses could perform to their best. Trainers and jockeys, throughout their careers, have built relationships with many horses, ensuring they are nurtured and assisted well.
Trainers are responsible for raising racehorses in their early years, helping them to fitness and competence on the race track. Some trainers will have just a few horses while the big successful yards or barns will house a hundred or more.

Two trainers from North America, Dale Baird and Steven Asmussen, are among the most successful ones. Baird is hailed for having the most national titles, with 15 in total, while Asmussen is declared the winning-most trainer as of 2021, with 9,446 amassed wins.

Jockeys are the ones that ride the horse. While that is the nature of the job, jockeys do not just ride the horse. Instead, they will often establish a relationship with their mount, gaining their trust and often ensuring that the horse will try hard for their rider.

Jockeys typically work with many horses throughout their careers.
The jockey with the most wins is Jorge Ricardo from South America. As part of the industry for decades, he has amassed more than 13,000 over his career to date. So far, only two jockeys have had more than 10,000 wins, the other being Russel Baze, a now-retired North American jockey with 12,844 wins.

To Conclude
Every sport has its own stories, with countless people in the same industry who all have their tales to tell. Horse racing has seen its fair share of failures, perseverance, and success and will no doubt witness many more in the years to come.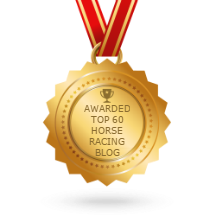 Returns Policy: Once a customer has agreed to pay for a product or service no returns will be permitted or payments returned.
All PayPal transactions are subject to the PayPal Privacy Policy
Privacy Policy: Personal details provided to this site by an individual may be shared with third parties unless requested otherwise.
Above policies updated 15 March 2018