Betting Live On Horse Racing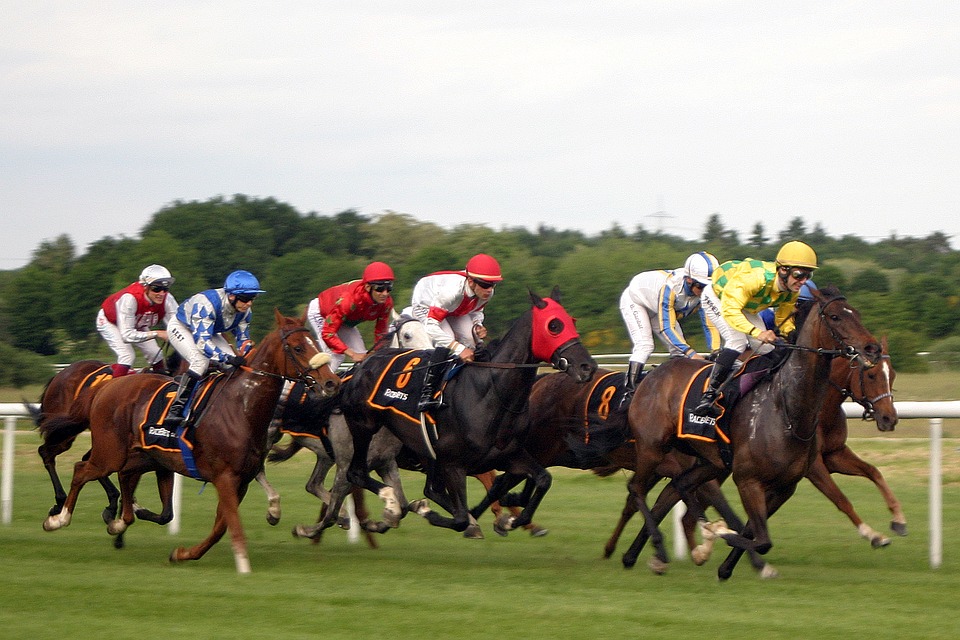 There is nothing quite like betting live on horse racing. The rush of witnessing a horse you bet on to cross the finish line first and win is immense, even more so if you wagered on it. Everyone, however, must begin somewhere.
5 Expert tips to gain an edge when looking for winners.

If you've never placed a wager on live horse racing, you're missing out. It's one of the most exhilarating forms of gambling. 
How to gain an edge when betting live
If you are new to betting live on horse racing, this will help you have an edge over other bettors. Here are some tips that you should consider and remember.
1. Purchase A Program From The Racetrack
Don't place a bet blindly. The racetrack sells a program that includes information about competing horses and jockeys.
Possessing one of these is a must. You'll need to spend a few bucks on standard pricing; however, some horse tracks may charge a bit more. It makes no difference. You might as well have stayed at home without the program.
Additionally if attending a US racetrack, you should purchase a "Daily Racing Form" from the racecourse. This typically costs the same or slightly more than the software, but it contains additional information that you should consider before placing your bets.
You'll frequently discover in-depth and valuable articles about horse racing betting in the DRF. This publication covers the horses and jockeys racing on that day, which is probably why it is referred to as the "daily" racing form.
You should purchase your local newspaper to see whether any articles authored by professional horse handicappers are included. Additionally, handicapper newsletters are available for purchase at the racetrack.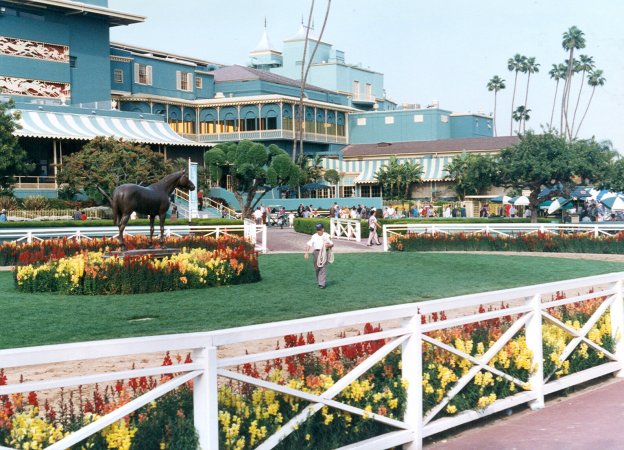 Santa Anita Racetrack
2. Choose a Horse

Before you can wager on a race, you must first assess the runners on which you will be betting live, which is the second stage in a live odds horse race. Each horse's odds of winning are shown next to its name. Typically, these are stated in average odds format.
For instance, if a horse is offered at 4 to 1, you can conclude that the handicappers assign it a 20% chance of winning. Four to one odds indicate that the handicapper believes the horse has four ways to lose and only one way to win.
However, do not only choose a horse based on its winning odds. Take into account the horse's previous performances, as well as the jockey's background.
Often, a skillful jockey can get the best performance from a horse. The jockeys' winning percentages are public knowledge and are reported in publications.

3. Decide What Kind of Bets You Want to Place
The most straightforward approach to wager on horses is a straight-up "win" wager. That is just a wager on whether a particular horse will win a specific race. It pays off at the stated odds.
That is not the only wager, however. You've almost certainly heard the phrase "win, place, or show." All of them are wagering choices at the racetrack.
A wager on a horse to place is a wager to finish first or second in the race.

A wager on a horse to show is a wager to finish first, second, or third.

While place and show wagers increase your chances of winning, they also have lower payout odds.
4. Place Your Bets
The most straightforward and most convenient approach is at the racetrack on race day. Walk up to the window and purchase your ticket for the amount you wish to stake. 
The customer support representative will inquire as to which race you're betting on, how much you're wagering, what type of wager you're placing, and on which horse.
Numerous modern racetracks include automated tellers, a perfectly acceptable method of placing your bet.
5. What You Need to Know About Picking Winners
Once you've learned the fundamentals of betting live and understand what they mean, it's time to learn how to handicap. This implies that you will identify the best wagers based on your knowledge of the horses and jockeys.
Avoid disregarding the favorite

. The horse designated as the choice is the most likely winner. If you wager on that horse to win, you're likely to win frequently, even if your winnings are low. Nonetheless, it's more enjoyable to back winners.
Consider multiples when backing favorites

. Take the 4 strongest favorites. Back your best 2 in a double, which means back both of them to win. Then back all 4 to win, known widely as a Lucky 15 (you get a payout if any of them win). Finally back your best chance to win.  Use the same stake for each option.
Keep track of the jockey's previous performance

. Some jockeys excel regardless of the horse they ride. Locate them and wager on them.
Horses are classified according to their performance. If a horse has switched classes, this may provide insight into a wager.
If a horse has been successful in maiden races but has just been promoted to claiming races, he may be less likely to win a race against horses accustomed to racing in that class. On the other side, a horse that has recently been demoted may have an advantage over the new competition.
Examine the horses before the race. Like humans, horses have ups and downs. If you like a horse, but he seems unhappy, you can pass on him that day. However, if you like a horse and it appears to be full of activity that day, you might want to take a chance.
Final Thoughts
Betting live horse racing is far simpler than most people believe. Often, the most straightforward wagers are the most likely to win. Additionally, the track's crew is usually eager to assist you with any queries you may have.
Return to Betting Management from Betting Live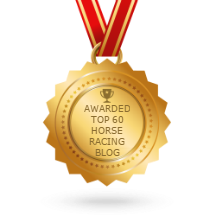 Returns Policy: Once a customer has agreed to pay for a product or service no returns will be permitted or payments returned.
All PayPal transactions are subject to the PayPal Privacy Policy
Privacy Policy: Personal details provided to this site by an individual may be shared with third parties unless requested otherwise.
Above policies updated 15 March 2018