Don't Bet on the Breeders Cup Without Reading This First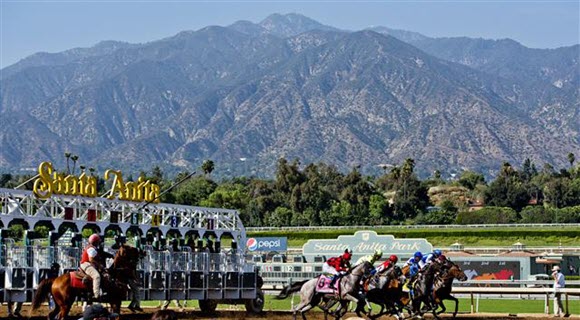 Bet on the Breeders Cup at Santa Anita Park
A bet on the Breeders Cup is more likely to succeed if you follow these 4 betting tips.
The Breeders' Cup World Competition is the biggest horse racing event of the year and takes place from Friday, 3 Nov – Saturday, 4 Nov 2023 at Santa Anita Park.
I bet you can't wait for it any longer. Like other bettors, many are excited to watch worthy contenders and big names compete in this event. Furthermore, you'll also get to see celebrities, athletes, and musicians cheer for the horses and go to the event. 
Indeed, the Breeders' Cup World Championship is quite a glamorous event. Many horse racing fans are excited to place their wagers, but many are also bound to make the same mistakes in this event. If you're interested in securing your chances of winning, then be sure to avoid the four things mentioned below. 
Only Betting on the Favorites
Did you read about the breeders cup 2023 contenders? If so, you already know who the top favorites are this year. We get that each race has an assumed favorite. However, don't let the people influence you into only wagering on the favorites. 
Indeed, statistically speaking, there's a chance that the favorite would have the most significant chance of winning. But in reality, wagering on the favorite can be a bad idea if you always do it.
How can you fix this? Well, you need to do your research on year contenders carefully and meticulously. Since, in general, the favorites are only expected to win 1 out of 3 of their races. 
More than this, the favorite contenders usually have low payouts. If you compare this to wagering on the underdogs of the Breeders' Cup, you'll see that you can get a larger payout than their odds. We understand that betting on the favorite has little risk, but it also means that your payout would be small, too.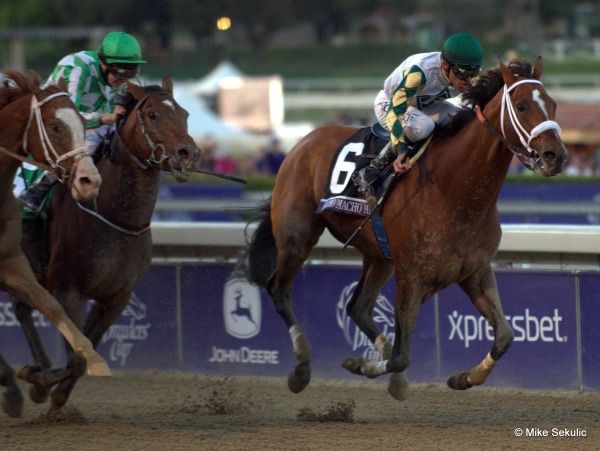 Mucho Macho Man wins the Breeders Cup Classic
Not Doing Enough Research
As mentioned above, conducting your research is a must when it comes to betting, especially if you decide on the favorite or the underdog. Did you know that among horse racing bettors, not doing their research before wagering is a common mistake they can make? 
Think about it. The Breeders' Cup World Championship hosts the most famous horses worldwide, and each race is quite competitive. You'll likely find information on these horses, especially from their Challenge Series. You can even visit the Breeders' Cup website to learn more about these horses. 

Betting on All the Races
The Breeders' Cup World Competition has 14 races, and you have the freedom to wager on all of these races. Despite your freedom, betting on all the races is a big mistake. We get that this World Championship only happens once a year, and it's the biggest horse racing event. However, it would help if you didn't let this fact make you overspend. 
Don't just bet willy-nilly on the races like there isn't a tomorrow. Remember that you're wagering real money, which can be quite a considerable sum if you add it all together. Furthermore, losing it is also a big deal since you're left with an empty bankroll. 
Avoid wagering more than you can afford to lose. If you want to avoid a ticket to bankruptcy, keep this in mind at all costs. Think of betting as an investment. If you put a considerable sum of money into the Breeders' Cup contender and it turns out to be a bad deal, you would lose all your money. 
As such, it's recommended that you have a set unit size for every wager you make in the Breeders' Cup World Championship. It would also be helpful if you focused on just 1-3 horse races in the Breeders' Cup.
You may even wager on races with a huge purse, like the Breeders' Cup Classic and Turf. In these races, you'll see fans worldwide cheering for their favorite horse to win one of the biggest purses in the Championship.  
Ignoring the Track Conditions
The Breeders' Cup World Championship has different tracks, which include dirt and turf. As a bettor, you should know that track conditions make or break the horses' performances. Except in the 2008 Breeders' Cup, the organizers used synthetic for the horses to run in. But today, the main surface used for the horses is dirt. 
In the Breeders' Cup World Championship, you must learn about the track surface and the event's track type. Look at it this way. If the Breeders' Cup has a short track, it would favor horses with a great starting speed that can run the first quarter mile in just 25 seconds. However, it can backfire for those endurance horse runners with a slow start since they would be left behind fast. 
Furthermore, the weather conditions have a significant influence on the track conditions. It plays an essential part in the race, and it's something that you should look into. For example, if it rained on November 2, 2023, it means that there's a possibility that the racetrack would get rain and get muddy. 
As a result, those heavy-footed horses that use a lot of force in their steps would find it hard to run on the muddy dirt track since their hooves would be burrowed quite profoundly. However, it can benefit light-footed horses since they can easily travel through mud surfaces and win the race.
When this happens this year, you have to look into the heavy-footed horses in the mix and the light-footed ones. These are crucial information that might just secure your win. 
Final thoughts for your bet on the Breeders Cup
Do your research before wagering any bets, and don't try to bet on all the 14 races of the Breeders' Cup. Just try to limit your wagers on the races you're familiar with so that you can easily research them, find the contenders to wager on, and the track conditions. 
Ultimately, if you want to earn big in the Breeders' Cup World Championship, you might want to avoid the above mentioned mistakes. These mistakes can reduce your chances of winning your Breeders' Cup bets, so be careful. Remember that when you place a bet on the Breeders Cup, you're wagering your hard-earned money, so don't just waste it if you're unsure about your wagers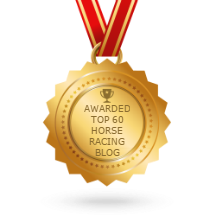 Returns Policy: Once a customer has agreed to pay for a product or service no returns will be permitted or payments returned.
All PayPal transactions are subject to the PayPal Privacy Policy
Privacy Policy: Personal details provided to this site by an individual may be shared with third parties unless requested otherwise.
Above policies updated 15 March 2018