Chris Wigg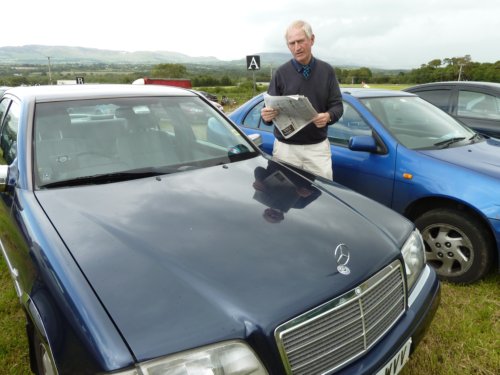 Chris Wigg at Sligo Races
Chris Wigg started work in the machine tool industry as office manager for Bencere Ltd Hook Norton, Oxon UK from 1973 - 1990

This was followed by 14 years in the computing department at the University of Plymouth, Devon UK until July 2012.

In 2005, following his passion for horse racing, with the invaluable help of Site Build It, Chris began building his website horse4course-racetips.com, now a successful online sports betting service.
The website features a popular Question and Answer service which seeks to help readers with a wide range of horse racing and sports betting questions. Some typical queries cover subjects such as:
The meaning of supplementing a horse for a race
The origin of the Daily Mirror Spotform Rating
The importance for a horse to change leading legs in a race
The use of the nose band
Information on famous horses, trainers, jockeys etc

"I was always interested in horses and riding from my childhood": says Chris. "It was in the family, as my sister was head groom at Springhill Stables in Gloucestershire."
This interest in horse racing now extends to establishing contacts around the world and paticularly American racing.
Laurie Ross , a pedigree specialist writing for Horse Racing Nation, is now an advisor, providing occasional articles .
While photographer Mike Seckulic supplies photos on the American racing scene.
Chris Wigg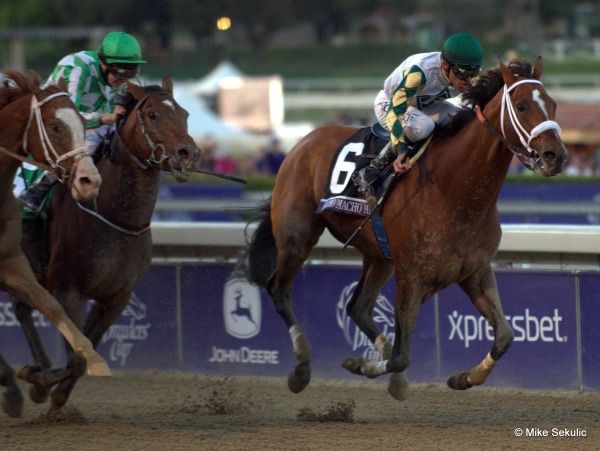 Much Macho Man - photo by Mike Sekulic
Systems by Chris Wigg
This was soon followed by publication of his successful and well reviewed system for laying horses to lose, the "Easy Lay Method".

"I purchased your Easy Lay Method last year and have been following it with generally great results ... it has to be the best system I have ever purchased, Ross."

In 2011 this method was further developed and refined with a systems analyst Theo Koumis and released to the public as the "Easy Lays System" as a managed Betfan service.

The Betting School is another top sports information organisation that he is involved with. The website boasts a number of professional sports writers and pundits who contribute to the monthly newsletter which is mailed out to a large subscriber list.

Chris is constantly developing and refining new systems and methodology in the field of sports betting.

His current work is on A.I. (Swarm) systems for backing favourites in the win market. This harnesses the power of a large number of punters views on the outcome of a horse race. When these are combined with a mathematical algorithm devised by systems analyst Theo Koumis, the result is a better than average prediction of the outcome of an event.

Chris also indulges his passion for travel by researching famous racecourses of the world. Apart from visiting and reviewing racetracks throughout the UK he has also reviewed Deauville La Touques in France and the beautiful Sligo racecourse in Southern Ireland.
Returns Policy: Once a customer has agreed to pay for a product or service no returns will be permitted or payments returned.
All PayPal transactions are subject to the PayPal Privacy Policy
Privacy Policy: Personal details provided to this site by an individual may be shared with third parties unless requested otherwise.
Above policies updated 15 March 2018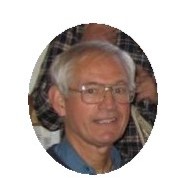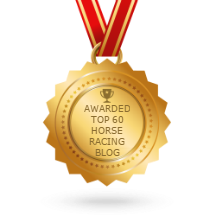 Returns Policy: Once a customer has agreed to pay for a product or service no returns will be permitted or payments returned.
All PayPal transactions are subject to the PayPal Privacy Policy
Privacy Policy: Personal details provided to this site by an individual may be shared with third parties unless requested otherwise.
Above policies updated 15 March 2018