Prix de l'Arc de Triomphe In History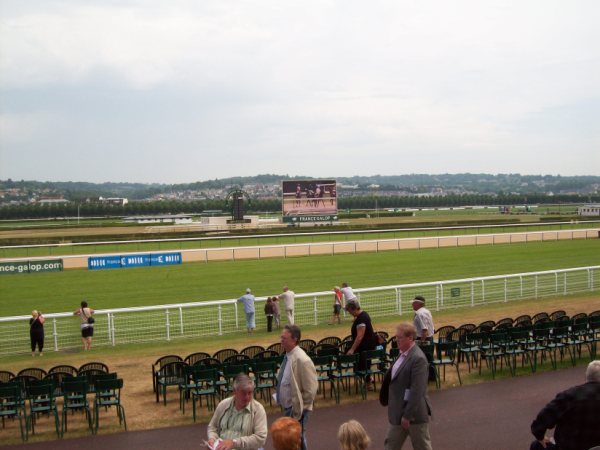 The Prix de l'Arc de Triomphe is now firmly established as one of the world's richest and most prestigious races. Every year, the finest runners from across the globe descend upon Longchamp to vie for glory in the €5 million race.
Well-heeled guests sip the finest Champagne while taking in the action, and millions of people gather around screens to watch the race unfold.
The race's slogan is: "Ce n'est pas une course, c'est un monument" – it's not a race, it's a monument.
How did the Prix de l'Arc de Triomphe earn such an exalted status in French culture and on the global racing scene?
We have explored the history of this iconic race and the pivotal moments that set it on a path to prominence.
Destined for Greatness
If you follow daily French racing at Race Sharp, you will be keenly aware of just how important the Prix de l'Arc de Triomphe is to the country's racing scene. Yet it was always destined for greatness from the moment it was conceived.
At the time, France already boasted two great races: the Grand Prix de Paris, inaugurated in 1863, which attracted the world's best three-year olds; and the Prix du Conseil Municipal, established in 1893, which welcomed leading horses of different age groups, and which assigned weights according to each horse's past performances and left them to battle it out over 2400m.
The committee that oversaw French thoroughbred racing decided to introduce a third high-profile race in 1920. It was designed to complement the Grand Prix de Paris, while serving as a showcase for French thoroughbred breeding.
The new race would have similar characteristics to the Prix du Conseil Municipal, but each horse would compete under equal conditions, without suffering any form of weight penalty for previous victories.
World War I had just ended, so the committee decided to name the race after the Arc de Triomphe in Paris, the iconic monument that hosted the Allies' victory parade the previous year.
The First

Prix de l'Arc de Triomphe

Race



The inaugural Prix de l'Arc de Triomphe was held on 3 October 1920 at Longchamp Racecourse, located on the Route des Tribunes at the Bois de Boulogne in Paris. 
Comrade, a three-year-old colt owned by Count Evremond de Saint-Alary, won the race, earning 150,000 francs.
Saint-Alary was one of the country's most successful racehorse owners. He once challenged a member of the press to a duel after taking umbrage with an article that criticised one of his horses.
His most famous runner was Omnium II, who won 17 races during a glorious three-year period in the late 1890s. 
He purchased Comrade from for just 26 guineas after the colt impressed during his two-year-old season in Britain.
That proved to be a very shrewd decision, as Frank Bullock rode Comrade to a commanding victory in the Prix de l'Arc de Triomphe, finishing a length clear of six-year-old rival King's Cross.
Comrade went on to become the best middle-distance runner of his generation, and he also won the Grand Prix de Paris in 1920.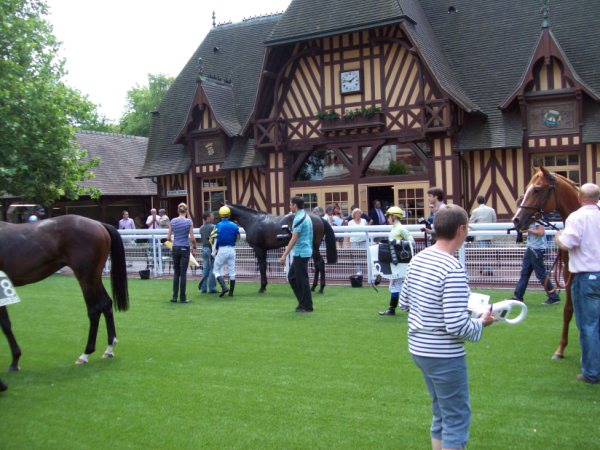 The Early Years
Renowned French horseman Edmond Blanc purchased Ksar – a son of Omnium II – from Saint-Alary in 1920. He died before Ksar could run in the Prix de l'Arc de Triomphe, but his widow raced Ksar, who won the Arc back-to-back in 1921 and 1922. 
Many more famed horses won the race in the early years, including Parth, Mon Talisman and Motrico, who was successful in 1930 and 1932. He was seven years old in 1932, making him the oldest winner of this race,
In 1935, the event secured state funding by means of a lottery. That system was used until 1938, and Corrida – trained by John Watts and owned by Marcel Boussac – was a major beneficiary, winning in 1936 and 1937.
The Arc was cancelled in 1939 and 1940 due to the outbreak of World War II, but it returned in 1941. Le Pacha – whose dam was Advertencia, a daughter of Ksar – won the race that year. 
The race had to be moved to Le Tremblay in 1943 and 1944, when it was run over a shorter distance of 2300m. It returned to Longchamp in 1945, when Nikellora prevailed. Government funding resumed in 1949, with money channelled from the national lottery.
The next back-to-back winner was Tantieme, who seized glory in 1950 and 1951.
The Modern Era
The lottery offered a jackpot of 50 million francs, which helped the Arc offer increasingly lavish prizes.
Ribot, who triumphed in 1955 and 1956, was one of the greatest Arc winners. Photographs suggest he finished more than eight lengths clear of Irish Derby winner Talgo in 1956, which would represent the largest winning margin in the race's history. The next horse to win the race back-to-back was his great grandson, Alleged, in 1977 and 1978.
Another famous winner in the 1970s was Mill Reef. He was named European Horse of the Year, with a Timeform rating of 141, after winning the Epsom Derby, the Arc and the King George VI & Queen Elizabeth Stakes in 1971.
Lottery support diminished during the 1970s and ended in 1982. Since then, the Arc has had private sponsors, including Trusthouse Forte, CIGA Hotels and Groupe Lucien Barrière.
Record Breakers
The Qatar Racing and Equestrian Club agreed a deal to sponsor the Prix de lArc de Triomphe in 2008. Prize money doubled from €2 million to €4 million that year.
It then increased to €5 million, making it the richest turf race in the world. It has since been overtaken by The Everest, but it remains Europe's richest race.
The Prix de l'Arc de Triomphe took place at Chantilly in 2016 and 2017 due to renovations at Longchamp. Aidan O'Brien's Found won the race in a record-breaking time of 2m 23.61s ahead of stablemates Highland Reel and Order Of St George in a famous 1-2-3 for the Ballydoyle maestro.
Enable won the race for trainer John Gosden in 2017, and she returned the following year to successfully defend her crown when the Arc returned to Longchamp.
Frankie Dettori rode Enable to victory on both occasions, cementing his status as the most successful jockey in the race's history. He was also aboard Lammtarra (1995), Sakhee (2001), Marienbard (2002) and Golden Horn (2015).
André Fabre is the most successful trainer, with eight Arc winners: Trempolino (1987), Subotica (1992), Carnegie (1994), Peintre Celebre (1997), Sagamix (1998), Hurricane Run (2005), Rail Link (2006) and Waldgeist (2019). He will bid to add to that tally this year.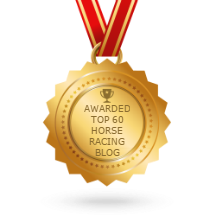 Returns Policy: Once a customer has agreed to pay for a product or service no returns will be permitted or payments returned.
All PayPal transactions are subject to the PayPal Privacy Policy
Privacy Policy: Personal details provided to this site by an individual may be shared with third parties unless requested otherwise.
Above policies updated 15 March 2018