Top Horse Racing Upsets
Top Horse Racing Upsets
Upset in horse racing is defined as "to overturn," which can be devastating or exciting news for bettors. In other words, you can say that upsets can either break or make every racing competition. 
It's the ultimate underdog story. The long shot that comes from nowhere to win against all odds. In horse racing, upsets happen more often than you might think. Here are some of the most famous examples in history.
Adoration (2003 Breeders' Cup Distaff) 
If you're betting on the breeders cup, you'll understand how huge this championship is. It's a global horse racing event with participants from all around the world, which means that the Breeders' Cup attracts bettors galore. Moreover, the most capable horses participate in any breeders' cup competition. Imagine how an upset would shake the entire event. 

Arcangues (1993 Breeders' Cup Classic) 
In the 2003 Breeders' Cup Distaff in Santa Ana, Sightseek was a heavy favourite. The horse has won four consecutive Grade 1 Stakes, so she easily became a strong candidate for the Breeders' Cup, but during the event, she disappointingly finished fourth with only 3-5 odds.
On the other hand, Adoration efficiently ran past the favourite and kept other runners at bay as she pulled away to a four ½-length with 40.70-1 odds.
Arcangues in the 1993 Breeders' Cup classic remains one of the most famous horse racing upsets in the Breeders' Cup Classic history. Not to mention, it also remains the biggest upset.
First, Arcangues is a French-owned horse that tried his luck in one of the biggest and richest horse races in the United Stakes, the Breeders' Cup Classic. Although he has won several graded stakes in France, his odds were at 133-1 during the 1993 Breeders' Cup. 
As the Classic started, the event unfolded just as expected. The then favourite, Bertrando, had a great start, and the least favourite horse, Arcangues, was lagging.
However, maybe due to the long and grueling race, Bertrando started to weaken and slow down, and Arcangues, in an instant, took the chance and stole the lead. He easily crossed the wire and created a full two lengths of a gap in front of the favourite Bertrando.

Top Horse Racing Upset by Sarava
Sarava (2002 Belmont Stakes) 
Sarava was a young colt sent to England for his first races. However, none of his European starts ended significantly, so he was transported back to the USA to train more with Burk Kessinger. Although it was an ungraded race, it was when he won the first stakes of his career in the Sir Barton Stakes.
Despite having experiences in Europe, he was far from the favourite during the 2002 Belmont Stakes and possessed the odds of 70-1.
Moreover, during the 2002 Belmont Stakes, the favourite was War Emblem. He had won the two legs of the Triple Crown, and many fans and bettors alike looked forward to him bagging the third crown and being the next Triple Crown of the Thoroughbred Racing winner.

However, as the race started, the favourite accidentally stumbled to his knees, and all hopes for the Triple Crown were gone, and to make things worse, War Emblem could only finish in eighth place.
During the first half, Sarava was running just in the middle of the pack, and due to what happened to War Emblem, it gave other longer-odds contenders a chance to finish first. As such, Sarava suddenly emerged into the home stretch and finished first, half a length ahead of Medaglia d'Oro.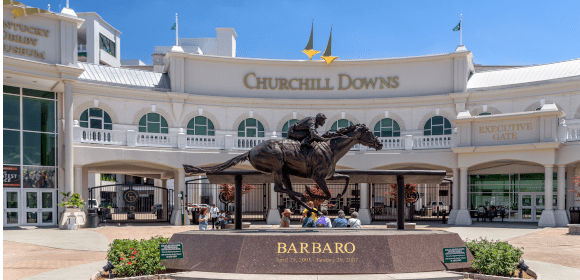 Churchill Downs home of the Kentucky Derby
Donerail (1913 Kentucky Derby) 
Donerail's upset win is even more significant to horse racing fans and bettors because his victory returned a staggering $184.90 for every $2 win wager. This payout is still the biggest $2 win payout that every bettor could wish for, even up to this day. Aside from that, what's more, shocking is how the longshot Donerail overcame the 91-1 odds on the 1913 Kentucky Derby.

Da'Tara (2008 Belmont Stakes)
Donerail's jockey, Roscoe Goose, initially planned to keep the other seven runners in check by shadowing them while running outside. However, as the home stretch hove into view, the two worked together as Goose asked Donerail to give everything he had which resulted in a ten-point.
In the 2008 Belmont Stakes, Big Brown was one of the unshaken favourites. He dominated every racing field he ran, including the two legs of the Triple Crown, Kentucky Derby, and the Preakness Stakes.
However, as the race started, there were several pretty questionable decisions by the horse's jockey. In addition, there were already initial rumours about Big Brown's condition, which concerned his hoof that could well have affected his Belmont Stakes performance. 
Nonetheless, whatever happened to Big Brown during the race meant nothing to the actual winner, Da'Tara. Many fans and bettors were bewildered as to where this horse came from, especially since he had only achieved a single victory to date.

Yet, despite being a long shot with 38-1 odds, he was able to run past other horses and eventually won the race by five ¼ lengths, a distance which is  significant in its right.
Final Thoughts
Horse racing upsets show just how races can be highly unpredictable. You never know what will happen in the field until they start running; this list proves it.
So whether you're a fan or a bettor, you need to be aware of this fact and how it can change the outcome of a horse race however prestigious.
Read about more top horse racing upsets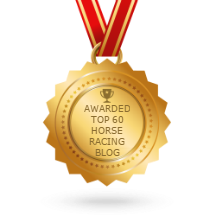 Returns Policy: Once a customer has agreed to pay for a product or service no returns will be permitted or payments returned.
All PayPal transactions are subject to the PayPal Privacy Policy
Privacy Policy: Personal details provided to this site by an individual may be shared with third parties unless requested otherwise.
Above policies updated 15 March 2018