Stats And Trends
How Stats and Trends Can Inform Your Horse Race Betting

If you've ever punted on horse racing, you probably looked at race odds before making your bets. Odds are the most common source of information influencing betting decisions.
But they're far from the only game in town. Serious punters also turn to horse racing stats and trends when researching their bets. Just think about how Premier League bettors evaluate the recent stats and performance of sides before placing a football bet. We're talking about the same principle applied to horse racing.   
Of course, past performance is no guarantee of future results. However, measures of past performance can provide reasonable expectations for deciding your bet. 
Here are a few things you should know about how stats and trends impact horse race betting.
Stats And Trends
Stats
Stats are useful when you're getting to know the horses in a field. For example, the number of recent wins and the track where those wins occurred tells you a lot about a horse.
This information can certainly inform your bet if you want to pick a horse on a hot streak or avoid a runner with a failing history on your racecourse. 
Pedigree stats are particularly useful for determining how a horse will run on certain surfaces. These stats examine a horse's bloodline going back two generations.
Peeking into a horse's family tree will give you clues about whether they run better on turf or dirt and the distances at which they excel.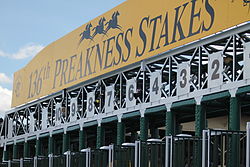 Trends
Trends in horse race betting revolve around the records of trainers and jockeys, common weight range and age groups, and the kind of forms horses are bringing into the race.  

Trends can tell you which trainers have advantages in a race or which jockeys perform well at your racecourse. 
Some weight ranges are favored in handicaps. A very light horse may not be favored while overly heavy horses may have shown their hand and no longer be well handicapped.
Age is another factor to consider due to the weight allowance certain age groups have over elder horses. Take for example three-year-old horses getting a late-season advantage against their elders. 
Punters are advised to use trends carefully. A good rule of thumb is this—if you can understand a solid reason for why a trend exists, it's a trend worth noting as you decide your bet.
If not, it's best to let the trend go and focus on other inputs.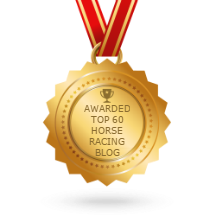 Returns Policy: Once a customer has agreed to pay for a product or service no returns will be permitted or payments returned.
All PayPal transactions are subject to the PayPal Privacy Policy
Privacy Policy: Personal details provided to this site by an individual may be shared with third parties unless requested otherwise.
Above policies updated 15 March 2018