Stats And Trends
How Stats and Trends Can Revolutionize Your Horse Race Betting Strategy
When it comes to horse race betting, most enthusiasts are quick to check the odds, but there's more to making informed wagers than meets the eye.
Seasoned punters know that horse racing stats and trends can be invaluable tools for honing their betting strategies. Just as soccer enthusiasts analyze the recent stats and performance of football teams  in the Premier League before placing bets, the same principle applies to horse racing.
While past performance doesn't guarantee future results, it can offer valuable insights for shaping your betting decisions.
In this comprehensive guide, we will delve into the world of horse racing stats and trends, showcasing their impact and significance in the betting realm.
Stats And Trends: A Winning Combination
Stats

Stats serve as the foundation for understanding the horses in a race. For instance, the number of recent wins and the tracks where those wins were achieved can reveal a lot about a horse's capabilities.
These statistics can significantly influence your betting choices, helping you identify horses on hot streaks or steer clear of those with a history of underperformance on specific racecourses.
Pedigree stats offer another layer of insight, particularly regarding a horse's performance on various surfaces. These statistics delve into a horse's lineage, often spanning two generations. 
The Racing Post has many good articles on the influence of pedigree on international racing especially in the UK and Ireland. 
By examining a horse's family tree, you gain essential clues about their proficiency on turf or dirt tracks, as well as the distances at which they excel.
It's like unlocking the secrets hidden in their genes, providing you with a competitive edge when placing your bets.
Laurie Ross is a well known and respected pedigree expert who writes for Horse Racing Nation covering horse racing  in the U.S.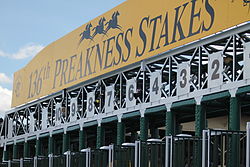 Trends
Trends in horse race betting encompass various aspects, including the records of trainers and jockeys, common weight ranges, age groups, and the form horses bring into a race. By exploring these trends, you can unveil valuable information to refine your betting strategy.
Trainers and Jockeys:
Trends in trainers' and jockeys' records can be a goldmine of information. They reveal which trainers excel in specific races or at particular tracks, and which jockeys consistently perform well on your preferred racecourse.
The following trainers are amongst the best in their respective countries:
a. United Kingdom (UK):
John Gosden: John Gosden is one of the most successful and respected trainers in the UK. He has trained numerous champions and classic winners, including Enable, Golden Horn, and Stradivarius. Gosden is known for his meticulous attention to detail and his ability to develop and maintain top-class racehorses.
Charlie Appleby: Charlie Appleby has risen to prominence as the head trainer for Godolphin, one of the world's most prominent thoroughbred racing and breeding operations. He has trained stars like Blue Point and Pinatubo and has a reputation for excelling in both flat and turf racing.
Mark Johnston: Mark Johnston is a prolific trainer with an impressive track record in the UK. He holds the record for the most career wins by a British flat racing trainer. Johnston is known for his dedication to the sport and his ability to produce consistent winners.
b. Ireland:
Willie Mullins: Willie Mullins is a dominant force in Irish horse racing. He is renowned for his success with National Hunt horses and has consistently been the leading trainer at the Cheltenham Festival. Mullins has trained stars like Douvan and Faugheen.
Gordon Elliott: Gordon Elliott is another influential figure in Irish National Hunt racing. He has enjoyed great success in races like the Grand National and the Cheltenham Gold Cup. Elliott is known for his strong stable of top-class jumpers.
Joseph O'Brien: The son of Aidan O'Brien, Joseph O'Brien is a rising star in the training world. He has achieved success on both flat and National Hunt tracks, training notable horses like Rekindling and Ivanovich Gorbatov.
c. United States (U.S.):
Bob Baffert: Bob Baffert is an iconic figure in American horse racing. He is known for training multiple Triple Crown winners, including American Pharoah and Justify. Baffert consistently produces top-class racehorses and has a stellar record in the Kentucky Derby.
Chad Brown: Chad Brown is a prominent figure in the world of turf racing. He excels in training turf horses and has won numerous Breeders' Cup races. His expertise lies in developing horses for the grass, and he's known for his meticulous attention to detail.
Steve Asmussen: Steve Asmussen is a highly successful trainer with an impressive career spanning several decades. He has trained numerous champions, and his resume includes Curlin, Rachel Alexandra, and Gun Runner. Asmussen's success extends to both dirt and turf racing.
By keeping an eye on these trends, you can make informed choices, aligning your bets with the expertise of top trainers and jockeys in the field.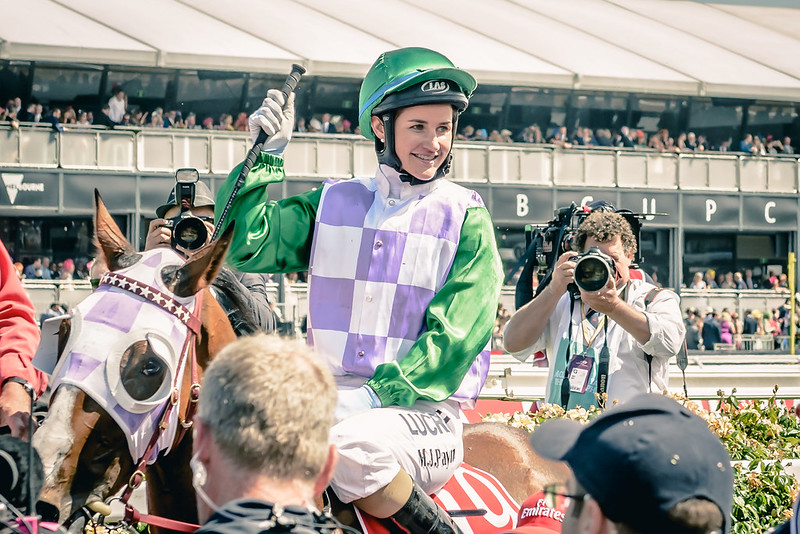 Michelle Payne with Prince of Penzance Photo: Chris Phutully
Weight Ranges:
Understanding the weight ranges in horse racing handicaps is crucial for savvy punters. Some weight ranges are favored in handicaps, while others may indicate that a horse is not well handicapped.
Very light horses may not be favored, as their lack of weight could impact their performance, and excessively heavy horses may have already shown their hand and no longer have a competitive edge.
Recognizing these weight trends can help you sift through the field and identify the contenders with the most favorable conditions.
Age Groups:
Age is another key factor to consider when analyzing horse racing trends. Certain age groups receive weight allowances over older horses, giving them an advantage.
For example, three-year-old horses may enjoy a late-season advantage when competing against their older counterparts.
Identifying these age-related trends can help you uncover potential betting opportunities and gain insights into the dynamics of a race.
Using Stats and Trends Wisely:
While stats and trends can be powerful allies in your horse race betting strategy, it's essential to use them judiciously.
Here's a rule of thumb: if you can understand the reasoning behind a particular trend, it's worth taking note of as you make your betting decisions. However, if a trend appears to lack a clear rationale, it's best to move on and focus on other crucial inputs.
Conclusion:
In the world of horse race betting, knowledge is power, and stats and trends are your allies. By leveraging these valuable tools, you can gain a competitive advantage and make more informed betting choices.
Whether you're a seasoned punter or just starting your journey, integrating stats and trends into your strategy can elevate your success in the thrilling world of horse racing.
So, the next time you're at the racetrack or placing bets online, remember that there's more to the game than just odds – stats and trends can be the game-changers you need to enhance your betting experience. Embrace the power of data and let it steer you towards the winner's circle. Happy betting!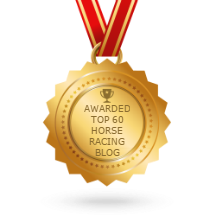 Returns Policy: Once a customer has agreed to pay for a product or service no returns will be permitted or payments returned.
All PayPal transactions are subject to the PayPal Privacy Policy
Privacy Policy: Personal details provided to this site by an individual may be shared with third parties unless requested otherwise.
Above policies updated 15 March 2018