Best Sport Bet


The Best Sport Bet is considered by some punters to be finding the winner of a race but in many cases there is more profit to be made in the side markets.

The most commonly used side market is the place bet, which used to be offered only by the exchanges and the Tote but is now offered by most bookmakers.

Forecast and tricast bets are also popular and require the punter to predict the order of first 2 or 3 finishers. These types of bet usually produce the best returns but you need to be able to sustain longer losing runs. Not for the fainthearted as the bets are harder to win and you have to be prepared for a long string of losses.

Why Side Markets Offer Best Sport Bet
It is important to remember that it is the mass of punters that determine the market prices of an event so to make a profit long term you need to be better than the average punter.

The fact that the favourite will win one in three races on average shows that the market is very accurate at finding the winner but unfortunately you cannot make a profit by simply following the market. Professional punters will be constantly searching for value odds.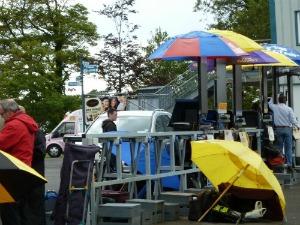 Although the place markets are fairly well judged by the mass of punters they are not so accurate as finding the favourite. And when the side markets become more complex in such bets as the forecasts then the public is little better at winning them than pure chance.

So it is these bets which offer much better odds as they are very difficult to predict. Here are a few suggestions on how to exploit the advantages of this type of sport bet.

1. Find or develop systems that offer selections in the side markets

2. Find tipsters that specialize in these types of bet for example the Lucky 15
3. Timeform offers tips in the side markets such as their daily Timeform Placepot
NB You can use betting software to place bets automatically. BF-BotManager is the one I use as it is reliable and is constantly updated to reflect best practice and industry thinking.

Recent updates to the software include:

    Silk and other information for horse/jockey is displayed at selections form
    Multiple Strategies bot - new Lay 1-4 staking plan added
    Multiple Strategies bot - Events filter condition, added more events to filter by
    Multiple Strategies bot - added "Skip if favourite difference is not satisfied" market condition
    Multiple Strategies bot - added "Bet if score" market condition
    Multiple Favorites bot - fix to retry bet placement if first bet placement failed
    Web requests now use gzip compression, less bandwidth is used and faster response from server
    Issue with bets history being lost should now be fixed
    "Score" column is added to main markets grid, score is determined by using Correct Score market prices. Correct score market must be loaded and monitored during in play for this to work.
    Auto loading of markets is improved
    Bug fixes


Back To Betting Management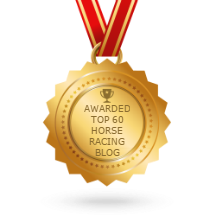 Returns Policy: Once a customer has agreed to pay for a product or service no returns will be permitted or payments returned.
All PayPal transactions are subject to the PayPal Privacy Policy
Privacy Policy: Personal details provided to this site by an individual may be shared with third parties unless requested otherwise.
Above policies updated 15 March 2018