Royal Ascot 2012
Royal Ascot 2012 trends and analysis will help find winners at this prestigious meeting
Royal Ascot meeting Day 1 Tuesday 19th June 2012 analysis:

14:30, Queen Anne Stakes (Group 1) (Str)

 
Four year olds at the head of the market are the way to go here and preference is given to previous Lockinge Stakes runners.
Concentrate on the first 4 in the betting:
 
Frankel is the odds on favourite whose chance needs little comment from me, while those looking for place value should consider Excelebration 11.50, Farhh 15.50, So You Think 17.50


15:05, King's Stand Stakes (Group 1)

 
Favourites have a job to get their heads in front here which puts a dampener on current favourite Ortensia's 6.00 chances but that's not to say he is not top class, (won the Al Quoz Sprint Sponsored By Emirates NBD (Group 1) (Turf) ), Meydan March 2012)

A big percentage of winners have won a Group 1 or Group 2 race.

2nd favourite Bated Breath 8.60 won the Betfred.com Temple Stakes (British Champions Series) (Group 2) in May 2012.

International raiders at Royal Ascot have a good record (won 6 of last 8 renewals). As also have those filling the top four places in the Prix Du Gros-Chene.


Royal Ascot 2012 King's Stand Stakes
Tuesday's Group 1 Royal Ascot 2012 King's Stand Stakes looks as though it is going to live up to all expectations as 25 horses stood their ground at the five-day stage for the five-furlong sprint, the first of two legs of the Global Sprint Challenge being staged at the eagerly anticipated Betfair Royal Ascot 2012 meeting.


Roger Charlton's exciting Bated Breath, recent winner of the Group 2 Temple Stakes at Haydock over the minimum trip, currently heads the ante-post market at a top offer of 5/1 as he goes in search of his first Group 1 success after coming close on a number of occasion last term.

His recent fortunes include being beaten just a nose in the Betfred Sprint Cup at Haydock in September by Dream Ahead, after having failed by just half-a-length when second to the same horse in the July Cup a couple of months earlier.

Wizz Kid is another leading contender after winning in fine style in his native France recently in Group 2 company, while high-class Australian mare Ortensia will bid to complete a four-timer having recorded wins at Flemington and Ascot (in Australia), before putting up a tremendous performance to win the valuable Group 1 Al Quoz Sprint at Meydan in Dubai on World Cup night.

She got the better of Ireland's Sole Power, another set to take his chance on Tuesday in what is building up to be a fabulous contest that is eagerly anticipated by punters on Betfair.com


Last year's winner, the Robert Cowell-trained Prohibit, is another strong candidate and a return to the scene of his greatest triumph could very easily spark a revival in his fortunes, while reports suggest that Bryan Smart's Prix de l'Abbaye winner Tangerine Trees has been working very well on the home gallops at Thirsk and is also set to give a very good account of himself after failing to shine on his seasonal return at Haydock, behind Bated Breath.

Selection: Win Bated Breath - Place: Ortensia



Royal Ascot 2012 15:45 St James's Palace Stakes (Group 1)

We are looking for a horse with single figure odds, who has won a Group 1 race....

Power 3.34 won the Abu Dhabi Irish 2000 Guineas (Group 1) (Entire Colts & Fillies) at the Curragh in May 2012

The nearest shortest priced runner is Most Improved at 7.20 who was 3rd to Parish Hall in the Dubai Dewhurst Stakes (Group 1) (Entire Colts & Fillies) at Newmarket on October 2012 .


Selection: Power 

Place:  Most Improved
 
Royal Ascot 2012 16:25 Coventry Stakes (Group 2)

Aidan O'Brien and Barry Hills have a good record in this Royal Ascot race, the former winning 5 of the last 12 renewals. A horse that won its sole start has often gone on to win this. The winner is usually found in the first four in the betting currently:

Dawn Approach 4.50 - unbeaten in 3 starts - J S Bolger

Cristoforo Colombo 5.50 - won sole start - Aidan O'Brien

Sir Prancealot 7.00- won both starts - Richard Hannon

Englishman 8.0 - won sole start -  Charles Hills


Selection: Cristoforo Colombo


Royal Ascot 2012 17:00 Ascot Stakes (Handicap)

A 4yo or 5yo carrying over 9st and who was placed in the Chester Cup is an ideal candidate for this ultimate test of stamina.

A win at the distance 1m 4f or further is a must

While Martin Pipe enjoyed great success here there is no reason why his son David cannot maintain the tradition.

David Pipe won with Junior in 2010.

The winner in 2011 was Veiled 11/2 who was 3rd favourite

Selection: Cosimo de Medici

Place - Veiled

Royal Ascot 2012 17:35 Windsor Castle Stakes (Listed)

Although not a strong Royal Ascot race for trends followers, 22 of the last 23 winners came from the first 6 in the betting.

Trainers to follow are Mick Channon, John Best, Jamie Osbourne and Barry Hills.

Although it should  be noted the Irish do not have a good record.

Suits fillies and debutants - expect some decent prices

The winner in 2011  was Frederick Engels 9/4 f

Selection: Place: Pay Freeze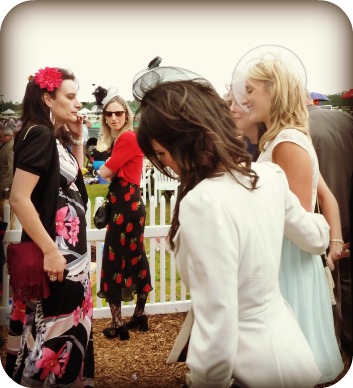 Royal Ascot 2012  Day 2 Wednesday 20th June 2012  analysis:

14:30 Jersey Stakes

A good guide is the King Charles II stakes at Newmarket for horses that finished 1st or 2nd - won by Aljamaaheer (IRE) 100/30 trainer Roger Varian, 2nd The Nile 2/1F.

Last time out winners have won 50% of the last 12 renewals

Of the trainers M. Stoute, R. Hannon and J Noseda have done best

Selection: Aljamaaheer



Royal Ascot 2012 15:05 Windsor Forest Stakes

Not much in the way of stats to work on but Sir Michael Stoute has twice won this. He does very well with older fillies.

Respect French horses and concentrate on the 1st 2 in the betting

Emulous 3/1 (who beat last years winner Dolly For Lolly at the Curragh May 2011),

Nahrain 4/1 trainer Roger Varian and won the Qatar Prix De L'Opera (Group1) (3yo+ Fillies & Mares) (Turf) at Longchamp in 2011.


Selection: Win Chachamaidee


 
Royal Ascot 2012 15:50 Prince Of Wales's Stakes

Some very high class horses have won this; Dubai Millennium, Fantastic Light, Grandera, Nayef, Rakti, Azamour, Ouija Board, Manduro and Duke Of Marmalade.

This list could well be added to by O'Brien's So You Think after O'Brien's wife Annemarie commented on Twitter "Just jumping off, settled in nicely behind his lead horse, starting to move upsides, eases to the front. Easy, 15 lengths clear. Phew!"

Since 2000 every winner has won a Group 1 race - Group 1 winners running this year:

Tattersalls Gold Cup winners have a good record in this race and won convincingly this year by Aidan O'Brien's So You Think

French winners of the Prix Ganay

Winner is most often found in the first 4 in the betting and was a last time out winner:

So You Think 2/1

Carlton House 4/1

Planteur 9/1 has won Prix Ganay

Farhh 10/1

Must have proven stamina beyond 1m


Selection: Win So You Think


Royal Ascot 2012 16:20 Royal Hunt Cup Handicap

4yo or 5yo's rule the roost here and previous track form is a bonus especially in the Victoria Cup won this year by Global Village

The last time Ireland won this was the year England won the football World Cup.


Trainers to note: J. Fanshawe, (no runner) Luca Cumani runs Start Right, Sir Michael Stoute (may run) Heavenly Dawn.

First 4 in the betting:

Dimension 9/1
Captain Bertie 10/1
Edinburgh Knight 12/1
Arabian Star 14/1


Selection: Arabian Star


Royal Ascot 2012 17:00 Queen Mary Stakes

Unbeaten last time out winners hold most of the cards here and we are looking for a filly with plenty of speed in her Sire's profile.

Mick Channon  and Richard Hannon - do well in this race.

The Irish also do well

Selection: Graphic Guest

Royal Ascot 2012 17:35 Sandringham Handicap

A rating of 90+ and in the first 6 in the betting will capture our winning filly.

Ten of the last 12 winners had won earlier in the season and 8 of them last time out.


Selection: Electrelane
 
Royal Ascot  Day 3 21st June 2012 analysis:


Royal Ascot 2012 14:30 Norfolk Stakes

A last time out winner is a strong stat and 10 of the last winners were undefeated


Fillies have a good record

Mark Johnston, Richard Hannon, Peter Chapple-Hyam and Howard Johnson have a good record in this race


Those who have raced solely at 5f also have a fine record

The favourite or second favourite have won the past 5 renewals

Oppose horses who have raced over farther than 5f


Selection: Ahern

Royal Ascot 2012 15:05 Ribblesdale Stakes

Be wary of horses that run at Epsom as they have a poor record here.

Listed winners are also well represented in the winners enclosure

9 out 10 finished in the first 3 last time out

7 out of 10 have won over at least 1m 2f -

Trained by Saeed Bin Suroor and John Gosden

Dinvar Diva, The Fugue - John Gosden


Selection: The Fugue

Royal Ascot 2012 15:45 Gold Cup

Group 1 form over middle distances is a strong stat

4yo to 6yo have won the last 14 Royal Ascot renewals

Won earlier in the season and contested the Henry II stakes or the Yorkshire Cup

Yeats won this race 4 times from 2006 to 2009 and now retired it will be a rare horse to take on his mantle.

Yeats trainer, Aidan O'Brien presumably has a good eye for horses proven over 1m 4f that will stay the extra mile and his Fame And Glory looks the part. He won Vintage Crop Stakes (Listed Race) at Navan this year and has previously won at Group 1 level.

Selection: Fame And Glory

Royal Ascot 2012 16:25 Britannia Stakes Heritage Handicap


Finishing in the 1st 4 last time out is a prerequisite

9st is as much as a winner will wish to carry

Last time out maidens are a no-no

Lightly raced runner in the first 6 in the betting

Trainers to note: John Gosden or James Fanshawe

There are few unexposed runners in this nowadays.

Selection: Win Frog Hollow

17.00 Tercentenary Stakes (Group 3)

Mainly contested by progressive 3yo's

Focus on horses beaten in a Group or Listed race last time out

French trained runners

This is not a race in which Michael Stoute excels


Selection: Win Starboard

 
17:35 King George V Heritage Handicap

Look for a lightly raced horse who won or was placed last time out

Odds between 7-1 and 14-1

Not a great race for favourites


Selection: Win Gabrial The Great


Royal Ascot Day 4 22nd June 2012 analysis:


14:30 Albany Stakes

With only 6 renewals of this race there is not a great deal to go on although a few stats are beginning to emerge.

Horses that won their maidens last time out and with only one start have won at least half the contests.

While trainers Jeremy Noseda and Mick Channon have won 2 each.

Selection: Amazonas

 
15:05 King Edward VII Stakes


A punter friendly race in that 12 of the last 14 winners started
favourite or second favourite. Currently

Ran in one of the Derby trials

Still aspiring to win a Group race

Yet to win over 1m 4f

The Irish have a poor record in the race and Aidan O'Brien runs Seville


Selection: Noble Mission


15:45 Coronation Stakes

The Newmarket 1000 Guineas and the Irish equivalent at the Curragh are good pointers in this race

7 of the last 8 winners contested the 1000 Guineas of which 6 could be found in the first 6 places

A place in the French 1000 Guineas is a good stat

Favourites also have a good record currently:


Selection: Starscope


16:25  Wolferton Handicap Stakes

Lightly raced improvers are the ones to latch on to here and look for horses that made the frame last time out

Winner could well come in at a big price - recent winning odds 12-1, 16-1, 25-1

Trainers: John Gosden, Mark Johnston and Ed Dunlop


Selection: Ottoman Empire



17:00  Queen's Vase

Stamina is well to the fore here in this 2m race.

Several winners were unraced as 2yo.

Mark Johnston has won 5 of the last 9 renewals

Sir Michael Stoute and Godolphin are also up there.

8 of the last 9 winners were all beaten last time out.


First 4 in the betting


Selection: Estimate

17:35 Buckingham Palace Stakes

Big price outsiders from smaller stables have won this in recent years

Horses who have done well over 7f

Trainers John Dunlop and James Fanshawe


Selection: Eton Forever



Royal Ascot Day 5 23rd June 2012 analysis


Royal Ascot meeting - 14:30 Chesham Stakes 7f
 
Sires with a good stamina index (10f+) is a good guide to their offsprings chance as this is a 2yo race with little previous form for guidance.

Once raced winners do well and focus on the first 3 in the betting currently:


Fillies fare well and horses trained by Mark Johnston  or John Gosden

Selection: Jalaa

Royal Ascot meeting - 15:05 Hardwicke Stakes
 
A large number of winners ran in the Coronation Cup and 11 of the last 13 winners have won a Group 2 or 3 race. Stamina is important and a win at 1m4f helps.
 
 
Trainers:  Mark Johnston, Sir Michael Stoute or Saeed Bin Suroor

Selection: Sea Moon

Royal Ascot meeting - 15:45 Golden Jubilee Stakes

A win at 6f is obligatory

3yo's don't win this

Course experience is very helpful

1st or 2nd in Duke of York Stakes

won a Group or Listed race

Runners in the Kings Stand Stakes

Winner could be a big price

However this is likely to go to the Australian wonder horse Black Caviar who attempts her 22nd win on the trot

Selection: Black Caviar


Royal Ascot meeting - 16:25 Wokingham Stakes

4yo and 5yo's do best in this

Finished in the first 4 last time out

Carrying 8st 13lbs or more

Lightly raced this season

Contested the Victoria Cup

Avoid those drawn stalls 10-19 ie down the middle of the track

Selection: Magrek

Royal Ascot meeting - 17:00 Duke Of Edinburgh Stakes
 
9 of the last 11 winners carried 9st+

4yo and 5yo's dominate

A last time out winner is a plus

Sir Michael Stoute and Mark Johnston have a good record here

Selection: None




Royal Ascot meeting - 17:35 Queen Alexandra Stakes
 
This race is a fair trek by any flat standards and stamina will be at a premium.

Those at the head of the market have the best chance

No winner older than 6 since 1990

Concentrate on horses that have contested Group or Listed races

Contested this race or the Ascot Stakes

Selection: Simenon



Back to Royal Ascot from Royal Ascot 2012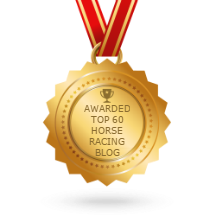 Returns Policy: Once a customer has agreed to pay for a product or service no returns will be permitted or payments returned.
All PayPal transactions are subject to the PayPal Privacy Policy
Privacy Policy: Personal details provided to this site by an individual may be shared with third parties unless requested otherwise.
Above policies updated 15 March 2018