Racing Affordability Checks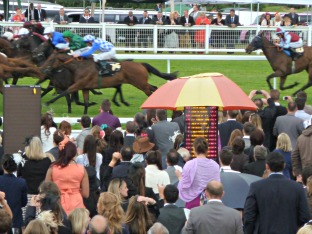 Racing Affordability Checks - an introduction to what the Gambling Commission's proposals will mean for the average horse racing punter.
As an avid horse racing enthusiast and a sporting punter, you are likely familiar with the thrilling charge of the race and the flutter of excitement as you place your bet. But recent developments have perhaps added a note of concern to these pursuits. In the UK and Ireland, the government and the Gambling Commission are reviewing proposals for "racing affordability checks".

Understanding Affordability Checks
What does this mean for you? The push for affordability checks is based on the commendable aim of mitigating financial harms from gambling. Such checks assess the extent to which players can afford their gambling activity without experiencing hardship.
The Proposals
The proposed affordability checks involve operators needing to establish spending thresholds for consumers, who will then be required to provide evidence that they can afford to spend above these thresholds without experiencing harm.
Racing Affordability Checks - Who it Impacts
This affects not just racing enthusiasts but all customers engaging in online, and potentially offline, gambling activities. This extends from the weekly flutterers to the more high-stakes participants, encompassing a vast field of betting fans.

Your Betting Journey
As dedicated or casual punters engaging with horse racing betting, the freedom to place bets with relative privacy has been part of your betting journey. But now, these changes mean that bookmakers may request financial information from you sooner rather than later.
How it Will Work
Passive checks: Operators would be required to conduct regular affordability checks on customers who have a net loss beyond £125 each month, or £500 per year. These checks would involve looking at the customer's income and expenditure to assess whether they can afford to gamble what they are.
Active checks: Operators would be required to conduct more detailed affordability checks on customers who lose £1,000 within 24 hours, or £2,000 over a period of 90 days. 
These checks could involve asking the customer for information about their debts and assets. This could be in the form of payslips, bank statements or other proof of earnings and could lead to the customer's betting limits being reduced or even their account being suspended. These checks would contribute to a more responsible gambling landscape.
The Intent of the Checks
The idea is not to curtail the entertainment and thrill that betting on horse races provides. Instead, it's to ensure that the pastime does not turn into a problem, impacting punters financially or otherwise.
Punter Concerns
Understandably, the proposed racing affordability checks have aroused concerns among the racing fraternity. Foremost among them is the apprehension that these checks may impede on their personal freedom, requiring them to disclose sensitive financial information.
These concerns not only affect punters but the whole of the horse racing fraternity including race horse owners, trainers, stable staff, jockeys and racecourses and bookmakers.
The trainer John Gosden has warned that affordability checks have already seen punters moving their betting activities to unregulated black market operators.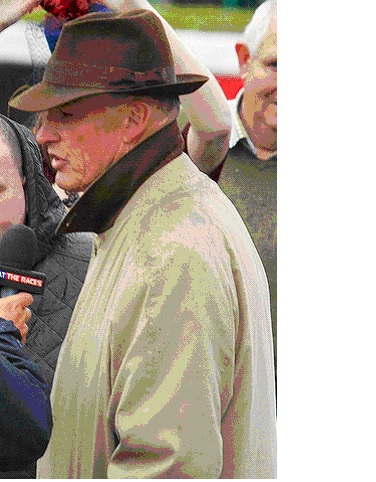 Trainer John Gosden
Balancing Act
The Gambling Commission faces a balancing act between protecting consumers and acknowledging legitimate fears about privacy and the freedom to enjoy oneself within reasonable and responsible limits.
Divisions Among Stakeholders
Views on the proposal are divided. Some industry figures express concerns about the impact on customer enjoyment and betting revenue. Others endorse the move as an encouraging step towards responsible gambling.
Industry Opinion: Negative
Critics argue that the limit set for losses is unrealistic for many consumers, who can well afford to spend more without suffering financial harm. Bookmakers, too, raise concerns about significant revenue loss, which they claim could have repercussions for the sport of horse racing itself.
Industry Opinion: Positive
On the other end, proponents applaud the move as a measure that augments the responsible gambling framework and safeguards against potential harm to vulnerable individuals from excessive losses.
Overseas Impact
Concerns abound about the international impact. The changes could potentially affect not just horse racing in the UK and Ireland, but also racing abroad by altering the player betting habits, thereby affecting the international betting revenue.
Can We Influence Outcomes?
As consumers and avid fans of horse racing, you may wonder what these proposals mean in practical terms, and if you can do anything to influence these outcomes. Here your voice can indeed make a difference.
Having Your Say
The Gambling Commission has sought public opinion on these proposals. Keep an eye on such initiatives – your opinions, experiences and concerns matter, making a difference in shaping the future of horse racing betting.
What if the Measures are Implemented?
If these racing affordability checks are implemented, operators may facilitate them through a Quick Affordability Check – a new tool that will protect your sensitive data while ensuring you are gambling within affordable limits.
Where Does this Leave Us?
While it is clear that striking the right balance between consumer protection and maintaining the enjoyment of sports betting is a complex issue, these proposals show that tides are shifting towards a more responsible gambling environment in horse racing betting.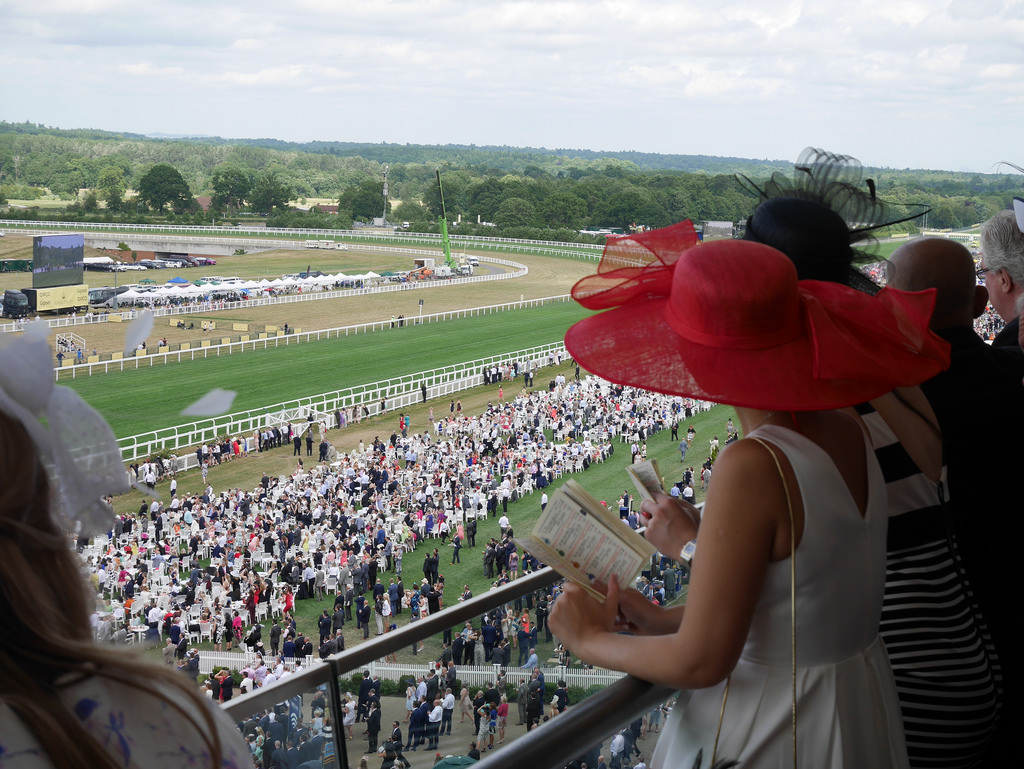 Ascot Racecourse
An Evolving Landscape
As an involved member of the sporting punter fraternity - keeping abreast of these changes, voicing your opinions, and adapting to the evolving landscape will help ensure your enjoyment of the sport for years to come.
Understanding the Context: A Global Shift
The UK is not alone in this endeavour. In Australia, similar measures are being discussed. The world is shifting towards a more regulated gambling environment, ensuring that sports betting remains a pastime and not a concern.
Transparency in Betting
Greater transparency between consumers and bookmakers might indeed bring benefits. It allows the industry to keep offering exciting sports betting opportunities while ensuring that player protection is a key focus.
A Culture of Responsibility
The proposed racing affordability checks could catalyse a wider cultural shift towards responsible gambling – transforming perceptions, habits and practices associated with horse racing betting.
The Racing Post has released a video to uncover the truth of claims surrounding the new proposals - see below:
Support Systems
The proposed measures come with reassurances of safeguarding individual's sensitive information and affirmations of using such data purely for ensuring safe gambling practices.
The Power of Adaptation
Adapting to new norms is part and parcel of keeping a passion alive. While affordability checks might be a significant shift in what you're used to, it is a step to ensure the longevity of the betting culture, something that we as fans strive for.
A Hopeful Future
Taking that into account, there is hope. Hope that the shift won't dim the thrill of a horse race, or the satisfaction of a well-placed wager. Instead, the objective is to make sure that passion retains its positive aspects, without costing more than it should.
The Future of Betting
While there is a lot of discourse about the uncertainties surrounding racing affordability checks, the way forward could be encouraging. A future where you can enjoy the races and place bets, assured that the industry has taken steps to prevent gambling from causing harm.
In Conclusion
Your passion for horse racing betting is matched with the industry's eagerness to keep delivering this thrilling experience. As it evolves, you will too, finding ways to enjoy betting responsibly, regardless of the amount staked.
Looking Ahead
As we keep monitoring these proposals, the key takeaway is this - the true essence of punters' excitement is in respecting the sport and the spirit of betting, which, at its heart, is about enjoyment and thrill, not financial harm. As long as that remains, horse racing betting will continue to flourish in the UK, Ireland, and beyond.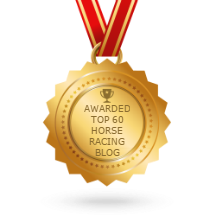 Returns Policy: Once a customer has agreed to pay for a product or service no returns will be permitted or payments returned.
All PayPal transactions are subject to the PayPal Privacy Policy
Privacy Policy: Personal details provided to this site by an individual may be shared with third parties unless requested otherwise.
Above policies updated 15 March 2018