Horseracing UK

Horseracing UK or indeed any country in the world should require no more than a common sense approach to winner finding. The average punter will either over complicate the process with excessive form study or rely entirely on the opinion of someone else.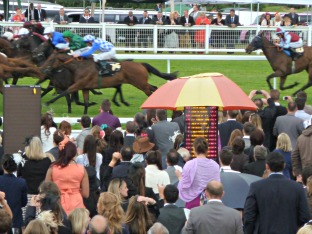 Before we start, a little horse sense will not go amiss :

* No selection process is going to achieve a 100% strike rate – so be prepared for losing runs

* Vast profits are not going to happen with a bank of just a few pounds

* It is however possible to make a consistent profit using reliable information as can be found from reputable sites such as www.sportinglife.com

So what is required to gain an edge through good reasoning and logic?

Logical Processes For Horseracing UK
The first consideration is to leave our emotions at the door and not allow ourselves to be influenced by what others are saying e.g. Spotlight in the Racing Post or whatever. Trust in the application of a simple and logical selection process.

Let us take as an example a 5 furlong race at Southwell on the all weather track. It is a low grade class 6 race of 7 runners.

Considering these facts immediately gives us some vital information:

·         It is an open race due to its low grade

·         Pace will be important as it is a sprint race

Next we can check which horses have never won before and eliminate them from this open race.  This reduces the field to 4 runners.

Next we can eliminate any horse that has not run well at the course or over the distance. This eliminates a further runner and of the 3 that remain two of them are out of form.

In this way we have arrived at the most likely winner from a straightforward process of elimination.

This is just one example of a no-nonsense method of  arriving at the most likely winner of a race and works best when there is a limit to the number of variables. There are not a large number of runners to consider. It is not a competitive race with a number of unknown factors.

Here is a list of possible points to bear in mind:

·         Consider how each horse rates with the known factors of the race such as speed, stamina, acting on the ground etc

·         Eliminate runners that have not shown themselves suited to the race conditions

·         Avoid backing horses that have never won a race unless there is compelling evidence that this will be their day

·         Assign points to the horses with the most compelling form to make decision making easier

·         Shortlist runners that have proved themselves in the conditions of the race

·         Pay close attention to horses that are improving – the handicapper may not have caught up with them yet

·         If the prices justify it consider backing more than one horse in a race – consider dutching to win the same amount whichever of your selctions wins

From an original horseracing UK article by Michael Wilding at Race Advisor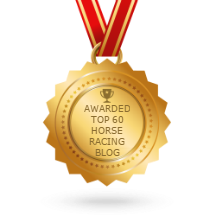 Returns Policy: Once a customer has agreed to pay for a product or service no returns will be permitted or payments returned.
All PayPal transactions are subject to the PayPal Privacy Policy
Privacy Policy: Personal details provided to this site by an individual may be shared with third parties unless requested otherwise.
Above policies updated 15 March 2018