Horse
R
acing History: A Countdown of the Top 5 Races
Horse Racing History
One of the most celebrated and popular sports in the world, it has been difficult for us to decide on our favourite moments in horse racing history, but we eventually managed to narrow it down to our top 5 below!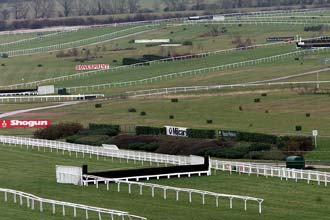 Arkle vs. Mill House, Cheltenham Gold Cup 1964
The race between these two racing giants was highly anticipated and it did not disappoint. Right down to the last fence, both horses hurtled along at the same pace and the audience held its breath as they were nose to nose.
However, Arkle began to pull out ahead of Mill House after the last fence, and pushed further and further ahead. In the end, Arkle strode out to take his famous victory, winning by an impressive 5 lengths.
Singer-songwriter Dominic Behan even immortalised the victory with an impressive power ballad called none other than "Arkle"!

Mandarin, 1962
Fred Winter lived through every jockey's worst nightmare when his horse Mandarin's bit completely fell apart in the mouth just a few seconds after the race began. With huge strength and determination, Winter held on and kept going – even when Mandarin took a tumble, landing on one crumpled and bent foreleg.
Using his legs to communicate with Mandarin, Winter pushed his horse on. During the last 100 yards, Winter pushed Mandarin even harder, clearing all other horses and securing a truly remarkable victory. This race is one of racing history's best examples of mental determination and sheer physical exertion.
Mon Mome Makes Horse Racing History
Famous for being one of the most unpredictable races in the world, the Grand National is easily the most well-known horse racing event in the British sporting calendar. In 2009, Mon Mome had just a 100/1 chance of winning – the only French horse in the race, running for the first time under jockey Liam Treadwell.
A talented jockey, Treadwell waited until the leaders had fallen, and only pushed Mon Mome to run at his top speed after the final fence, shocking everyone with a tremendous burst of speed. Treadwell continued to push hard throughout this final spurt, which resulted in only the fifth 100/1 winner of the National in horse racing history.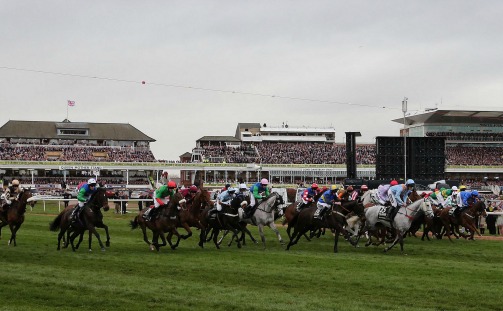 Monksfield vs. Sea Pigeon, 1979

Monksfield and Sea Pigeon demonstrated fantastic staying power throughout the 1979 Champion Hurdle. Monksfield had won the race the previous year, making him the clear favourite. However, Sea
Pigeon seemed determined to win this year's race from the outset. Monksfield did well throughout the race, staying out in front and flying over the hurdles with apparent ease. 
However, Sea Pigeon was hot on his tail, sometimes coming up level with the favourite. The final stretch was nail-biting, as both horses seemed neck and neck. In one final impressive push, Monksfield stole the victory by just three-quarters of a length.

Quashed vs. Omaha, 1936

Both horses entered the Ascot Gold Cup with fantastic reputations to defend, and nobody knew who would come out on top at the finishing line.
Quashed upheld an amazing performance, refusing to give up the lead even by a single inch, but the final stretch was an incredibly close battle – and they even seemed to cross the finish line in unison.
In the end, Quashed won the Gold Cup by a short head, making it one of the most anticipated finishes in racing history.

The Best Moments in Horse Racing History

Do you agree with us? Or do you have your own top 5? Tweet us and let us know what you think!

This blog is written by Bet AU, Australia's leading sports betting website.
Back to Horse Races from Horse Racing History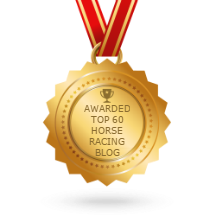 Returns Policy: Once a customer has agreed to pay for a product or service no returns will be permitted or payments returned.
All PayPal transactions are subject to the PayPal Privacy Policy
Privacy Policy: Personal details provided to this site by an individual may be shared with third parties unless requested otherwise.
Above policies updated 15 March 2018