The Internet Gambler
The gambler who plays online whether it be at horse racing, football, or at Bingo sites such as 888Ladies can gain a big advantage by following a few simple rules.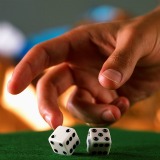 Before using Bingo sites check out what they offer and read any online reviews. 

Make sure you have a bank in place to withstand losing runs.

Don't gamble more than you can afford to lose.

Use a good staking plan which suits your style of wagering - personally I prefer the 1% of your bank plan - but withdraw some of your profits regularly eg once a month.

Use the Exchanges like Betfair for the best odds but don't ignore the bookmakers who sometimes offer better value.

Take advantage of Free Money when you first join a bookmaker's service - they are all after your business!
If you use a tipster stick with them until it is obvious they are not profitable - you assess them by checking their previous results for at least 3 months.

Make sure you are able to consistently follow the advice of the tipster(s) you have signed up with.
If you are unable to follow advice while on holiday for example, you may miss out on winning opportunities. This is less of a problem now with the advent of internet enabled mobile phones and internet cafes.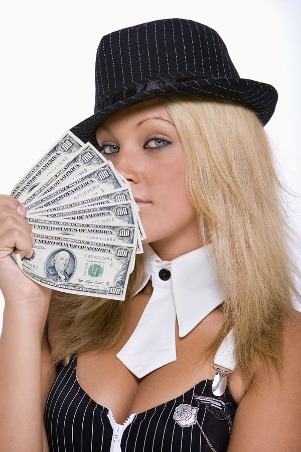 The Wise Gambler
There are many different ways to approaching the question of where to invest your money and much will depend on your own personality and attitude to risk. Let us consider the most popular:

1. Form Study is the traditional method, before the advent of online aids, was simply to study the form book and use that together with market prices available to decide if you have uncovered a value wager.

The problems with this method is that it takes time not only for the selection but also to build up experience - your judgement is on the line and it is all to easy to be influenced by other factors such as media tipsters, movements in the price and whether you are on a winning or losing streak.

2. Ratings are a reliable and effective method of assessing a market because you are dealing with a numerical value that enables easy comparison. It is important to use ratings that are not widely used by popular ones eg Racing Post Ratings, Spotform etc. Ideally you should invest in quality ratings or create your own.

3. Trends are suitable for major events for which there is a good history eg the Cheltenham Festival Bumper is known to throw up a large number of horses who go on to win at least one contest in their future careers. A number of successful tipsters have built their careers on the use of trends so you can either buy these or create your own.

4. Tipsters can be a profitable source of successful wagers for the gambler but ensure you can check their proofed results before joining a service. Try to establish the methods used and a obtain a recommendation either by a search online or someone you know. Don't expect large returns but rather modest consistent returns over time.

5. Systems Avoid back fitted systems and consider only those from authors with good track records. A system is generally targetted at one area of sport - micro systems are often effective.

It's a good idea to use a combination of at least 2 of the above and preferably one of your own if you have the time. Otherwise use a tipster and a system to even out variable results. A good tipster will cost anything between £20 - £200 and a system a similar amount.