Breeders Cup 2022 Contenders
Flightline
Top 7 Breeders Cup 2022 Contenders 
Finding the leading candidates in a race is necessary before placing a wager. In the Breeder's Cup Challenge race, where horses must place to compete in the championship, you might encounter these horses.
The challenge's seven quarter-finalists are known for having excellent pedigrees and track records.
The leading candidates listed below are horses that have consistently demonstrated their vigour and speed to experts, analysts, followers, and bettors like you. Read on to determine what sets the following competitors apart from the rest!

Flightline
One of the leading  Breeders Cup 2022 contenders is Flightline! This horse will probably succeed this season with the help of his trainer, John W. Sadler. 
Flightline won his most recent race, the Pacific Classic, finishing 19 ¼ lengths in front of his nearest rival. This was probably the best performance from a racehorse since Secretariat won the Belmont Stakes in 1973 by 31 lengths.
The trainer for Flightline has amassed more than 2,400 victories since obtaining his license in 1978. He frequently has horses that take home 120-grade or above prizes.
Flavien Prat, the jockey for Flightline, is a trainer's son. This jockey has ridden his horses to victory in multiple races. Thanks to his exceptional ability, he is one of the highest paid jockeys in America.
Flavien Prat has ridden numerous thoroughbreds that are well-known. During this Breeders Cup Championship, Flightline's supporters have great expectations!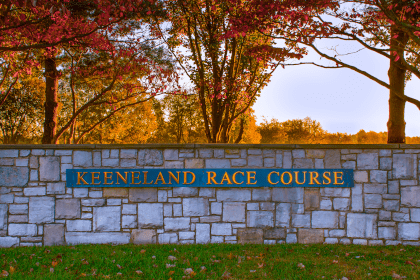 Keeneland Racecourse hosts the Breeders Cup 2022
Olympiad
Olympiad has won multiple first-place finishes in races. Bill Mott trained over 5000 horses to win championships, including Olympiad. With nearly 14% of his rides this year being victories, Junior Alvarado, the Olympiad's jockey, is eagerly anticipated.
In the care of one of the best coaches in the sport's history, Olympiad is a fast, reliable 4-year-old with a high travel speed that enables him to take a tactical advantage in his races. For this years breeders cup contenders, you can surely be impressed with the participants. However, Olympiad has solidified its position as a prominent contender and emerging star for owners Grandview Equine, Cheyenne Stables, and LNJ Foxwoods.

Life Is Good
With Flavian Prat competing again, Life Is Good recently won the John A. Nerud Stakes. Everyone can rely on Prat to maintain the same vigor he would have exhibited in a race against another horse. Todd A. Pletcher, a man with a wide range of horse training experience, is Life Is Good's trainer.
Life Is Good, who previously won the Pegasus World Cup Invitational (G1) in January, won his third race in as many outings this year and his second Grade 1 victory of 2022. With 292 points, Life Is Good moved up from third to second place in the standings.

Epicenter
Recent betting trends supported Epicenter due to its flawless past results. When Epicenter won first place, the Jim Dandy Stakes should be on your list of performances to revisit if you're seeking some of Epicenter's earlier appearances.
One of the smartest wagers you can place this season is on Epicenter, thanks to Asmussen and Joel Rosario's experience. The jockey for Epicenter is Joel Rosario. Due to his exceptional abilities, he quickly rose to become one of California's best riders and, at least four times, the best rider in the Dominican Republic.


Country Grammer
In a recent race, The Country Grammer finished second in the San Diego Handicap. The horse has been ridden by one of the best jockeys in horse racing, John R. Velazquez. He also received the Eclipse Award, taking home the prize twice for the best jockey.
Country Grammer is trained by Bob Baffert. Country Grammer, who won the $12 million Dubai World Cup at the Meydan Racecourse in the United Arab Emirates, drove clear down the stretch to give the Hall of Fame trainer the second-richest race in the history of the sport.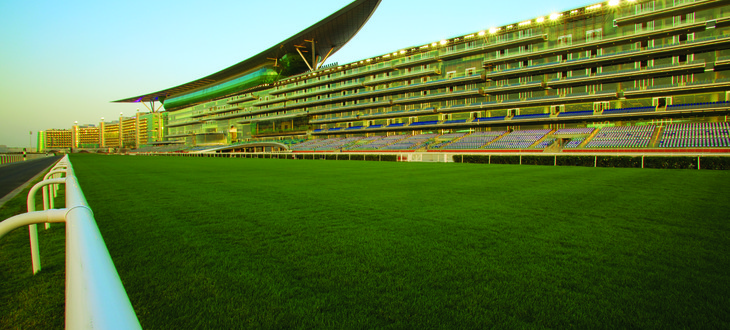 Meydan Racecourse, Dubai
Hot Rod Charlie
Hot Rod Charlie started his four-year campaign in 2022 halfway around the world from his usual hangouts. The $12 million Dubai World Cup Sponsored by Emirates Airline, which took place on March 26, was a warm-up for that race, and Hot Rod Charlie ran a good second, finishing behind Country Grammer by 1 3/4 lengths.
At the Salvador Mile Stakes on June 18, Hot Rod Charlie and jockey Mike Smith finished in second place. Fans have great expectations for this pairing, particularly given its trainer, Doug F. O'Neill, has provided rigorous preparation. This trainer has won numerous handicap divisions and Breeder's Cup races.

Royal Ship
Another strong Breeder's Cup contender is Royal Ship. The 6-year-old gelding owned by Fox Hill Farms and Siena Farm, Royal Ship, rose from unranked to No. 7 in the most recent Longines Breeders' Cup Classic Rankings backing his impressive victory in the San Diego Handicap (G2) at Del Mar on July 30.
In a recent race against several talented opponents, he took first place in the San Diego Handicap. Mike Smith and Royal Ship finished the race with pictures of finished poses with the same jockey as Hot Rod Charlie. Richard Mandella, who was inducted into the Racing Hall of Fame, serves as the Royal Ship's trainer.
Breeders Cup 2022 Contenders Final Thoughts
Now that you have learnt a little about which Breeders Cup 2022 contenders to watch out for you can refine your predictions and list by learning more about the best candidates for this year.
Of course, while you're at it, you should include the jockeys and trainers! This is the last thing you should overlook if you want to maximize your chances of winning.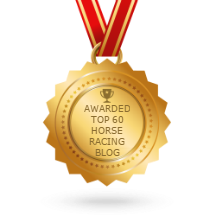 Returns Policy: Once a customer has agreed to pay for a product or service no returns will be permitted or payments returned.
All PayPal transactions are subject to the PayPal Privacy Policy
Privacy Policy: Personal details provided to this site by an individual may be shared with third parties unless requested otherwise.
Above policies updated 15 March 2018