Supreme Novices Hurdle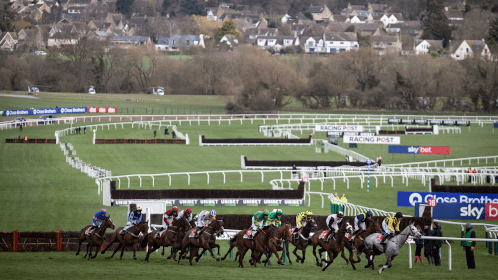 The Supreme Novices Hurdle
The Cheltenham Festival, with its rich tapestry of history and unrivaled racing drama, has seen it all. Over the years, many races have claimed a special place in the hearts of racing enthusiasts.
One such event that stands out is the Supreme Novices' Hurdle. With its propensity to throw up surprises and make heroes out of the unlikeliest contenders, this race has carved a unique niche for itself in the annals of the Festival's rich history.
Origins and Development
The Supreme Novices' Hurdle is the Festival's traditional curtain-raiser, a race that signifies the start of the highly anticipated four days filled with top-class horse racing. The race was inaugurated in 1946 as "The Gloucestershire Hurdle," a moniker it held until 1974, and was split into two divisions on many occasions due to a high number of entries.
The Supreme Novices' Hurdle has a knack for launching young talent — the "novices" in the race title tells you it's open only to horses new or relatively unseasoned to hurdling.
It's run on the Old Course at Cheltenham over a distance of about two miles and half a furlong (2 miles and 87 yards, or 3,298 meters), with eight hurdles to be jumped. With a purse of £125,000 in 2020, it attracts the most promising young hurdlers, many of whom go on to be top-class performers over hurdles and fences.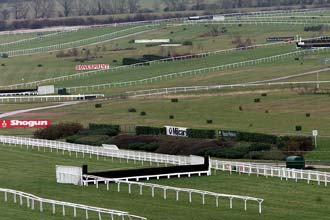 Cheltenham Racecourse
Notable Winners, Trainers, and Jockeys
The roll of honour for the Supreme Novices' Hurdle reads like a who's who of hurdling greatness. The inaugural winner of the race was the legendary Prince Regent, who later went on to claim the Cheltenham Gold Cup. His win in the novice race marked him for greatness and he didn't disappoint.
However, the supreme star of this race also doubles up as its most successful trainer. None other than the legendary horse trainer, Willie Mullins. Mullins initially registered his name in the winners' book as a jockey when he rode to victory on the back of Tourist Attraction in 1995. But it's as a trainer that he's truly left his mark.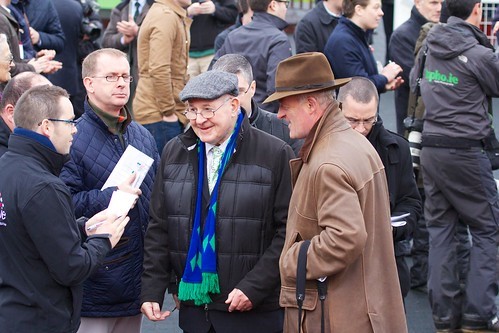 Irish horse trainer Willie Mullins
Mullins saddled an unrivaled six winners in this event, including Champagne Fever in 2013, Vautour in 2014, and Douvan in 2015. Yet it's not only the number of victories but the manner of them that stands out - with his horses often dominating proceedings and leaving quality opposition trailing in their wake.
The human element in the Supreme Novices' Hurdle is as fascinating as the equine. Ruby Walsh, for instance, holds the record for being the jockey with the most wins - six, no less, all but two of them aboard Willie Mullins' trained horses ( he won on 2 of Paul Nicholls horses, Noland and Al Ferof).
In 2020, the race was won by Shishkin, owned by Joe Donnelly and trained by Nicky Henderson. The latter is another name that pops up frequently in the story of this race, extending his record as the Festival's most successful trainer with this latest win.
Supreme Novices Hurdle Stories To Remember
The Supreme Novices' Hurdle blends high drama with memorable stories, not least of which is the tale of the 2008 race. That year's event saw Captain Cee Bee, the hot favorite for the race, unseat his rider at the last fence – opening the door for a dramatic win by 20-1 longshot, Captain Cottat.
A quick glance at past winners explains why this race is so special. Horses such as Flyingbolt, Bula, and L'Escargot all announced themselves on the big stage with victory in this race before going on to carve out illustrious careers at the highest level.
In this race, you find a perfect blend of established big names and talented newcomers, and it is this mix that has helped the Supreme Novices Hurdle cultivate a reputation for captivating plots and subplots.
Today, this race stands not only as the Festival's curtain-raiser but also as an exciting window into the future, unveiling stars that go on to light up future Festivals with their exploits.
From its humble beginnings to its much-anticipated status today, the Supreme Novices Hurdle indeed marks a journey of thrills and excitement, of dreams realized and hopes dashed.
It is this beautiful uncertainty that makes racing fans wait eagerly for this race year after year.
Nicky Henderson
The Supreme Novices' Hurdle Trends
The very first race at the Cheltenham Festival, has followed remarkably consistent trends over the past decade. So if you're placing your bets, it's helpful to take note of these past trends:
Age:
In terms of age, it's been observed that 5 and 6-year-old horses have dominated the race over the past decade. While it's not an iron-clad rule, younger horses in good form are often prime contenders.
Betting Odds:
Interestingly, there has been a tendency for favorites to perform well in the Supreme Novices' Hurdle. About 50 percent of the last ten winners were in the top three in the betting. So backing the favorite might not be a bad strategy!
Course Form:
Rarely does a horse win the Supreme Novices' Hurdle without having some experience of the unique challenges that Cheltenham presents. In the last ten years, all but two of the winners had previous course form, often within the same season.
Distance Form:
Regarding distance form, every winner in the past decade had previously won over at least two miles, the exact length of the Supreme Novices' Hurdle.
Hurdle Form:
It probably goes without saying that successful horses in this race invariably have solid hurdle form. Every winner in the past ten years had won at least 50 percent of their hurdle races before entering the Supreme Novices' Hurdle.
Official Rating:
It's unusual for a horse to win this race with an official rating below 142. In the past ten years, every winner was rated 142 or higher.
Season Form:
Successful horses have had at least 2 runs that season of which all but one had at least 2 wins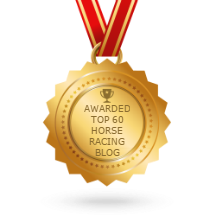 Returns Policy: Once a customer has agreed to pay for a product or service no returns will be permitted or payments returned.
All PayPal transactions are subject to the PayPal Privacy Policy
Privacy Policy: Personal details provided to this site by an individual may be shared with third parties unless requested otherwise.
Above policies updated 15 March 2018