NEWSPAPER RATINGS
by MEL JENKINS
(WALES)
WHY IS IT THAT THE TOP SPOT RATING IS ALWAYS 78 IN THE DAILY MAIL.

IN THE DAILY MIRROR THE SPOT FORM RATING COULD BE FROM 50 TO 130.

WHY IS THIS DIFFERENT RATING ALLOWED

Answer: According to David August, racing editor of the Daily Mail, the Formcast top-rating has always been 78.

This is just a figure that has been in existence since 1957 and is in fact a registered trademark.

It has no other significance than that.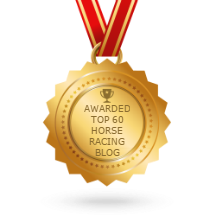 Returns Policy: Once a customer has agreed to pay for a product or service no returns will be permitted or payments returned.
All PayPal transactions are subject to the PayPal Privacy Policy
Privacy Policy: Personal details provided to this site by an individual may be shared with third parties unless requested otherwise.
Above policies updated 15 March 2018