Cheltenham Festival Winner
Learn how to find a Cheltenham Festival winner and what makes betting on the Festival so special.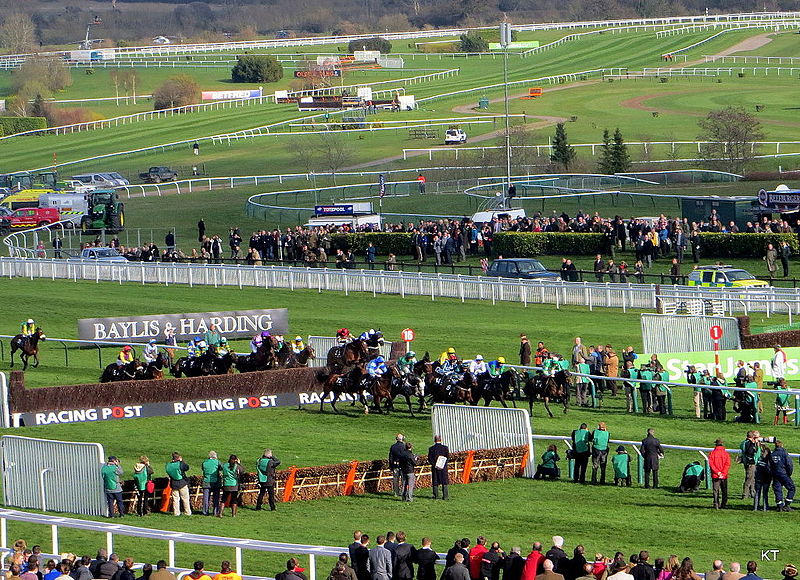 Racing at the Cheltenham Festival
When you are a fan of a particular sport, you always know about and look forward to the very best events on the calendar.
These offer something special, generally with the very best coming together to take each other on.
In terms of horse racing, that is the Cheltenham Festival. This is a very special meeting for horse racing fans and attracts huge attendances as people flock to the course to enjoy a memorable day out.
Many of those in attendance and the ones who watch from home will place bets on the races that take place each day.
The thrill of backing a winner, finding a horse no one else thought had a chance and seeing the best of the best take each other on are all what make Cheltenham a very special place to bet.
Thrill of a Cheltenham Festival Winner
When you place a bet on any horse race, whether it is from Cheltenham or elsewhere, you get paid out the same. However, there is nothing like the thrill of finding a Cheltenham Festival winner.
The races at the festival are known as being some of the most competitive out there, and finding winners is extremely tough.
This plays a big part in why it feels so good to have a winner at the meeting.
Whether you are sitting down and studying for hours yourself, following horse racing tips or picking at random using colours, names, jockeys or something else, it doesn't really matter too much.
For those four days, there is one thing on everyone's mind and that is finding the winners. Two types of Cheltenham Festival winner stand out.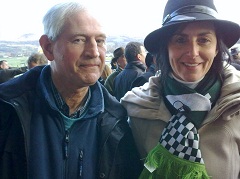 Chris Wigg and Tanya Stephenson at Cheltenham Races
The first is finding the winner of a Championship race, we have one each day and they are the very best on offer.
The second is finding a winner that everyone else overlooked at a big price.
There is no better feeling than cheering one home as those around you just stand and watch as they didn't consider the horse.
The Cheltenham Betting Service
When you have such a high quality race meeting, you need a high quality betting service to go alongside it and luckily for punters, the bookmakers pull out all the stops for us.
Examples of the offers you will see for Cheltenham can be found on the freebets.com Cheltenham promotions page, and you will often see bookmakers giving their punters a little bit more at this meeting.
Ladies Day Racegoers
This is a great time for offers, and you will see welcome bonuses, money back promotions and many free bets on offer across the four days of the meeting and for weeks before the action takes place.
At a time when punters are betting a lot and need something special, the bookmakers have always delivered.
Watching the Best Taking on the Best
Just like in any sport, people want to watch the best taking on the best. This is the case for football, golf and many more and this is what Cheltenham gives horse racing fans.
There are four days of action, and seven races on each day. These all bring together the best horses at a variety of distances, over hurdles and chase fences, and we even have a few quirks thrown in there too.
We have races for young horses who are just starting out their career and then races for older horses who are in their prime and have proven themselves at the very top level in sport.
The entire makeup of the Cheltenham Festival makes it an incredibly important meeting for punters and one that we will all continue to savour.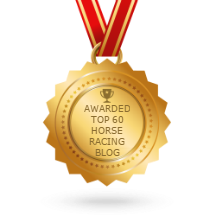 Returns Policy: Once a customer has agreed to pay for a product or service no returns will be permitted or payments returned.
All PayPal transactions are subject to the PayPal Privacy Policy
Privacy Policy: Personal details provided to this site by an individual may be shared with third parties unless requested otherwise.
Above policies updated 15 March 2018