Balloted out horses
by Ken Gray
(Coventry )
When there are more horses entered at the five day stage than can run there is a small number printed ahead of the horses name.

I assume this is the order they will be eliminated but is the number one the first to be eliminated or the first to get in should one without a number not be declared.

Answer as supplied by Wetherbys:

You are right they are elimination marks. Our system works that ballot mark No 1 comes out first, so the higher the ballot mark the better your chance of getting a run.
Click here to post comments which will appear on the page under the original Post
Join in and write your own page! It's easy to do. How? Simply click here to return to Invitation 6 - Questions.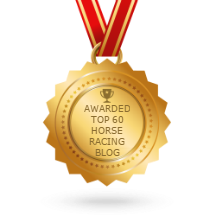 Returns Policy: Once a customer has agreed to pay for a product or service no returns will be permitted or payments returned.
All PayPal transactions are subject to the PayPal Privacy Policy
Privacy Policy: Personal details provided to this site by an individual may be shared with third parties unless requested otherwise.
Above policies updated 15 March 2018