Auto Trading
Auto trading is now employed by the website TippingSports to place a tipster's bets for you.  You can also have your own tips placed, as well as or instead of other tipsters.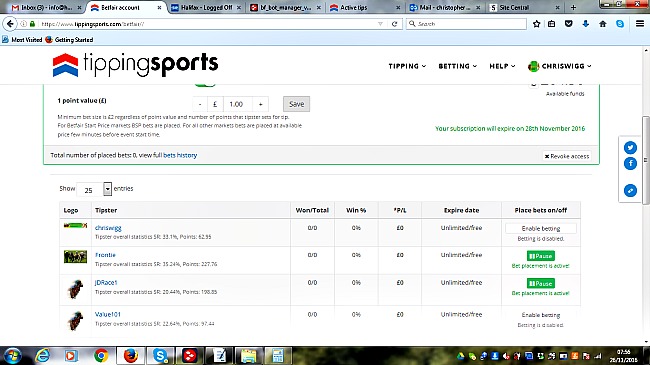 BF Bot Manager uses the complete functionality of a betting bot to place bets on Betfair.
TippingSports places bets for you without the functionality of a betting bot. For those who wish to have the bets placed for them this is an easy solution.

I signed up for the 5 day free trial to test this option and found the whole process simple, reliable and effective.

Auto Trading - How It's Done

You will need to be a member of TippingSports which is free to join.
Decide which tipster interests you. (In my experience it is best to follow one tipster at a time). Click the follow button on the Profile of the tipster you wish to follow.

Click on your name at top right of TippingSports homepage.

Choose Automated Betting on Tips from drop down menu.

Confirm that you agree to the placing of bets for you on your Betfair account.

The tipsters you are following will appear in a list. There is an option to turn auto betting on or off.

Decide which 1 point stake value to use - the smallest stake is the Betfair standard £2.

You also have the option to enable/disable betting for any tipster on your list.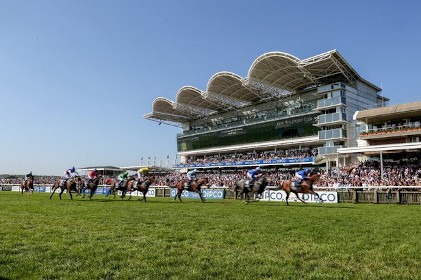 Newmarket Racecourse
I list a few of the advantages of auto trading bet placement
1. Never miss a bet.
2. No need to check for tips - especially useful for tipsters on a different time zone e.g. Australia.
3. Full control over stakes - remember that a tipster can use a stake point range from 0.25 - 2.0 in 0.25 increments. If for example you set your 1 point value to 1 then a tip set at 2.0 points will result in the placement of a £2 bet.
4. No need to keep your pc or laptop running - the TippingSports software runs non-stop for you.
5. The results section shows the strike rate and profit/loss for each tipster's bets.
6. Inexpensive to run at £29.95 per month - or £1 a day.
TippingSports bet placement works with most pc's, laptops and phones. I did notice the display had problems on my Google Chromebook. If you do have a problem contact admin (drop down menu) and they will respond promptly .
A word of advice when following a tipster. Use minimum stakes or no more than 1% of your bank until you are happy with the profitability. It is all too possible a tipster will experience a lengthy losing run and any gains could disappear.
Back to Betting Bots from Auto Trading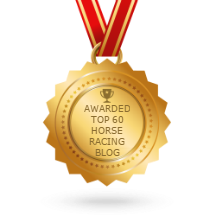 Returns Policy: Once a customer has agreed to pay for a product or service no returns will be permitted or payments returned.
All PayPal transactions are subject to the PayPal Privacy Policy
Privacy Policy: Personal details provided to this site by an individual may be shared with third parties unless requested otherwise.
Above policies updated 15 March 2018