Richard Hannon - The UK's Leading Flat Trainer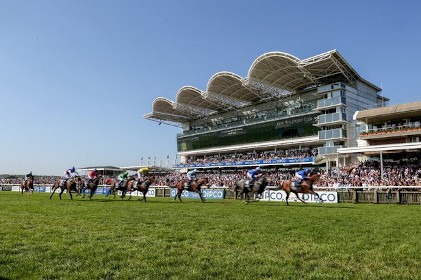 Newmarket Racecourse
Richard Hannon is widely regarded as one of the most experienced and innovative of Britain's flat trainers, his career spanning over thirty-five years. After following in his father's footsteps, he gained his training licence in 1970. Considered by those who know best as probably the finest trainer the sport has ever seen, he has since produced many winners at his Wiltshire-based family run operation.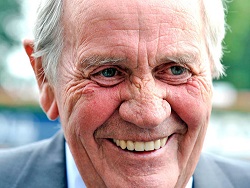 Richard Hannon and family 
Richard's son, Richard Jr, is the assistant trainer, and yet another Richard, in the form of his son-in-law is the yard's regular jockey. Probably the most famous winners to emerge from his yard are Don't Forget Me, Paco Boy, Tirol, Sky Lantern, Canford Cliffs and Lemon Soufflé. 
Hannon's superb training skills and his consistent success, became apparent in 1992 after he won the much-coveted title of "Leading Trainer". In the same year, he also trained and took Mr Brooks to glory in the July Cup at Newmarket and in the Prix de l'Abbaye at Longchamp. However, these big wins started to dry up throughout the rest of the 90's, but undeterred, Hannon continued to train winning horses, whilst teaching his assistant son everything he knew.
Hannon is renowned for his particular love and understanding of two-year-old horses and hit a winning streak again in the late 2000's with the youngster Canford Cliffs. With Hannon's training, Canford Cliffs shocked and amazed Royal Ascot when the bay stallion won the Coventry Stakes by six lengths and then the Irish 2000 Guineas.
 Thanks to his young star, Hannon regained the "Leading Trainer" award, which he so wholeheartedly deserved.

Recently in 2013, he has had further success as his grey filly; Sky Lantern won the 1,000 Guineas race in Newmarket. At Newmarket's 2000 Guineas race, Hannon scored a hatrick with Mon Fils in 1973, Don't Forget Me in 1987 and Tirol in 1990. Punters looking for good tips and betting odds can always resort to backing one of his horses, if they are unsure where to turn. With his track record, he still proves to be a relatively safe bet.
Having won the British Flat Racing Champion Trainer award three times, scored more than a 100 victories per season 20 times, and won at Ascot 32 times, Richard Hannon is considered the greatest trainer in the history of the sport. His career and legacy will be hard to top, but he acts as a great inspiration for those who attempt to follow in his imposing footsteps.
Aside from training, he was also once the drummer of the 60's rock band The Troggs before they hit fame. Unlike the 5th Beatle though, he managed to reach an almost similar level of success and notoriety, within his narrower field. He is married to Josephine and has 5 children.
Back to Horse Trainers from Richard Hannon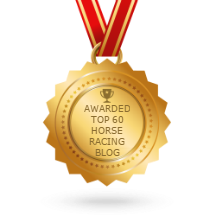 Returns Policy: Once a customer has agreed to pay for a product or service no returns will be permitted or payments returned.
All PayPal transactions are subject to the PayPal Privacy Policy
Privacy Policy: Personal details provided to this site by an individual may be shared with third parties unless requested otherwise.
Above policies updated 15 March 2018