Exotic Bets
Exotic Bets: The New Standard
Moving beyond the standard track betting options such as betting on the winners' circle gives way to the world of exotic bets available to horse racing fans. Exotic horse race bets are a way to create added interest in each of the day's races for casual fans as well as rewarding the insider knowledge and carefully developed betting systems of true enthusiasts, and as a result they form the majority of horse racing bets placed today.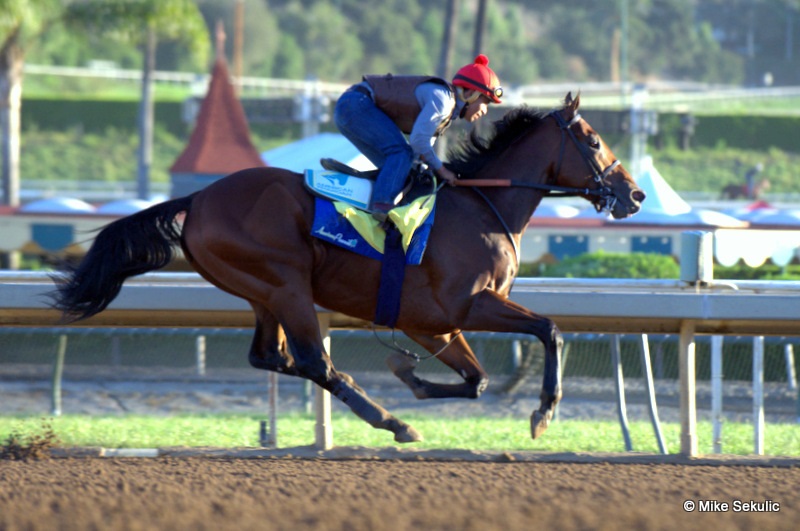 Vertical Exotic Bets
The first major type of exotic betting is known as a "vertical bet," so named because they are associated with the results of a single race, which traditionally feature competitors listed top to bottom. Vertical bets are also called "intra-race bets," and usually feature names ending in the letters "-cta," as in the cases of exacta bets, trifecta bets and superfecta bets. These bets can be either "played straight," or require that an exact finishing order be predicted, or "boxed," which permits a payout if the selected horses finish in any order within the wager.

With vertical betting, gamblers will try to accurately predict the finishing positions of two, three or four horses in a single race, and even more intensive wagering options ask bettors to predict finishes for most or all of a race field. Vertical betting is a sound strategy in races where there are a limited number of true contenders in a race and therefore the winner is likely to be one of just a few horses.
Horizontal bets
The term 'horizontal bets," another reference to traditional horse racing form listings, refers to wagers made with multiple bets across races. Horizontal bets are often termed as "Pick" bets, requiring that a bettor correctly anticipate the winners of 3 races with a "Pick 3" bet, 4 races with a "Pick 4" bet, and so on. Some horizontal bets even cover all of a day's races, offering the adventurous gambler a chance to win big by forecasting the results for an entire event.

Of course, it would be nearly impossible to guess the winner of multiple races, particularly in higher pick sets such as a "Pick 6," and so bettors almost always choose to wager on more than one combination in each race. For example, Pick 3 bettors often choose two or three horses in each race to maximize their odds of success, and as each of these bets is considered a separate part of a larger wager, they require that at least the betting minimum be placed on each combination and so they can be much more expensive.
Contrary to their name, exotic bets are the most commonly placed at practically any track in the world, particularly with high profile events such as the Kentucky Derby. By making intelligent use of these wagering options, you can minimize your risk of loss while greatly increasing your potential winnings.