How good a service is offered will be reflected in customer testimonials
Which is why I am prompted to include some of the kind customer testimonials on the service provided by Horse4course-racetips.
If you have a comment you wish to make about any aspect of Horse4course-racetips, scroll to the bottom of this page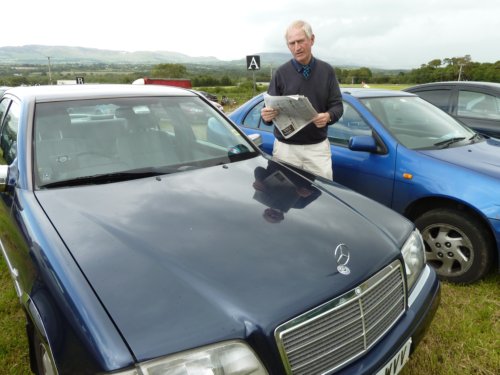 Customer Testimonials 
Customer Testimonials 2022
Thanks Chris and the gang, I was on that lucky 15 today, one horse let us down for £5000, still £400 was OK cheers guys. Gareth

Testimonials 2021
Good morning Chris, I recently just came across you on twitter and went to your website.


I want to sincerely thank you for your tips at Kempton yesterday. I put a £10 treble on each way and I earned over a thousand pounds.
Only possible because of your tips! I'm quite a novice and fairly new to betting but I thought I'd give it a go to try and make some money..  I'm extremely grateful and had to send this message to thank you!
You are exceptional and by far one of the best! I will look further into subscribing to your tips... Please let me know how much it costs.

Thank you kindly, Lynda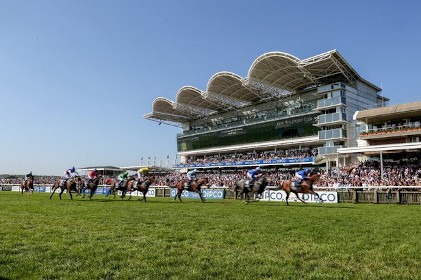 Newmarket Racecourse
Customer Testimonials 2013

Like your site & great tips so far!

Mike
I am impressed with your lay bets - admittedly I've only seen the last four days, but impressed nevertheless. Do you share your approach or method to finding these lay bets? Mike
Thank you for the message; I love racing and have tried to build many systems but unfortunately none have come up positive.
But I must say I love your horses4course and will continue, as long as you're here, to log in every day and your info is second to none.
Thank you very much for sharing
Paul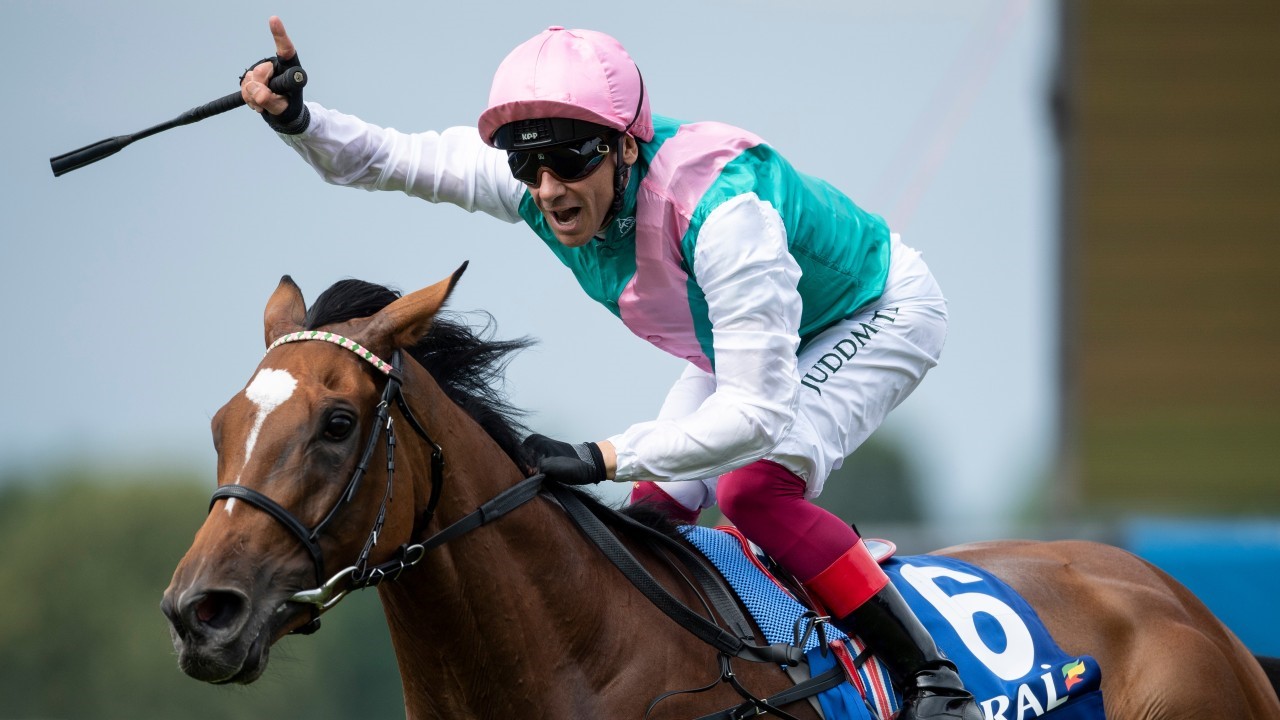 Jockey Frankie Dettori
Customer Testimonials 2012

I purchased the ELM last year and have been following it with generally great results although it can be quite volatile (as in good days and really bad days). No complaints though, it has to be the best system I have ever purchased. My questions are these:
Do you include maidens and novices? If so whats the rationale as the field is largely untested? and also do you have any other systems or services?
Warm regards
Ross
I have followed your methods with growing interest, can I just say that the transparency and honesty shown from your various systems and strategies is truly refreshing.
I have developed my own lay system for greyhounds; as I am sure you know using just one system means you are not covered for poor days, as such I am interested in this method of yours, can you add me to your list.
Cheers, Arthur
Customer Testimonials 2011
Hi there Chris ... Thnx for sending me the link to the Royal Ascot ... Overwhelmed by the free offer. Once again , THANK YOU! Regards Tony.

Customer Testimonials 2010
Customer Testimonials 2010

23/12/2010
Thank you very much for such a brilliant service as free alert! I was really amazed when I received alert for e/w De Forgotten Man, which won 7/1! From now on I m going to place every bet I receive from you and first thing I do in the morning is looking for your e-mail alert in the inbox. Thank you again and the very best Merry Chrismas to you!!! Much regard! Irina.
10/01/2010
I'm impressed so far. I've been following your progress on Racing Index for the last couple of months so know what the service is capable of. I particularly like place laying short-priced favs and the fact that I can place bets at BSP before going to work in the morning.
Regards
Scotty
Customer Testimonials 2009
12/12/2009

I am very pleased with Easy Lay and finding the method very straightforward and easy to use, now I need to try your suggestion of laying for a place, I'll let you know how I get on. As I don't pay in to Racing Post Members Club I have to wait until 9am to get the forecasts but that's ok. Jo
I am a new member to your service but, boy, am I glad I joined. Thanks a lot for the recent tips and well done .... I have a "law of averages" approach when win backing and it meant that yesterdays Agony and Ecstacy got a 4 times stake treatment AND I got 24/1 on the old Betfair. I`m just about to leave for a holiday ... but when I get back I`m definitely joining anything you`re staging so please save me a place.
Speak to you soon .. Best regards ... Robert
Good win today Chris Giddywell paid over 14's inc stake at their sp on betfair. Thanks, Brian.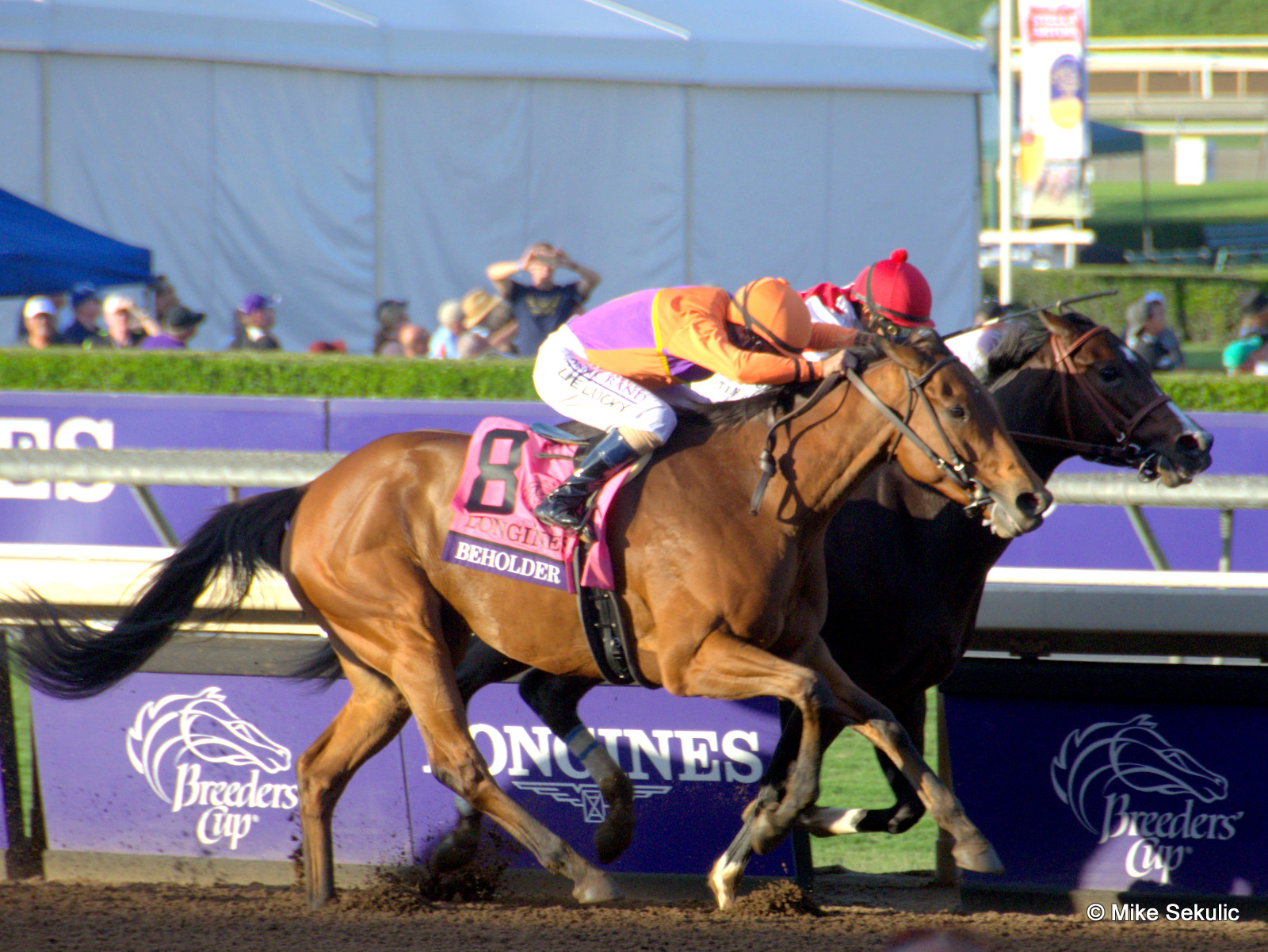 Beholder Racing in US
Customer Testimonials 2008
Nice Xmas bonus yesterday with two great tips, Thanks, Brian.
I 'm very impressed with your lay selections, and dont really need anything else. I may well purchase your lay e book, if thats what you base your selections on, however until then, for £10 a month I'm happy for you to do the work.
Many thanks
Dennis November 10th
Hi Chris,
I have been tipping alongside you in the Tipping League (Tipster UK)and have stumbled upon your website. I would just like to say that as for content (ie. being more than just a tipping service) your website is great.
I look forward to tipping alongside you for the foreseeable future.
Sam
Many thanks. I managed to back them both but I just missed the 14-1. Still, 12-1 was brilliant. What a great start.
Keep them coming although I realize that not every day can be as good as this. (Horse Whispers Service)
Kind Regards Howard Ridgewell
Hi Chris A quick thank you for the Borderless Scott tip even though he ran 2nd I had £100 on at 6.8 and greened up at 1.04 for an outstanding result!! Thanks again Garry
Many thanks for a brilliant website Ian Winfield
Nice site ...and I love it. Shankar Sakaray
Hi Chris I find all of them (Tips) useful, its an excellent site regards Kev
No flashy stuff just nice and easy...like your site....one of the very few I personally have visited for a read more than once...
Great effort yesterday. I reckon a small reward is in order pal
Morning Chris, Well done. I did watch the Simply Perfect race: 'tactical' would be one description, 'masterly' would be another. Thanks, Regards, Peter
Customer Testimonials 2007
fantastic double!!!!

many thanks Chris
Outstanding tipping Chris can't believe I couldn't get to the bookies on time talk about bad luck on my part
Not quite sure how I ever managed to receive your Emails on the Ascot festival in the first place. However, I did find them interesting reading and saw that you did have a good amount of some success with your selections. Always a little sceptical about tipsters over the net and in general, but not put off by this, because you do seem a genuine guy.
Regards Trevor
yet again some good results today
many thanks
do u give free tips all the time cos ur brill
Hi Chris I have been very impressed with yr Ascot selections. Can you advise about the ebook you do, is it worth getting now in the summer. And what time are your tips posted on the web
thanks
kevin
been brill m8
Hi Chris - you said that Day 1 was pretty good, but what about Day 2. !!!
I thought that we'd blown it when US Ranger just didn't have the extra speed to stay in front of Tariq - but the next three on the trot were truely marvellous.
I know it's easy to say - but I hope you can 'keep up the good work.'
Many thanks for the info -regards Vince Armitage.
Chris, Just paid out for the placepot again £482.00 What can I say but thank you Cheers Phil
Hi Chris.
I can't believe it..terrific selections so far.
From a grateful punter...Tony
More Customer Testimonials
Hi Chris did not actually put the (Placepot) bet on but this is what would of scooped it
Lucky Money 3rd 13/2
Dandy Man 2nd 15/2
Excellent Art 1st 8/1
Jeremy 2nd 14/1 (just caught at the line beaten a head)
Juniper Girl 2nd 16/1 (beaten half a length)
Drawnfromthepast 1st 9-1
£1 stake returns £1,898.20 .
Phil
excellent tipping chris. thanks for a great start to the meeting
Thanks for the info Chris and for all the hard work you've put in. Best Wishes Mike
I have only recently found your site; it is good to find someone down to earth. Many of the sites I visit promise riches only to disappoint. Best wishes. Aaron.
Customer Testimonials 2006
Great service so far, smashing winner last night on which I obtained good odds with betfair. All the best, Brian Ludbrook
Very good service - best information I have got. Keep up good work. Karen Sotheran
Your information is great but I keep missing your tips as I dont know when you are sending them out. Hope to here from you soon GARY VAUGHAN
I do like to receive the Trainer selections if only to confirm that I am picking the right horses.
Jon Everill
I like your site chris....no promises of instant riches ....and no bullshit flashing ads...just simple black on white for the most part.. well it kept my attention for a lot longer than most others anyway..
Hello! Good Site! Thanks you!
Hi Chris,
Brilliant call: keep up the good work.
Regards, Bridget
Back to Horse Racing Information from Customer Testimonials
Have You Anything To Say About This Website?
Have you enjoyed browsing this site? Found anything useful? Then Share It here!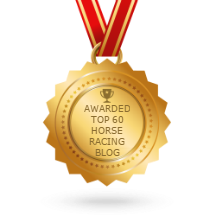 Returns Policy: Once a customer has agreed to pay for a product or service no returns will be permitted or payments returned.
All PayPal transactions are subject to the PayPal Privacy Policy
Privacy Policy: Personal details provided to this site by an individual may be shared with third parties unless requested otherwise.
Above policies updated 15 March 2018