Horse Racing Comebacks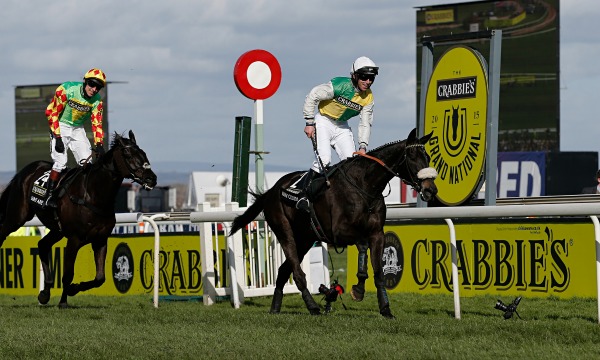 Grand National Winning Post
The Best Horse Racing Comebacks in History
There's nothing horse racing bettors and fans like more than a good comeback story. When things have been going against them, but they defy the horse racing odds and retake their top spot. 
This is true in all sports- when Tiger Woods won his first Masters in eleven years, when the NFL's New England Patriots overcame a ten-point deficit to win the Super Bowl LI and when the Premier League's Liverpool FC came back from 3-0 at half time to win the Champions League against Inter Milan.
There's nothing punters like more than heading over to a bookmaker, such as Boylesports betting site, putting money down - and watching their bet come in at the last minute when everything seems lost. 
These comebacks are exciting in every single sport - and horse racing has seen some remarkable instances of its own. Let's take a look at some of the very best!
Edwulf - The Lazarus of Horse Racing Comebacks
Edwulf's story is beautiful and inspiring. His comeback is remarkable given that it was feared that he had died after he collapsed whilst running in Cheltenham Festival's National Hunt Chase in 2017.
He was taken away and spent 45 minutes hidden behind green screens, with fans left waiting, fearing the worst. But he was a strong horse. He got to his feet and was taken off for proper veterinary care. He was nicknamed Lazarus at that moment - and it has stuck ever since.
The fact that he returned to racing in December 2018 was an achievement in itself. Making it to the starting line of the Christmas Chase was nothing short of a Christmas miracle. However, it didn't stop there. Taking part in races again wasn't good enough - he wanted to taste victory again.
This he achieved in 2018 when he stormed to first place at the Irish Gold Cup with odds of 33/1. He thrilled sporting fans and spectators alike when he stormed to victory just eleven months after being close to death. This truly was a comeback of all times.
Cheltenham Racecourse
Sprinter Sacre - A Heart-Stopping Comeback
Cheltenham Festival is one of the biggest events on the horse racing calendar - and this is so because it can create moments and tell stories like no other.
This was certainly the case in 2016. Nicky Henderson took Sprinter Sacre to achieve something unthinkable - winning the Queen Mother Champion Chase after having just recovered from a heart problem that almost ended this beautiful horse's career.
If we go back three years, this was a gelding that was considered the best on the track and was considered unbeatable. He reached a ten-race winning streak by claiming victory in the Champions Chase and everything seemed to be looking bright.
However, in December that same year, he was pulled up at Kempton where it was discovered that he had an irregular heartbeat. Although he made it back to the racing scene in 2014, his winning streak was a distant memory.
But the class he had displayed never went away. In November 2015 he won his first race since his heart operation. However, his victory at Cheltenham in 2016 is the one that goes down in horse racing fans' memories to this day.
Red Rum Wins For A Record Third Time
Everyone knows the story of Red Rum, one of the most famous horses in the world. He has been the master of comebacks, with not one, but two of the most remarkable comebacks in the history of the sport.
The first came in the 1973 Grand National. Australian horse, Crisp, led through the whole of the race - and he looked set to take the win. However, Red Rum caught up and got within attacking distance - and there was only ever going to be one winner.
Red Rum made up 30 lengths to overtake the tiring Australian competitor. Red Rum ended up winning in a record-breaking time of 9 minutes and 1.9 seconds.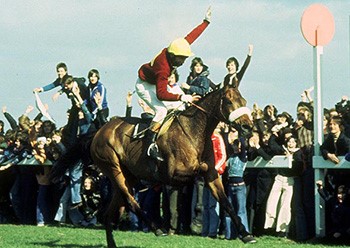 Red Rum Wins Grand Hational 1974
Red Rum Came back to win the next year, but only managed 2nd place in the 1975 and 1976 races. With a new jockey, he returned the following year and was given no chance.
He was 12 years old and no longer considered the same horse of old. However, he defied odds to achieve one of the finest performances in history. He made history and became a three-time Grand National winner - a feat which has never been matched to this day.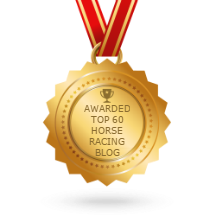 Returns Policy: Once a customer has agreed to pay for a product or service no returns will be permitted or payments returned.
All PayPal transactions are subject to the PayPal Privacy Policy
Privacy Policy: Personal details provided to this site by an individual may be shared with third parties unless requested otherwise.
Above policies updated 15 March 2018