Online Horse Betting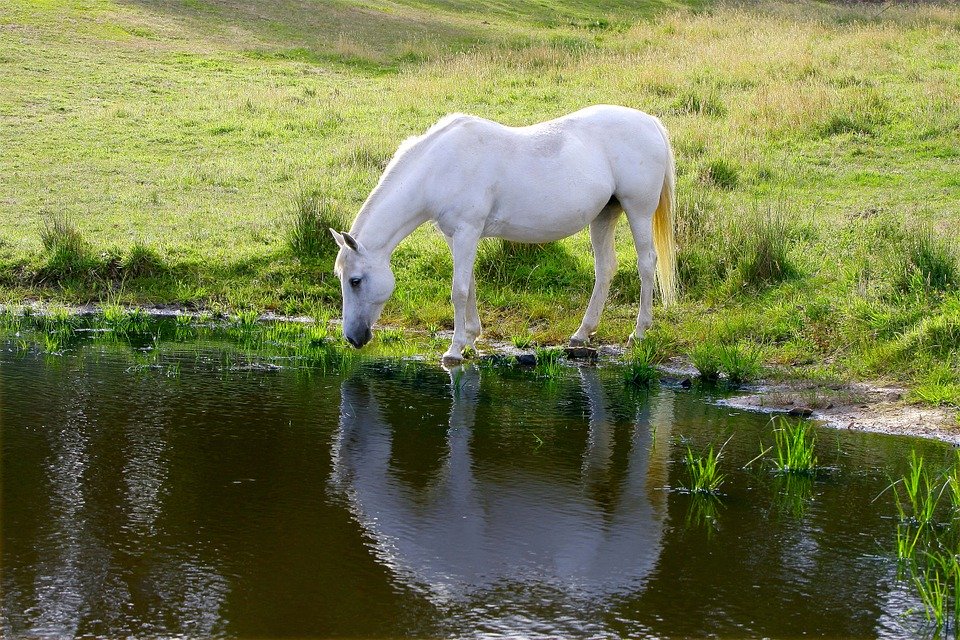 Online horse betting can be very profitable if you follow certain jump jockeys and trainers.
The warm days of the summer of 2014 have gone and with them the flat season. Halcyon days of the winter season beckon and with them the return of National Hunt racing.
Picking a winner on the jumps is far harder than choosing a winner on the flat. The unpredictable nature of jumps is what sets it apart from flat betting.
Like all forms of horse racing the jockey and the trainer should always be looked at before betting. So which three jockeys and three trainers should you be looking at for 2015?
Jockeys for online horse betting
Born: 4 May 1974

Nationality: Northern Irish
Champion Jockey: 1996, 1997, 1998, 1999, 2000, 2001, 2002, 2003, 2004, 2005, 2006, 2007, 2008, 2009, 2010, 2011, 2012, 2013, 2014
Notable Race Wins:-
Grand National: Don't Push It (2010)
Cheltenham Gold Cup: Mr Mulligan (1997)
Champion Hurdle: Make A Stand (1997), Brave Inca (2006), Binocular (2010)
Champion Chase: Edredon Bleu (2000)
King George VI Chase: Best Mate (2002)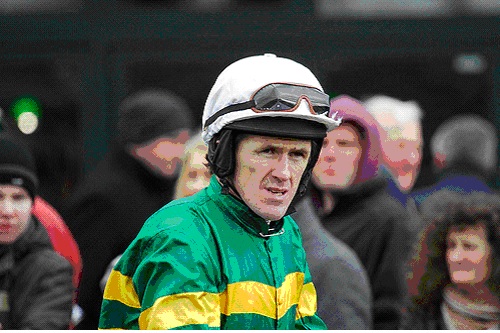 A P McCoy by by danheap77
AP McCoy is the greatest jumps jockey there has ever been, and in all likelihood, the best there will ever be. The County Antrim native has a knack for getting his horse first to the line, that's evident in the fact that he's been named Champion Jockey for the past 19-years. Peter Scudamore, with seven Champion Jockey accolades, is the second most successful jumps jockey of all time.
Last season saw McCoy break the 4,000 career wins barrier, joining just a select few in that exclusive club. McCoy looks extremely likely to be named Champion Jockey for a 19th time come April - he's won 146 of his 450 rides this season, double that of second place Richard Johnson.
Nobody rides a horse like McCoy, and the fact that he works with legendary trainer Jonjo O'Neill always makes him look like a dead cert for victory and a jockey all online horse betting enthusiasts will want on their side..
Betting on McCoy is always a safe bet, this year his win rate is 32%, so he really does offer you your best chance of success.
Ruby Walsh
Born: 14 May 1979
Nationality: Irish
Irish Champion Jockey Titles: 8
Notable Race Wins:-
Grand National: Papillon (2000), Hedgehunter (2005)
Cheltenham Gold Cup: Kauto Star (2007), Kauto Star (2009)
Champion Hurdle: Hurricane Fly (2011)
Champion Chase: Azertyuiop (2004), Master Minded (2008), Master Minded (2009)
World Hurdle: Big Buck's (2009, 2010, 2011)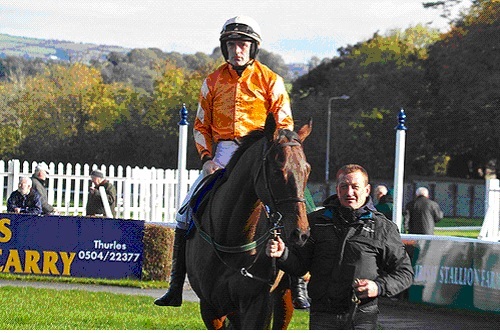 Ruby Walsh by danheap77
Ruby Walsh was born into the industry. His father Ted is both a successful jockey and a trainer, Ruby put this natural advantage to good use, dominating the Irish amateur scene before turning professional in the 1998/99 season.

Walsh has only recently returned to racing after breaking his arm at this year's Cheltenham Festival. His return has been spectacular; he has won three consecutive races for his father. Although these races were nothing of note it is promising to see Walsh back in the saddle and maximising the chances of a win for all online horse betting punters.
AP McCoy is the Champion Jockey but Walsh is the big race jockey. If you compare his record to his friend and rival's you'll see that it should Walsh that you back in the big races. Walsh just gets it right on the big stage, and for that, should be fancied over McCoy at the bigger events.
Richard Johnson
Born: 21 July 1977
Nationality: British
Champion Conditional Jockey: 1995
Notable Race Wins:-
Cheltenham Gold Cup: Looks Like Trouble (2000)
Champion Hurdle: Rooster Booster (2003)
Champion Chase: Flagship Uberalles (2002)
World Hurdle: Anzum (1999)
Richard Johnson is the perennial runner-up, having finished 10 times behind McCoy in the Champion Jockey standings. In all likeliness it looks like it will be 11 times next April.
Cheltenham is where Johnson is at his best, he was the first jockey to ride a winner in all four major Cheltenham Festival events, a feat he achieved in 2003.
It is unfortunate for Johnson, if it were not for McCoy he would have been the best jockey of the past 10 years. He is widely regarded as one of the best pilots in the saddle and he should always be fancied when it comes to Cheltenham.
Of the three jockeys you should plump for McCoy in the day-to-day races, Walsh in the Grand National and Cheltenham, while Johnson offers online horse betting value in the day-to-day races and can be lethal at Cheltenham.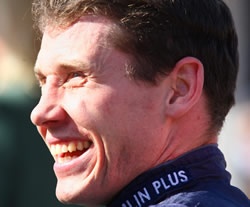 Richard Johnson
Trainers
Nicky Henderson
Born: 10 December 1950
Nationality: British
First Winner as Trainer: Happy Warrior (1972)
Cheltenham Gold Cup Wins: 1
Notable Horses Trained: See You Then, Remittance Man, Caracciola, Fondmort, Punjabi, Zaynar, Barbers Shop, Binocular, Long Run, Bob's Worth, Sprinter Sacre
Nicky Henderson has experience coming out of his eyeballs. The British trainer has one everything bar the Grand National - you can expect that fact is eating away at him right now.
The trainer is currently the best in Britain and he's the odds on favourite with Betfair to be named the Top National Hunt Trainer for a fourth time, once the season reaches its culmination.
Henderson experienced success as an amateur jockey but realised it was training, not racing, was where his passion lied. Since then he has trained over 30 Cheltenham winners. If you were fancying chancing an online horse betting punt on a Henderson horse at Cheltenham make sure it is racing in the Champion Hurdle, it is Henderson's most successful race.
Following the retirement of Mick Fitzgerald in 2008, Henderson has created a fruitful partnership with Barry Geraghty.
Right now there is no better trainer than Nicky Henderson.
Paul Nicholls
Born: 17 April 1962
Nationality: British
First Winner as Trainer: Olveston (1991)
Cheltenham Gold Cup Wins: 4  
Notable Horses Trained: Call Equiname, See More Business, Flagship Uberalles, Cenkos, Azertyuiop, Kauto Star, Denman, Master Minded, Big Buck's, Neptune Collonges, Celestial Halo, What A Friend, Zarkandar
Paul Nicholls was the son of a policeman, not a jockey or a trainer; he just naturally fell into the sport upon finishing school.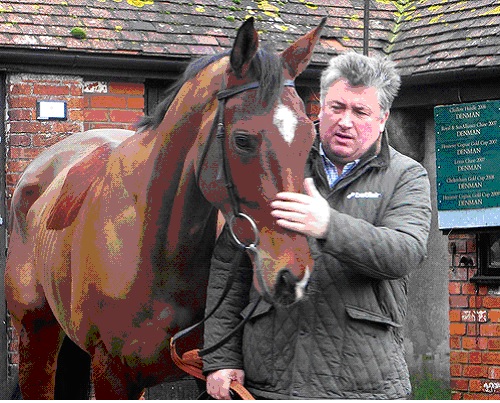 Paul Nicholls by Carine06
After serving his apprentices, Nicholls gained his licence in 1991 and has since gone on to become a legendary trainer. His battles with the iconic Martin Pipe for the champion trainer title in the first half of the last decade were absolutely brilliant - he eventually bettered Pipe to claim his first title in the 2005/06 season.
Denman and Kauto Star, two of the greatest horses in recent time, cemented Nicholls place in the history books, whilst Neptune Collonges 2012 Grand National win meant there is nothing that Nicholls has not won.
You don't become an eight-time champion trainer if you're not half decent at your job, Nicholls is better than decent, he is incredible. Look out for horses trained by Nicholls confident that your online horse betting stands a great chance of showing a profit.
Jonjo O'Neill
Born: 13 April 1952
Nationality: Irish
First Winner as Trainer: 1986
Cheltenham Festival Wins: 20
Notable Horses Trained: Legal Right, Mini Sensation, Intersky Falcon, Iris's Gift, Rhinestone Cowboy, Black Jack Ketchum, Exotic Dancer, Albertas Run, Butler's Cabin, Don't Push It, Synchronised
Jonjo O'Neill is one of those that tasted success both as a jockey and a trainer. Whilst in the saddle he won 901 races but, as good as he was on a horse it will be his work as a trainer that see people remember the name Jonjo O'Neill.
AP McCoy and O'Neill have a partnership that pays dividends, as you would expect when the greatest ever jockey combines with one of the greatest trainer's in recent memory. Together the pair have won the Gold Cup and the Grand National.
It does help O'Neill that he is retained by racing and online horse betting supremo J.P.McManus, who has the financial clout to acquire the best horses.

Do remember that these jockeys and trainers do not guarantee online horse betting profits. Like any sport, anything can happen.
Back to Betting Races from Online Horse Betting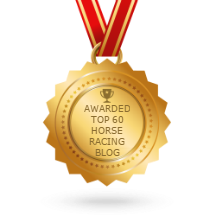 Returns Policy: Once a customer has agreed to pay for a product or service no returns will be permitted or payments returned.
All PayPal transactions are subject to the PayPal Privacy Policy
Privacy Policy: Personal details provided to this site by an individual may be shared with third parties unless requested otherwise.
Above policies updated 15 March 2018