Chris Wigg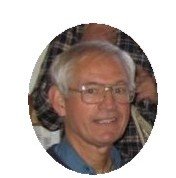 Chris Wigg started work in the machine tool industry as office manager for Bencere Ltd Hook Norton, Oxon UK from 1973 - 1990

This was followed by 14 years in the computing department at the University of Plymouth, Devon UK until July 2012.

In 2005, following his passion for horse racing, with the invaluable help of Site Build It, Chris began building his website horse4course-racetips.com, now a successful online sports betting service.

"I was always interested in horses and riding from my childhood": says Chris. "It was in the family, as my sister was head groom at Springhill Stables in Gloucestershire."


Systems by Chris Wigg
This was soon followed by publication of his successful and well reviewd system for laying horses to lose, the "Easy Lay Method"

"I purchased your Easy Lay Method last year and have been following it with generally great results ... it has to be the best system I have ever purchased, Ross."

In 2011 this method was further developed and refined with a systems analyst Theo Koumis and released to the public as the "Easy Lays System" as a managed Betfan service.

The Betting School is another top sports information organisation that he is involved with. The website boasts a number of professional sports writers and pundits who contribute to the monthly newsletter which is mailed out to a large subscriber list.

Chris is constantly developing and refining new systems and methodology in the field of sports betting.

His current work is on systems for backing favourites in the win market.

Chris also indulges his passion for travel by researching famous racecourses of the world. Apart from visiting and reviewing racetracks throughout the UK he has also reviewed Deauville La Touques in France and the beautiful Sligo racecourse in Southern Ireland.