Online gambling software
I have tried a number of online gambling software programs and very few of them are worth the money. But Racexpert will see the stable door closing on plenty of winners.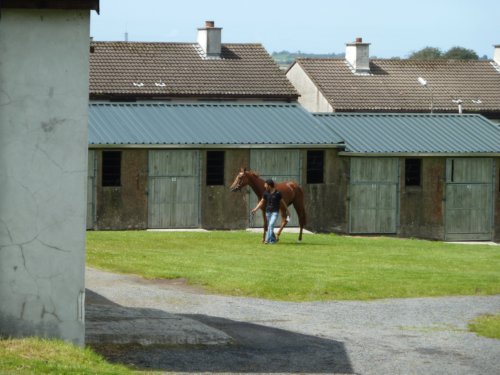 The Racexpert Horse Racing software package is certainly the most feature packed but it does take a lot of work to find out how all the features work.
Basically they offer 3 ratings or selections for each race but this software does not pinpoint one selection and you have to choose which one is the likeliest to win. In a days racing there will be maybe 24 selections per meeting. Quite a few of these win but you are lucky to make 24 points profit for each meeting.
Online gambling software and risk
I tried this software for awhile, but in the end, decided it was not worth the money they charge, as it is difficult to make consistent profits.
Having said that it may well depend on your attitude to risk as to whether you would find the software useful.
In fact as a tool for creating systems it has a lot going for it due to the vast amount of past data to draw on and the flexibiity of the software to pull out the data to assess a particular angle.
For example I used it to create my well reviewed Easy Lay Method which has been consistently profitable now for over eight years.
You can specify criteria such as favourites who came 3rd or 4th last time out to see if these horses made a profit over a specific time period.
Other factors might include racecourse, distance, class, going and many others.
System creation has many benefits as they can give you an insight into what factors might give you an edge when it comes to betting on horses. Over time you can only hope to make a profit from betting if you develop angles which will give you an edge over your fellow punters.
When you have discovered a system that gives an edge you will need to constantly revise and update it as the market will will soon get wise and the value of the bets will disappear.

Racexpert online gambling software

NB You can use betting software to place bets automatically. BF-BotManager is the one I use as it is reliable and is constantly updated to reflect best practice and industry thinking.
Recent updates to the software include:
Silk and other information for horse/jockey is displayed at selections form

Multiple Strategies bot - new Lay 1-4 staking plan added

Multiple Strategies bot - Events filter condition, added more events to filter by

Multiple Strategies bot - added "Skip if favourite difference is not satisfied" market condition

Multiple Strategies bot - added "Bet if score" market condition

Multiple Favorites bot - fix to retry bet placement if first bet placement failed

Web requests now use gzip compression, less bandwidth is used and faster response from server

Issue with bets history being lost should now be fixed

"Score" column is added to main markets grid, score is determined by using Correct Score market prices. Correct score market must be loaded and monitored during in play for this to work.

Auto loading of markets is improved

Bug fixes