Free Horse Tips from The
'Paddock Watcher'
Horse Tips from Paddock Watcher Dee Thompson offers punters a unique opportunity to gain an edge.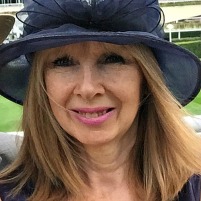 Get Dee's Paddock Watch Horses to follow 2019 for just £4.99 - simply click the Buy button below to obtain her complete list.
Just three days ago I advised everyone that our Paddock Watcher Dee Thompson has released her list of horses to follow 2019 and one of them Obee Jo won at Thirsk 8/1 backed down to 7/2.
Yesterday Dee's horse to follow Ventura Rebel overcame the odds-on hotpot from America, Lady Pauline to win at odds of 20/1!
This is how Dee flagged up the horse - "2 year old colt trained by R. Fahey ridden by P. Hanagan ran at Thirsk 13th April going good to firm class 4 maiden 5f - a good looking well built colt - won by 3/4 length having dwelt at the start was pushed along looking for a gap to run through then went on to lead and win well - one to follow a nice type that should be winning more races soon"
Few punters or tipsters would have been able to get a handle on the form of this horse, which is why Dee's advice enables us to get an edge and obtain such good odds - there'll be more to come, that's for sure.
Five horses have run so far and four have won for us.
Dee has now released her full list for just £4.99 which you can obtain - simply click the Buy button below
Here are just 2 comments posted on our Facebook page concerning Dee:
"For my friends who like their horse racing....
This lady is an absolute master at what she does !!!"

"The one that has been forced to eat less pies than the others - wins every time"

Receive valuable information by text of positives and standout picks from the paddock and negative looking favourites.

Get Dee's Paddock Watch Horses to follow 2019 below
My name is Dee Thompson and I have worked as a specialist paddock watcher/judge for over 15 years.
Previously employed by one of the worlds largest betting syndicates, I cover meetings nationwide but mainly in the north of England, including All Weather, National Hunt and Flat Turf.
And what's more if you join her full service for the introductory price of £10 you can obtain her horses to follow list free of charge when you subscribe below 

Click the Buy Now button below to sign up for the £10 special offer for first month of Dee's Paddock Watcher Service

Cost of standard service (after first month) is £20 - to join contact Dee at the email address below
Also on offer is a bespoke diamond service tailor made for the form student giving more detailed information on the appearance of the horses, listing positives and negatives and information on any particular horse as requested - prices vary according to requirements - email for details -
or Phone   Tel No. 07454649449
Below i am listing my intended days racing this month, and i will confirm the days by text on the morning of the meeting.
I just need to clarify the content of my texts:
In novice/maiden races i tend to give a physical/mental description of the fancied horses and positive ones for your information and if there is an obvious one i will say h? best
In other races  when i say i like h? best or h? is a standout, it means there is one catching my eye more than the rest or an obvious standout, 
In all races i will try to comment on the first three in the betting positive or negative
In races where they are much of a muchness and nothing obvious catches the eye i will comment on the first three in betting and list ones that are positives, meaning they look a bit better than others but not catching the eye.
Due to unforseen circumstances im not able to attend Hamilton today but here is my intended meetings for the rest of the month
PONTEFRACT - Monday 17th June  evening meeting - really good quality card
THIRSK OR CARLISLE - Tuesday 18th June evening meeting
YORK - Friday 14th June
YORK - Saturday 15th  June
WINDSOR - Monday 17th June
ASCOT - Tuesday 18th June - notes from some races
ASCOT - Wednesday 19th June - notes from some races
REDCAR - Friday 21st June
REDCAR - Saturday 22nd June
CARLISLE - Wednesday 26th June
NEWCASTLE Thursday 27th June
NEWMARKET Friday 28th June
NEWMARKET - Saturday 29th June
Good Luck and best wishes
This information is particularly  helpful in races where there is little form i.e. maidens, novices and bumpers

I am not a natural gambler - I don't have the risk gene! I am a good paddock judge and love the challenge of sharing these Horse Tips with others hence my service which is on offer!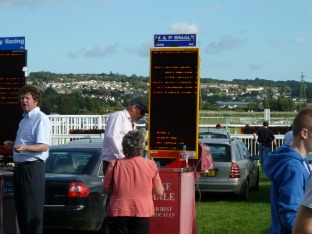 What is a Paddock Watcher?
My experience has shown me how effective paddock information is, over the years I have seen many hot favourites and form picks beaten by the horse that looks the best on the day.
I take into consideration the size and build of the horse for the race it's about to run.
The condition of its coat which is a reflection of its well being, how athletic it looks and how well it walks.
Its fitness and most important its attitude and energy. No matter how fit a horse is or how well it is in its coat, if it's not mentally up for it and doesn't have good energy on the day it isn't going to win!  
Horses, like humans, have off days, can feel sluggish or below par, or feel weary from travelling to the course, and that can be seen in the paddock.
I find good looking winners at all prices and numerous bad looking odds on favourites that lose.
I also attended a horse whispering course to help me understand equine body language, as I thought it could be of help to me in my work.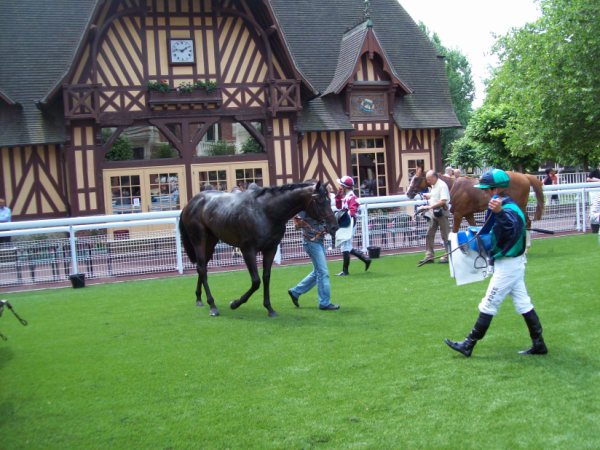 The Free Service
The free service offers texts sent to subscribers for all races  at 2 advised selected meetings every month exactly as for the full paid service.

The Full Paid Service
I provide information in 2 formats depending on what the punter wants, sent by text as early as possible sometimes from the pre-parade ring and a second message from the parade ring when all the coats come off.
Some punters who study form like to have my more detailed information where I highlight what I think is best (if one is definitely better than the rest) and a note of the positives in order of preference and a note of the obvious negatives - this is helpful if they have a shortlist of runners to help them decide.  
These horse tips are sent for every race at a particular meeting.
I also have punters who just want Horse Tips which inform them of any obvious standout that I think on their appearance will win, or any big negative looking favourite that will lose.  
At some meetings there are a few standouts but generally there maybe just one or two a meeting and in some cases there may be nothing standing out at a particular meeting.
There are two services on offer here:
Detailed full meeting notes for a small fixed rate per meeting
Standout positives and negatives when seen for a monthly fee
Below is an example of the text messages sent out to clients at a meeting (Newcastle AW Tue 22 Jan 2019)

Horse Tips Messages From Dee
Paddock Watching Notes Points of Reference:
H? STANDOUT -    Occasionally there is a horse ticking all the boxes a major eye catcher looking significantly better than the rest in all ways -
I LIKE H? BETTER THAN THE REST, OR SLIGHTLY BETTER THAN THE REST  - means not a standout ticking all the boxes, but looking better than the rest of the runners or slightly better
POSITIVES - IN ORDER OF PREFERENCE NOT RACE CARD ORDER! - as well as a standout or a horse looking better than the restIlist other positives that tick some of the boxes that are definitely not negatives in case they are on anyone's short lists
NEGATIVES -I list any strong negatives  and usually mention why ie: LETHARGIC, POOR COAT, NOT FIT, TOO SMALL AND SKINNY FOR SPRINTING ETC
(HORSES NOT MENTIONED!!) - unless a small field I dont have time to mention all runners, so if a horse hasn't caught my eye in a positive or negative way - in my opinion it is AVERAGE - not a strong positive but nothing strongly negative either
POOR LOT - In some races especially class 6 and class 7 they may all look bad to average and it's hard to see anything positive, in this case I say poor lot and try to describe the market leaders.
Please note:
When possible I send a first comments message from the pre parade ring depending what I can see,  sometimes a message asIsee a fancied one without its cover on, and then a final message when all covers are off and I can see them all

If a horse goes to post early I will comment on it at the point it goes to post and consider it in my final text.
As mentioned before I do not attempt to judge them in heavy or persistent rain, that may mean I cannot send notes from a meeting, or cannot comment on certain races at a meeting.
For complete recent Results click here

Complete list of messages sent from Newcastle AW meeting on 22 January 2019
Tonight i will forward to you what i send to my current clients and bookies which is, i say what i see.  if i like one more than the rest i say so.
I list positives in order of preference - i do have a couple of clients that only want a text when there is a standout - but this format is good for people who study form
I need to say because it's so cold horses have big covers on till they leave the paddock hence the late message - i do look at the pre parade ring but they dont always appear then - so warmer days you get messages much earlier
Race 1 no one standout positives h1 h6 h8 no negs
Result: H5 won 6/1 - H1 6/5 and H8 6/1 placed

4:17 PM
====================================
Race 2 pre parade first comments haven't seen them all h3 looking really good in his coat good size good energy h5 positive good energy and coat - h2 big strong - more comments when covers off
Race 2 i like h3 best - h1 and h2 positives h4 lighter than the rest
Result: H3 won SP 9/2 - H1 placed
====================================
Race 3 h7 slightly better than rest followed by h5 then h6 abd h3 - h1 average h4 neg very small
Result: H6 won SP 2/1f - H1 9/4 and H7  10/1 placed
====================================
5:12 PM
Race 4 first comments - more to follow h1 biggest fit good coat -,h3 best energy h7 good energy h4 best coat quiet but might perk up when jock gets up h6 very small for a sprinter
Race 4 h1 biggest best size for a sprinter but no standout here h2 good energy h4 great coat ok energy with jock up h5 very fit nice type h7 just ok
Result: H1 won 9/4f - H3 11/1 placed
====================================
5:44 PM
Race 5 first comments more to come i really like h3 best energy for a sprinter good size and good coat h7 good energy well covered up h1 and h5 average - more to follow
Race 5 with covers off h3 slightly better than rest no standout h1 h7 h8 good energy h2 very quiet for a sprinter h4 average but not neg h 6 strong good energy
Result: H3 won 5/1 - H6 9/1 and H7 100/30 placed
====================================
Race 6 novice no standout h1 h4 h2 all look similar positives but not outstanding h4 just slightly better for me
Result: H1 won 4/6 f - H4 3/1 placed
====================================
Race 7 first comments more to follow - h2 positive great coat good energy and size h1 positive strong good energy and coat h3 average haven't seen h4 yet
Race 7 with covers off i like h2 and h9 best h1 next best i like the energy and size of h5 - h4 h3 average h8 h9 negs

h7 pos h9 neg
Result:  H5 won 7/2 - H3 14/1 and H2 11/2 placed
====================================
Race 8 first comments more to follow positives in order of preference h9 h5 h6 h7
h10 small for sprinting compared to others
Result: H10 won 9/2 - H2 15/2 and H4 9/2 placed
====================================
Post meeting comments on Dee's Horse Tips
Race 1 no strong preference
Race 2 strong preference for Rey Loopy which won 9/2 SP
Race 3 slight preference for Areen Heart which placed at 10/1
Race 4 slight preference for Encore D'Or which won 9/4
Race 5 strong  preference for Fendale which won 5/1

Race 6  no strong preference
Race 7 strong positives for 3 horses of which one won 7/2 and one placed 11/2
Race 8 no strong preference although none of the positives placed