Free American Picks 2013

If you have found this site useful and enjoy an ad free site, please feel free to make a small donation to help maintain and improve our service. Thank you, Chris.

Free American picks chosen from Timeform best bets demonstrates how a steady and reliable income can be made from backing these picks.
See below all picks and the results for 2013 - profit made = $216.80 at level stakes.
Click Here For Latest Picks

Dave Litfin's Free Picks
December 31, 2013
Aqueduct
Race #3
Start Jumping - scratched
 

Dave Litfin's Free Picks
December 28, 2013
Aqueduct
Race #8
Saratoga Snacks - scratched


Dave Litfin's Free Picks
December 27, 2013
Aqueduct
Race #2
Expression - 1st $3.80     $2.30

Dave Litfin's Free American Picks
December 26, 2013
Aqueduct
Race #1
Coronate - unplaced


Mike Beer's Free American Picks
December 22, 2013
Aqueduct
Race #2
Meet The Mets - 1st Win $4.50     $2.90     $2.40

Mike Welsch's Free American Picks
December 21, 2013
Gulfstream Park
Race #3
Take Time To Pray - 1st Win $3.20 Place    $3.00 Show    $2.60

Mike Welsch's Free American Picks
December 19, 2013
Gulfstream Park
Race #4
Laura Golightly - unplaced

Mike Beer's Free American Picks
December 12, 2013
Aqueduct
Race #8
Court Dancer - unplaced

Dave Litfin's Free American Picks
December 07, 2013
Aqueduct
Race #1
Flores Island - 1st Win $2.40 Place    $2.10 Show    $2.10

Mike Welsch's Free American Picks
December 06, 2013
Gulfstream Park
Race #4
J J's Lucky Train - unplaced

Chuck Dybdal's Free American Picks
December 05, 2013
Golden Gate Fields
Race #1
Play Misty for Us - 1st Win $6.40 Place    $3.00 Show    $2.10

Mike Welsh's Free American Picks
November 30, 2013
Gulfstream Park
Race #6
Coral Way - 1st Win $3.60 Place    $3.20 Show    $2.60


Dave Litfin's Free American Picks
November 29, 2013
Aqueduct
Race #3
Start Jumping - 2nd dht Place $2.10 Show    $2.10


Dave Litfin's Free American Picks
November 28, 2013
Aqueduct
Race #4
Leroy Jr. - 1st Win $3.50 Place    $2.10 Show    $2.10


Dave Litfin's Free American Picks
November 23, 2013
Aqueduct
Race #2
Empire Dreams - 1st Win  $3.70 Place    $2.50 Show    $2.10

Dave Litfin's Free American Picks
November 21, 2013
Aqueduct
Race #1
Alpaca Fina - 1st Win $3.10 Place    $2.30 Show    $2.10


Ron Gierkink's Free American Picks
November 17, 2013
Woodbine
Race #8
Ami's Holiday - unplaced

Dave Litfin's Free American Picks
November 16, 2013
Aqueduct
Race #5
May Shares - unplaced

Brad Free's Pick
November 15, 2013
Betfair Hollywood Park
Race #4
Infosec - 1st Win $3.40 Place    $2.40 Show    $2.10

Mike Welsch's Pick
November 09, 2013
Gulfstream Park
Race #7
Yes Liz - unplaced

Ron Gierkink's Pick
November 08, 2013
Woodbine
Race #3
Ginger Swirl - 2nd Place $2.60 Show    $2.30

Chuck Dybdal's Pick
November 07, 2013
Golden Gate Fields
Race #1
Gamblin Miss - unplaced

Dave Litfin's Pick
November 02, 2013
Aqueduct
Race #3
Maximus Decimus - 1st
Win $4.90 Place    $2.90 Show    $2.50

Kenny Peck's Pick
November 01, 2013
Meadowlands
Race #5
Exeter Road


Dave Litfin's Pick
October 27, 2013
Belmont Park
Race #7
High Heel Kitten - 3rd Show $2.30

Ron Gierkink's Pick
October 25, 2013
Woodbine
Race #2
Trendy Wendy - unplaced

Dave Litfin's Pick
October 24, 2013
Belmont Park
Race #2
Branded Hand - 1st Win  $4.60     $3.20     $2.50

Byron King's Pick
October 19, 2013
Keeneland
Race #9
My Option - 3rd Show $3.80


Dave Litfin's Pick
October 17, 2013
Belmont Park
Race #1
Brandini - 2nd
Place $3.10 Show    $2.80

Byron King's Pick
October 11, 2013
Keeneland
Race #9
Sweet Cassiopeia - 3rd
Show $4.20

Byron King's Pick
October 10, 2013
Keeneland
Race #7
Razzo Succo - 3rd
Show $3.60

Byron King's Pick
October 06, 2013
Keeneland
Race #8
Emollient - 1st
Win $6.60     $4.20     $4.00


Kenny Peck's Pick

October 05, 2013
Monmouth Park
Race #10
Legendary Pal - unplaced

Brad Free's Pick

October 03, 2013 Santa Anita Race #6

Selection Heat Trap - 3rd  1 pt win 1 pt place

Show $2.40

Dave Litfin
October 03, 2013
Belmont Park Race #6
Selection Dance With Gio - 1st  1 pt win

Win $6.70 Place    $3.70 Show    $2.80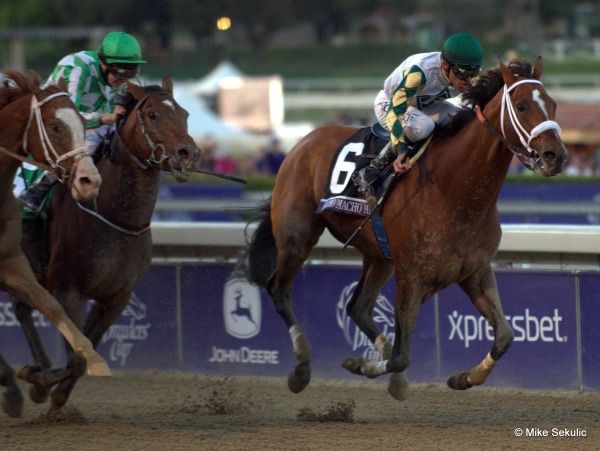 Free American Picks
Ron Gierkink's Pick

September 27, 2013 Woodbine Race #8

Selection Curlin's Needle unplaced  1 pt win 1 pt place

Dave Litfin's Pick

September 26, 2013 Belmont Park Race #3

Selection Court Dancer - scrtached  1 pt win 1 pt place

Ron Gierkink's Free American Picks

September 25, 2013 Woodbine Race #6

Selection Baganara - 1st  1 pt win 1 pt place

Win $9.50 Place    $3.10 Show    $2.80

Brad Free's Free American Picks

September 22, 2013 Barrets At Fairplex Race #12

Selection Frannies's Spirittoo - 2nd  1 pt win 1 pt place

Place $2.10 Show    $2.10

Kenny Peck's Free American Picks

September 21, 2013 Monmouth Park Race #2

Selection Pinot Grigio - 3rd  1 pt win 1 pt place

Show      $2.20

Mary Rampellini's Pick

September 19, 2013 Louisiana Downs Race #1

Selection Flatteracious - 3rd  1 pt win 1 pt place

Ron Gierkink's Pick

September 15, 2013  Woodbine Race #5

Selection Solid Appeal - unplaced  1 pt win 1 pt place

Dave Litfin's Pick

September 13, 2013  Belmont Park Race #8

Selection Summer Place To Be - 2nd  1 pt win 1 pt place

Place $2.40 Show    $2.10

Mike Hammersley's Pick

September 12, 2013  Belmont Park Race #3

Selection Julia Tutwiler  1 pt win 1 pt place

Dave Litfin's Pick

September 08, 2013  Belmont Park Race #2

Selection Rebranded - unplaced  1 pt win 1 pt place

Dave Litfin's Pick

September 07, 2013  Belmont Park Race #6

Selection Street Lord - 1st  1 pt win 1 pt place

Win $4.70 Place    $3.50 Show    $2.50

Ron Gierkink's Pick

September 06, 2013  Woodbine Race #1

Selection Life Factor - 1st  2 pts win 1 pt place

Win $3.90 Place    $2.80 Show    $2.10

Michael Hammersley's Pick

September 04, 2013  Del Mar Race #3

Selection Diamond Bachelor - 1st  1 pt win 1 pt place

Win $4.60 Place    $3.00 Show    $2.60

Dave Litfin's Pick

September 01, 2013  Saratoga Race #11

Selection Fast Falcon - unplaced  1 pt win 1 pt place

Dave Litfin's Pick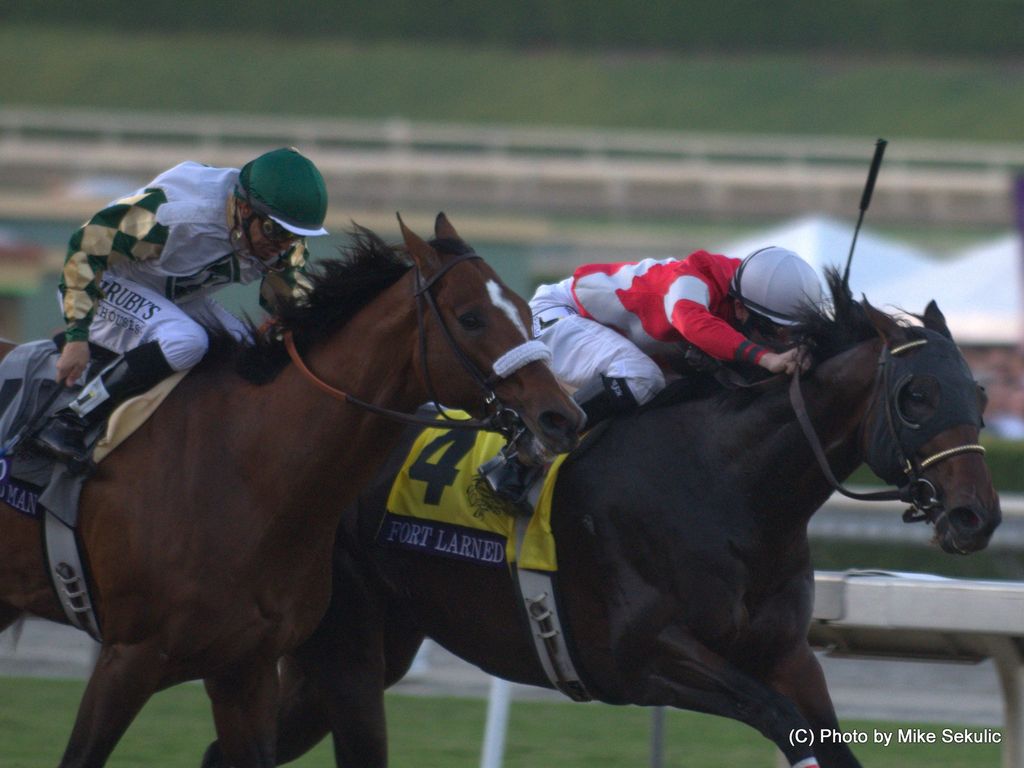 August 31, 2013  Saratoga Race #10

Selection Paynter - unplaced  1 pt win 1 pt place

Kenny Peck's Pick

August 30, 2013  Monmouth Park Race #3

Selection The Hunk - unplaced  1 pt win 1 pt place


Kenny Peck's Pick

August 25, 2013  Monmouth Park Race #11

Selection Arthur - unplaced  1 pt win 1 pt place

Dave Litfin's Pick

August 17, 2013  Saratoga Race #10

Selection Princess Of Sylmar - 1st  1 pt win 1 pt place

Win $3.00 Place    $2.10 Show    $2.10

Chuck Dybdal's Pick

August 16, 2013  Golden Gate Fields Race #7

Selection Red Globe - 3rd  1 pt win 1 pt place

Show $2.20

Brad Free's Pick

August 11, 2013  Del Mar Race #8

Selection Tiz Flirtatious - 1st  1 pt win 1 pt place

Win      $3.20 Place    $2.20 Show    $2.10

Dave Litfin's Pick

August 10, 2013  Saratoga Race #2

Selection Roman Invader - 2nd  1 pt win 1 pt place

Place $5.00 Show    $3.10

Kenny Peck's Pick

August 09, 2013  Monmouth Park Race #8

Selection Bellaridge - 2nd  1 pt win 1 pt place

Place $3.00 Show    $2.20

Kenny Peck's Pick

August 02, 2013  Monmouth Park Race #8

Selection Big John B - 3rd  1 pt win 1 pt place

Show      $2.20

Dave Litfin's Pick

August 01, 2013  Saratoga Race #8

Selection Fiddlers Afleet - 2nd  1 pt win 1 pt place

Place $3.00 Show    $3.70

Brad Free's Pick

July 31, 2013  Del Mar Race #3

Selection Spring Up - 1st  1 pt win 1 pt place

win $5.20 Place    $3.40 Show    $2.80

Dave Litfin's Pick

July 29, 2013  Saratoga Race #1

Selection Madris - 1st  1 pt win 1 pt place

Win $4.20 Place    $2.80 Show    $2.40


Ron Gierkink's Pick

July 27, 2013  Woodbine Race #4

Selection Sweet Brew - unplaced  1 pt win 1 pt place

Brad Free's Pick

July 21, 2013  Del Mar Race #5

Selection Summer Hit - unplaced  1 pt win 1 pt place

Ron Gierkink's Pick

July 19, 2013  Woodbine Race #4

Selection Give A Prize - unplaced  1 pt win 1 pt place

Brad Free's Pick

July 17, 2013  Del Mar Race #1

Selection Titian - 3rd  1 pt win 1 pt place

Show $5.00

Brad Free's Pick

July 14, 2013  Betfair Hollywood Park Race #10

Selection Spirit Rules - unplaced  1 pt win 1 pt place

Brad Free's Pick

July 13, 2013  Betfair Hollywood Park Race #8

Selection Teddy's Promise - 2nd  1 pt win 1 pt place

Place $2.60 Show    $2.10

Ron Gierkink's Pick

July 12, 2013  Woodbine Race #7

Selection Bilby Rhode - 3rd  1 pt win 1 pt place

Show $2.70

Dave Litfin's Pick

July 11, 2013  Belmont Park Race #7

Selection Cayambe - 3rd  1 pt win 1 pt place

Show $2.20

Ron Gierkink's Pick

July 10, 2013  Woodbine #2

Selection We'llseeaboutthat - 1st  1 pt win 1 pt place

Win      $6.70 Place    $3.80 Show    $2.90

Dave Litfin's Pick

July 04, 2013  Belmont Park #4

Selection Star Chanel - 3rd  1 pt win 1 pt place

Show $2.10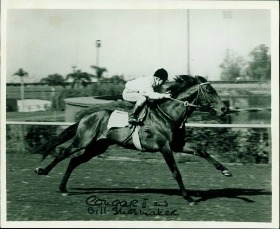 Kenny Peck's Pick

July 04, 2013  Monmouth Park #1

Selection Oh So Debonaire  1 pt win 1 pt place

Ron Gierkink's Pick

June 30, 2013  Woodbine Race #3

Selection Sky Treasure - 1st  1 pt win 1 pt place

Win $4.40 Place    $2.50 Show    $2.10



Michael Hammersly's Pick

June 29, 2013  Betfair Hollywood Park Race #5

Selection Diamondsdiplomat - unplaced  1 pt win 1 pt place

Kenny Peck's Pick

June 28, 2013  Monmouth Park Race #6

Selection Ju Jitsu Jax- 1st  1 pt win 1 pt place

Win $5.80 Show     $3.40 Place    $2.40

Dave Litfin's pick

June 26, 2013  Belmont Park Race #5

Selection Crackerjack Jones - 1st  1 pt win 1 pt place

Win      $2.90 Place    $2.20 Show    $2.10


Mike Beer's pick

June 23, 2013  Belmont Park Race #4

Selection As Well - unplaced  1 pt win 1 pt place


June 21, 2013  Monmouth Race #1

Selection Lord Chelsie - unplaced  1 pt win 1 pt place

Ron Gierkink's Pick

June 19, 2013  Woodbine Race #5

Selection Monclova - 1st  1 pt win 1 pt place

Win      $6.70 Place    $2.70 Show    $2.70

Kenny Peck's Pick

June 16, 2013 Monmouth Park Race #2

Selection Istanbully - 3rd  1 pt win 1 pt place

Show      $2.10

Dave Litfin

June 14, 2013 Belmont Park Race #7

Selection Bobby Jo - 2nd  1 pt win 1 pt place

Place $2.30 Show    $2.10

Dave Litfin

June 13, 2013 Belmont Park Race #3

Selection My Happy Face - 1st  1 pt win 1 pt place

Win      $3.00 Place    $2.40 Show    $2.10


June 12, 2013 Belmont Park Race #5

Selection Rosie's Song - 3rd  1 pt win 1 pt place

Show $2.30

June 09 Monmouth Park Race #11

Selection Financial Mission - unplaced  1 pt win 1 pt place

June 08 Belmont Park Race #4

Selection Captain Davrick - scratched  1 pt win 1 pt place

June 06 Belmont Park Race #5

Selection Gravitate - 3rd  1 pt win 1 pt place

Show $2.10

June 01 Betfair Hollywood, Race 8

Brad Free's Pick:

Selection #5 Liaison - 2nd  1 pt win 1 pt place

Place $2.80 Show    $2.20

May 31 Belmont, Race 7

Dave Litfin's Pick:

Selection #7 Keep Bustin - 1st  1 pt win 1 pt place

Win $2.80 Place    $2.40 Show    $2.10

May 29 Delaware Park, Race 1

Kenny Peck's Pick:

Selection #7 Avarice - unplaced  1 pt win 1 pt place

May 25 Belmont, Race 3

Dave Litfin's Pick:

Selection #5 Love to Run - 1st  1 pt win 1 pt place

Win $8.40 Place    $5.20 Show    $2.80

May 24 Belmont, Race 3

Dave Litfin's Pick:

Selection #1 Chasing Moonlight - scratched  1 pt win 1 pt place

May 23 Belmont, Race 2

Dave Litfin's Pick:

Selection #1 Big Screen - 2nd  1 pt win 1 pt place

May 22 Belmont, Race 6

Dave Litfin's Pick:

Selection #7 Most Happy Fella - 1st  1 pt win 1 pt place

Win $10.00 Place $4.40 Show    $3.40

May 19 Woodbine, Race 3

Ron Gierkink's Pick:

Selection #3 Classic Bryce - 1st  1 pt win 1 pt place

Win $11.90 Place $7.60 Show    $4.20



May 18 Pimlico, Race 4

Kenny Peck's Pick:

Selection #4 No Nay Never - scratched  1 pt win 1 pt place

May 17 Pimlico, Race 8

Kenny Peck's Pick:

Selection #5 Blueeyesintherein - scratched  1 pt win 1 pt place

May 16 Belmont Park, Race 3

Dave Litfin's Pick:

Selection #5 In Todd We Trust - 1st  1 pt win 1 pt place

Win $3.00 Place    $2.40 Show    $2.10

May 15 Belmont Park, Race 7

Dave Litfin's Pick:

Selection #7 Sneaky Kitten - 3rd  1 pt win 1 pt place

Show $2.10

May 12 Woodbine, Race 5

Ron Gierkink's Pick:

Selection #7 Shame On You - unplaced  1 pt win 1 pt place

May 11 Belmont Park, Race 8

Dave Litfin's Pick:

Selection #2 Quiet Power - 3rd  1 pt win 1 pt place

Show      $2.70

May 10 Hollywood Park, Race 3

Brad Free's American racing Pick:

Selection #5 Tribal Dude - 3rd  1 pt win 1 pt place

Show $2.80

May 09 Hollywood Park, Race 2

Brad Free's Pick:

Selection #2 Divine Way - 2nd  1 pt win 1 pt place

Place $2.40 Show $2.40

May 08 Belmont, Race 5

Dave Litfin's Pick:

Selection #5 Beat of the Drum - 1st  1 pt win 1 pt place

Win $4.10 Place    $3.00 Show    $2.60

May 05 Hollywood Park, Race 9

Brad Free's Pick:

Selection #7 My Pal Ariana - unplaced  1 pt win 1 pt place

May 4th Belmont Park, Race 9

Dave Litfin's Pick:

Selection #7 Dream Peace - 3rd  1 pt win 1 pt place

Show $2.10

May 3rd Hollywood Park, Race 5

Brad Free's Pick:

Selection #8 Russel's Run - unplaced  1 pt win 1 pt place

May 2nd Hollywood Park, Race 2

Brad Free's Pick:

Selection #3 Tribal Custom - unplaced  1 pt win 1 pt place

May 1st Belmont Park, Race 3

Dave Litfin's American racing Pick:

Selection #2 Consortium - unplaced  1 pt win 1 pt place

Place $2.40 Show    $2.20

April 30 Charles Town, Race 4

Jim Amoroso's Pick:

Selection #3 Maginot Line  1 pt win 1 pt place

April 27 Belmont Park, Race 3

Dave Litfin's Pick:

Selection #7 Seventy Six - 1st  1 pt win 1 pt place

Win      $6.30 Place    $3.10 Show    $2.60


April 25 Hollywood Park, Race 7

Brad Free's Pick:

Selection #5 Summer Exclusive - 1st  1 pt win 1 pt place

Win     $3.60 Place    $2.40 Show    $2.10

April 24 Keeneland, Race 7

Steve Klein's Pick:

Selection #4 Fog Happens - 1st  1 pt win 1 pt place

Win      $7.60 Place    $4.00 Show    $2.80

April 21 Woodbine, Race 2

Ron Gierkink's Pick:

Selection #6 Big Belief - 1st  1 pt win 1 pt place

Win $3.60 Place    $2.60 Show    $2.40

April 20 Aqueduct, Race 8

Dave Litfin's Pick:

Selection #5 Deanaallen'skitten - scratched  1 pt win 1 pt place

April 19 Keeneland, Race 10

Steve Klein's Pick:

Selection #11 Wambri - 3rd  1 pt win 1 pt place

Show $3.00

April 18 Keeneland, Race 1

Steve Klein's Pick:

Selection #5 Francois - 2nd  1 pt win 1 pt place

Place $2.40

April 17 Aqueduct, Race 7

Dave Litfin's Pick:

Selection #1 Pinball - 1st  1 pt win 1 pt place

Win $2.80 Place    $2.30 Show    $2.10

April 14 Santa Anita, Race 1

Brad Free's Pick:

Selection #4 Toledo Eddie - 1st  1 pt win 1 pt place

Win $7.20 Place $3.60 Show    $2.80

April 13 Keeneland, Race 12

Steve Klein's Pick:

Selection #1 Rafaelini - 3rd  1 pt win 1 pt place

Show      $3.00

April 12 Keeneland, Race 9

Steve Klein's Pick:

Selection #5 Wise Dan - 1st  1 pt win 1 pt place

Win $2.80 Place    $2.10 Show    $2.10

April 11 Aqueduct, Race 9

Dave Litfin's Pick:

Selection #8 Bay Road - scratched  1 pt win 1 pt place

April 10 Aqueduct, Race 4

Dave Litfin's Pick:

Selection #3 Bet U Cant Find Me - unplaced  1 pt win 1 pt place

April 07 Santa Anita, Race 2

Brad Free's Pick:

Selection #5 Courageousandbold - 1st  1 pt win 1 pt place

Win $3.80 Place    $2.40 Show    $2.10

April 06 Aqueduct, Race 11

Dave Litfin's Pick:

Selection #8 Verrazano - 1st  1 pt win 1 pt place

Win $3.60 Place    $2.70 Show    $2.20

April 05 Keeneland, Race 1

Steve Klein's Pick:

Selection #1 Awesome Flower - 1st  1 pt win 1 pt place

Win      $3.40 Place    $2.60 Show    $2.20

April 04 Santa Anita, Race 7

Brad Free's Pick:

Selection #2 Horizon Sky - 3rd  1 pt win 1 pt place

Show $2.10

April 03 Gulfstream, Race 8

Mike Welsch's Pick:

Selection #4 Julie's Love - scratched  1 pt win 1 pt place

March 31 Santa Anita, Race 1

Dave Litfin's Pick:

Selection #3 Farayya - unplaced  1 pt win 1 pt place

March 30 Gulfstream, Race 7

Mike Welsch's Pick:

Selection #8 Balthazar - 3rd  1 pt win 1 pt place

Show $2.60

March 29 Aqueduct, Race 1

Dave Litfin's Pick:

Selection #2 Reaching Out - 1st  1 pt win 1 pt place

Win $3.00 Place    $2.20 Show    $2.10

March 28 Santa Anita, Race 1

Brad Free's Pick:

Selection #6 Wild Media - 1st  1 pt win 1 pt place

Win $5.40 Place    $2.60 Show    $2.60

March 27 Gulfstream, Race 9

Mike Welsch's Pick:

Selection #2 Big John B - 1st  1 pt win 1 pt place

Win $3.00 Place    $2.40 Show    $2.10

March 24 Santa Anita, Race 5

Brad Free's Pick:

Selection #4 Marinda - 2nd  1 pt win 1 pt place

Place      $3.00 Show    $2.40

March 22 Santa Anita, Race 7

Brad Free's Pick:

Selection #7 Lime Rickey - 3rd  1 pt win 1 pt place

Show      $2.80

March 21 Aqueduct, Race 7

Mike Beer's Pick:

Selection #8 Verbosity - 3rd  1 pt win 1 pt place

Show $2.30

March 20 Gulfstream, Race 7

Mike Welsch's Pick:

Selection #8 Time Counts - 1st  1 pt win 1 pt place

Win $6.80 Place    $3.80 Show    $3.00

March 17 Aqueduct, Race 6

Mike Beer's Pick:

Selection #4 Queen Nine - 3rd  1 pt win 1 pt place

Show      $3.60

March 16 Santa Anita, Race 2

Brad Free's Pick:

Selection #3 Double Ante - 1st  1 pt win 1 pt place

Win $5.80 Place    $2.60 Show    $2.20

March 15 Aqueduct, Race 7

Mike Beer's Pick:

Selection #9 Lure of the South - 1st  1 pt win 2 pts place

Win $6.10 Place    $3.10 Show    $2.30

March 14 Santa Anita, Race 6

Brad Free's Pick:

Selection #8 Close to the Edge - unplaced  1 pt win 2 pts place




March 13 Gulfstream Park, Race 2

Mike Welsch's Pick:

Selection #10 La Torera - unplaced  1 pt win 2 pts place

March 10 Santa Anita, Race 2

Michael Hammersly's Pick:

Selection #3 Let Em Shine - 1st  1 pt win 2 pts place

Win      $2.80 Place    $2.10 Show    $2.10

March 09 Santa Anita, Race 9

Michael Hammersly's Pick:

Selection #2 Warren's Parolee - unplaced  1 pt win 2 pts place

March 07 Santa Anita, Race 7

Michael Hammersly's Pick:

Selection #4 I'm Not Gray - unplaced  1 pt win 2 pts place

March 06 Gulfstream Park, Race 2

Mike Welsch's Pick:

Selection #7 Z Camelot - unplaced  1 pt win 2 pts place

March 01 Santa Anita, Race 7

Brad Free's American racing Pick:

Selection #4 Surfcup 1st  1 pt win 2 pts place

Win $2.80 Place    $2.40 Show    $2.10

February 28 Aqueduct, Race 9

Dave Litfin's Pick:

Selection #4 Winds of Change - 2nd  1 pt win 1 pt place

Place      $2.50 Show    $2.10

February 27 Gulfstream Park, Race 4

Mike Welsch's Pick:

Selection #3 Manly - 1st  1 pt win 1 pt place

Win $4.20 Place    $2.60 Show    $2.40

February 24 Aqueduct, Race 6

Dave Litfin's Pick:

Selection #8 Odea - 1st  1 pt win 1 pt place

Win      $2.50 Place    $2.10 Show    $2.10

February 23 Golden Gate, Race 6

Chuck Dybdal's Pick:

Selection #8 Aiming Fluid - 3rd  1 pt win 1 pt place

Show $2.40

February 22 Santa Anita, Race 8

Brad Free's Pick:

Selection #2 Girl On the Lam - 2nd  1 pt win 1 pt place

Place $5.20 Show    $3.80

February 21 Aqueduct, Race 3

Dave Litfin's Pick:

Selection #7 Nine Loves - 1st  1 pt win 1 pt place

Win $2.60 Place    $2.30 Show    $2.10

February 20 Tampa Bay, Race 7

Jim Amoroso's Pick:

Selection #4 Bab'sbrickhouse - 2nd  1 pt win 1 pt place

Place      $4.20     show $3.00

February 17 Santa Anita, Race 1

Brad Free's Pick:

Selection #10 Mind the Master - 1st  1 pt win 1 pt place

Win $4.40 Place    $3.00 Show    $2.40


February 16 Golden Gate, Race 1

Chuck Dybdal's Pick:

Selection #7 Tribal Money - 1st  1 pt win 1 pt place

Win $2.80 Place    $2.10 Show    $2.10

February 14 Santa Anita, Race 7

Brad Free's Pick:

Selection #7 Curvy Cat - 1st  1 pt win 1 pt place

Win      $9.60 Place    $4.00 Show    $3.00

February 13 Gulfstream Park, Race 9

Mike Welsch's Pick:

Selection #9 Poco Man - unplaced  1 pt win 1 pt place

February 10 Turf Paradise, Race 5

Scott Ehlers's Pick:

Selection #6 Mark of a Warrior - scratched  1 pt win 1 pt place

February 09 Gulfstream Park, Race 7

Mike Welsch's Pick:

Selection #5 Jack Milton - 2nd  1 pt win 1 pt place

Place $2.40 Show $2.20

February 07 Santa Anita, Race 4

Brad Free's Pick:

Selection #7 R Doubleday - scratched  1 pt win 1 pt place

February 06 Gulfstream Park, Race 3

Mike Welsch's Pick:

Selection #1 Nevada - 2nd  1 pt win 1 pt place

Place $2.40 Show    $2.10

February 03 Golden Gate, Race 4

Chuck Dybdal's Pick:

Selection #7 Wunderbar - 1st  1 pt win 1 pt place

Win      $3.00 Place    $2.40 Show    $2.10

February 02 Aqueduct, Race 3

Dave Litfin's Pick:

Selection #4 Nicole H - 2nd  1 pt win 1 pt place

Place      $2.10

February 01 Gulfstream Park, Race 10

Mike Welsch's Pick:

Selection #9 Anychanceatadance - 1st  1 pt win 1 pt place

Win $3.80 Show    $2.60 Place    $2.20

January 31 Santa Anita, Race 8

Brad Free's Pick:

Selection #6 Gift Receipt - 1st  1 pt win 1 pt place

Win $6.40 Place    $4.20 Show    $3.40

January 30 Aqueduct, Race 6

Dave Litfin's Pick:

Selection #3 Gravitate - 2nd  1 pt win 1 pt place

Place      $2.60 Show    $2.10

January 27 Santa Anita, Race 9

Brad Free's Free American Picks:

Selection #5 Prime Issue - 1st  1 pt win 1 pt place

Win $6.80 Place    $3.80 Show    $3.20


January 26 Santa Anita, Race 10

Brad Free's Free American Picks:

Selection #1 Mark of a Gem - unplaced  1 pt win 1 pt place

January 25 Santa Anita, Race 5

Brad Free's Free American Picks:

Selection #6 Miss Communication - 1st  1 pt win 1 pt place

Win $4.80 Place    $3.40 Show    $2.20
January 24 Santa Anita, Race 8

Brad Free's Free American Picks:

Selection #2 Marv - scratched  1 pt win 1 pt place

January 23 Tampa Bay, Race 1

Jim Amoroso's Pick:

Selection #6 A Moose in Love - scratched  1 pt win 1 pt place



January 20 Santa Anita, Race 4

Brad Free's Pick:

Selection #6 St. Malo's Gate - unplaced  1 pt win 1 pt place

January 19 Gulfstream, Race 9

Mike Welsch's Pick:

Selection #2 Doubles Partner - 2nd  1 pt win 1 pt place

Place $2.40 Show    $2.20

January 18 Aqueduct, Race 2

Dave Litfin's Pick:

Selection #4 Grazie Mille - 1st  1 pt win 1 pt place

Win $2.50 Place    $2.30 Show    $2.10

January 17 Santa Anita, Race 7

Brad Free's Pick:

Selection #5 Eblouissante - 1st  1 pt win 1 pt place

Win $3.00 Place    $2.40 Show    $2.10

January 16 Gulfstream, Race 8

Mike Welsch's Pick:

Selection #6 Houston Bull - 1st  1 pt win 1 pt place

Win $4.00 Place    $2.60 Show    $2.10


January 13 Aqueduct, Race 9

Dave Litfin's Pick:

Selection #5 Budge Man - 3rd  1 pt win 1 pt place

Show      $3.60
January 12 Santa Anita, Race 6

Brad Free's Pick:

Selection #10 Wine List - 2nd  1 pt win 1 pt place

Place $2.60 Show    $2.20

January 11 Gulfstream, Race 6

Mike Welsch's Pick:

Selection #1 Missy Miner - scratched  1 pt win 1 pt place

January 10 Santa Anita, Race 1

Brad Free's Pick:

Selection #3 Tiz a Minister - 2nd  1 pt win 1 pt place

Place $2.10 Show    $2.10

January 09 Aqueduct, Race 8

Dave Litfin's Free American Picks:

Selection #5 Big Business - 2nd  1 pt win 1 pt place

Place $2.50 Show $2.10


January 06 Santa Anita, Race 5

Dave Litfin's Free American Picks:

Selection #1 She's Gosphel  1 pt win 1 pt place

January 05 Santa Anita, Race 5

Brad Free's Free American Picks:

Selection #4 Buds Pal - unplaced  1 pt win 1 pt place

January 04 2013 Aqueduct, Race 1

Dave Litfin's Free American Picks:

Selection #4 Tape It - 2nd  1 pt win 1 pt place

Place $2.50 Show    $2.10

January 03 2013 Gulfstream Park, Race 1

Steve Klein's Free American Picks:

Selection #7 Great Escape - 1st  1 pt win 1 pt place

Win $3.60 Place    $2.60 Show    $2.10

Back to American Racing from Free American Picks