Tipster Discount Scheme
The Discount Scheme that saves £££'s  on the best Sports Tipster Services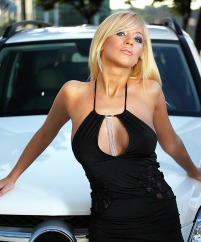 How can you save 10% and more on a whole range of tipster services?
Simply join my Tipster Discount Scheme which gives you access to some of the best tipster services around at discounts ranging from 10% - 30%.
Some of the biggest names in sports betting have joined our scheme with new tipsters joining all the time. Tipsters cover horse racing, football betting, greyhounds and many more sports. There is even a discount for a function that can place a tipster's tips directly on your Betfair account for you.
Discount Scheme Tipsters
JOIN NOW TO GET DISCOUNTS ON ALL THESE SERVICES FOR JUST £1

Betfan are one of the biggest names in sports betting tipsters and the Tipster Discount Scheme will give you a whopping 15% discount on a monthly revolving list of 5 top tipsters in the Betfan stable. Until the end of May 2017 the tipster services are:
Yankee Jackpot - £1 for 14 days
Khalid is a professional bettor for 12 years and specialises in horses that run well at certain racecourses.
Nap Investor - £1 for 14 days

For Nathan Price there are no short priced Naps ... WINNERS at 2.0, 3.5, 4.0, 6.0, 7.0, 8.5 I even had "Niceonefrankie" recently at 19.00!
Two Percent Club - £1 for 14 days

Very select betting tips from Tony - Recent winning bets include… My Target 2/1, Par Three 4/1, George Cinq 6/1, Fort Carson 7/1, Grove Silver 10/1 and Man About Town 16/1
Yard Info - £1 for 14 days

Michael Kendal has been a professional punter for 15 years - "Yard Info combines both my own powerful rating system with the knowledge of many contacts in the game built over the years."
Awesome Racing - £1 for 14 days

The Sandman bets on the all weather and achieves regular big price winners such as Assassinate - Advised 12/1 - Won 7/1 Johnny B Goode - Advised 12/1 - Won 8/1 Petite Jack - Advised 16/1 - Won 8/1 Poet's Society - Advised 25/1 - Won 20/1 Siouxperhero - Advised 16/1 - Won 8/1
*** Enjoy big discount scheme savings on all of the above ***
BF Bot Manager well known for their internationally recognised betting bots. They are now operating a tipster service with a difference - TippingSports.
A function of the service enables the tips of any tipster to be placed automatically for you at Betfair. This means you will never miss a tip even if the tips need to be placed in the early hours.
Members of the Tipster Discount Scheme will enjoy an exclusive 15 days free trial (standard trial is just 5 days) . Monthly price for automated betting functionality is £29.95, so 10 extra days for free trial is worth around £10. As the monthly subscription of tipsters on the site are £25 - £30 this equates to around a 30% saving.
*** Save £10.00 ***
24-7 wagering 24-7wagering.com is the ultimate betting site for NBA (MLB when in season) and horse racing. Used by thousands of people every day. Anything you need, tips, reviews, advice you can find it here. Our goal is to maximize your profit and will offer 20% discount.
Normal price is $30 - your price is $22
 *** Save $8.00 ***
Balearic Bets (Tennis)

The Tennis Branch of Balearic Bets - specialising in...Tennis! OUR SERVICE IS CURRENTLY RANKED WITHIN THE TOP 2 FOR TENNIS (ROI) and aims to make a weekly profit with weekly tips.
We have been providing tips since 2014 and have enjoyed relative success so far across many different platforms online. We aim to provide tips to subscribed members well in advance.
Most of our selections will be tipped at level stakes (so you can calculate our level stakes profit far easier). WE HAVE COLLECTED NUMEROUS AWARDS & PRIZES since we started providing tips so FEEL FREE TO EARN SOME MONEY, have some fun & SHARE OUR SUCCESS!
FAQ's: Why did you decide to join tipstrr?
To share my success with others to help them try to beat the bookies! Also, because it's currently one of the best tipster platforms available and it enables me to be completely transparent with my record as a Tipster.
Subscription plans, prices & discounts are listed below;
1 WEEK - £10.00
1 MONTH - £19.00
3 MONTHS - £45.00 (20% off monthly)
6 MONTHS - £79.00 (30% off monthly)
1 YEAR - £140.00 (40% off monthly) 
*** Save up to £91.20 ***
The Sports 'ACE' 
Approaching his 25th year of bookie domination The Sports 'ACE' continues to build his hall of fame legendary status as the world's most prolific sports bettor, consultant and adviser ..
After establishing a name for himself in Canada in the early 90's with 'Prime Time Superpix', which he owned and operated for over 15 years, he quickly became  one of the best handicappers in North America.
'The Ace' then decided on a new goal, to become one of the best in the world and advanced that dream by going global including the beautiful Mediterranean of Europe. He took some of the best cappers in the world with him to create the unparalleled prestigious syndicate called Sports System Specialists!
Discount scheme offered is 10% off any Package
Cash Climber Club - Was $299 less 10% = $269.10 Save $29.90
Price per month - Beginner-Intermediate/Smaller Bankrolls
Best suited for $100-$500 players
1-5 plays daily
High Roller Club - Was $999 less 10% = $899.10 Save $99.90
price per month Intermediate-Pro/Higher Bankrolls
Best suited for $1000+ players
1-5 plays weekly
 NHL a/b/c Never Lost System -
Was $999 less 10% = $899.10 Save $99.90
price per season Small to Big players
Recommended $100+ per series
5-15 series per month
Handicapping for Newbies
We walk you through all the best online wagering sites, providing you with the information you will need to receive your $1600.00 in sign up bonuses, all while you are learning handicapping skills.
Normal fee is $20 - you pay nothing!
*** Discount is 100% ***
Bookiemonsters.com sports tip service. Win or your money back. Guaranteed winning sports tips and picks daily. Pay after you win packages also available.

25% discount on any package save up to $50.00 a month
Harlequinracingtips
The service provided is Horse Racing Tips with suggested stakes and prices . Full stats available at the www.harlequinracingtips.co.uk website 
Membership costs are £25 per month but this offer is a 3 month membership at £65. Saving £10 equivalent to 12.5% or 6 months membership at £125 saving £25 or 20%.
NB 7 day free trial also available
More Tipsters will be joining our discount scheme soon....
If you wish to join the scheme as a tipster please Contact Us
JOIN NOW TO GET DISCOUNTS ON ALL THESE SERVICES FOR JUST £4.99 for limited period