Coaching For Punters
Coaching for punters - is managing your mind a bigger challenge than selecting winners?
My name is Dee Thompson and for over 20 years I have worked part time in horse racing and alongside that I have coached and mentored self employed business people and individuals, helping them get better results out of life. I also run a positive minds group.

My coaching shows you a way to improve your results from your betting by teaching you how to change your thinking, control your attitude and develop better habits which could result in bigger profits, personal development and an improved life.
I offer telephone or email coaching with FREE ongoing support, delivered in a fun light inspiring way which could help you improve the results you get from your betting.
Helping you get more out of life, could result in increasing your finances or help you change and improve your current situation. 
I have clients who have hourly sessions every now and again, and others that benefit from regular 15 minute bite sized motivational sessions to keep them on track.
My fees are: £35 for an hour session  
If you wish to receive your coaching by phone please add your phone number below
If you prefer just a short coaching  then try Dee's £10 for a 15 minute 'be inspired' session.
If you wish to receive your coaching by phone please add your phone number below
Email Dee for details horseracingpaddockpicks@yahoo.com
or Phone  Dee Tel No. 07454649449
Coaching for punters testimonials
Dee is brilliant she has changed my approach to life, her vibrancy is uplifting, I wholeheartedly recommend her to anyone wanting guidance on how to achieve your goals. Paul H - University Director

Dee is very knowledgeable and knows how to bring out the best in you in a non judgemental way.  When I've come across a challenge she has helped guide me through it. I can't recommend her enough, she brings out the best in you! Jon Taylor - Business owner
An excellent approach to a subject I knew nothing about.  Helped change the way I think about the challenges in life.
I'm much happier and can see how to achieve almost impossible goals. Thanks Dee - Bob Giles Managing Director
Dee is motivational and inspirational, if you want to achieve more, work with Dee, with her support, suggested small changes and great coaching its been life changing. Viv Wood
Back to Psychology of Gambling from Coaching for Punters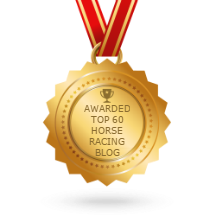 Returns Policy: Once a customer has agreed to pay for a product or service no returns will be permitted or payments returned.
All PayPal transactions are subject to the PayPal Privacy Policy
Privacy Policy: Personal details provided to this site by an individual may be shared with third parties unless requested otherwise.
Above policies updated 15 March 2018