Daily racing form for thoroughbred horses ....
Daily racing form, Horse4course-racetips, defies the odds to give you the best selection method anywhere.
NB These Products are not currently on the market due to system updates.
For more than 4 years now The Easy Lay Method has been quietly getting on with what it does best - finding losers. NB This publication is currently not for sale.
Recent successful lay bets proofed at Tipping League Horse4course-racetips include:
Wingtips Lost @ 2-9 FAIRYHOUSE 2012-11-07 12:45:00
The Paparrazi Kid Lost @ 1-4 CLONMEL 2012-11-15 12:55:00
Shutthefrontdoor Lost @ 1-4 FOLKESTONE 2012-11-20 13:40:00
Mr Mole Lost @ 2-7 WINCANTON 2012-11-10 12:35:00
Simenon Lost @ 1-3 PUNCHESTOWN 2012-11-17 13:35:00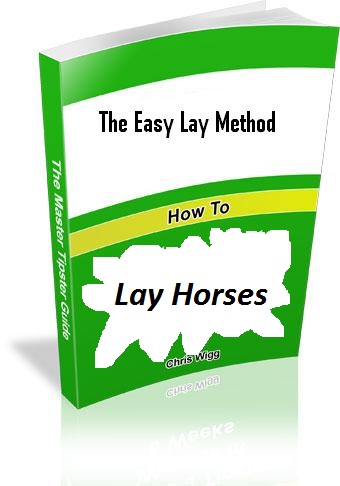 Imagine a horse racing selection system with racing form that regularly selects winners with horse racing odds sometimes in excess of 40-1 starting price. Betting Exchange prices, such as available at Betfair, are up to 20% - 50% higher.

Daily Racing Form of Easy Back Method
The Easy Back Method

Thoroughbred horses are remarkably consistent but nevertheless there is always a very fine line between winning and losing. I have set up an online sports gambling tipping service for horses racing on sand ie all weather racing and turf in the UK including jumps races - all selections are backed to win.
A unique daily racing form method analyses how and when an out of form horse can defy the odds and return to winning ways.
Here are some results over a period of just 4 weeks
Regal Warrior WON @ 25-1 DUNDALK 2012-11-23 21:00:00
Boa WON @ 25-1 WOLVERHAMPTON 2012-11-19 17:30:00
Ancient Greece WON @ 20-1 KEMPTON 2012-11-21 16:30:00
Balbriggan WON @ 14-1 BANGOR 2012-10-29 14:00:00
Daniel Thomas WON @ 10-1 WOLVERHAMPTON 2012-11-23 18:10:00
One subscriber has made the comment
"It's obvious you are on the verge of something enormous here, brilliant prices and some very clever selecting.
I've had Brimardon,Proform,Racexpert etc.etc,and another one which cost £4500 I can't remeber the name of and still haven't found "The Holy Grail "!!...but I think you are getting very close to it now"
The secret of how the selections are made is now revealed in this simple but powerful system - The Easy Back Method - get your copy for just £47.77 

The Easy Back Method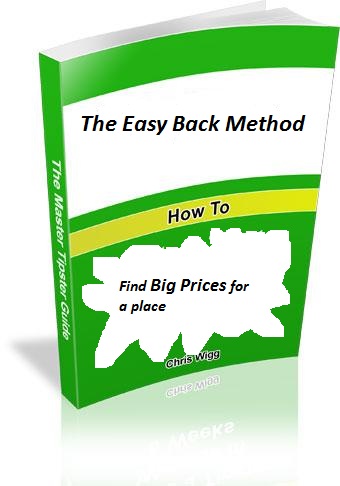 NB You can use betting software to place bets automatically. BF-BotManager is the one I use as it is reliable and is constantly updated to reflect best practice and industry thinking.
Recent updates to the software include:
Silk and other information for horse/jockey is displayed at selections form

Multiple Strategies bot - new Lay 1-4 staking plan added

Multiple Strategies bot - Events filter condition, added more events to filter by

Multiple Strategies bot - added "Skip if favourite difference is not satisfied" market condition

Multiple Strategies bot - added "Bet if score" market condition

Multiple Favorites bot - fix to retry bet placement if first bet placement failed

Web requests now use gzip compression, less bandwidth is used and faster response from server

Issue with bets history being lost should now be fixed

"Score" column is added to main markets grid, score is determined by using Correct Score market prices. Correct score market must be loaded and monitored during in play for this to work.

Auto loading of markets is improved

Bug fixes
Returns Policy: Once a customer has agreed to pay for a product or service no returns will be permitted or payments returned.
All PayPal transactions are subject to the PayPal Privacy Policy
Privacy Policy: Personal details provided to this site by an individual may be shared with third parties unless requested otherwise.
Above policies updated 15 March 2018