The Champion Bumper at Cheltenham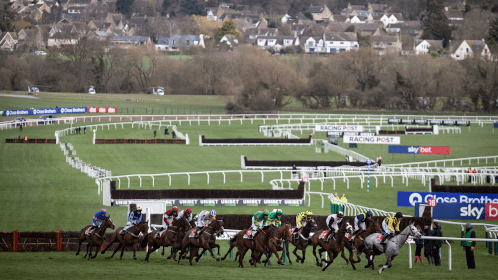 Cheltenham Racecourse
produces some very interesting statistics; for the Champion Bumper is a dream race from a punters point of view.
80.8% of the runners that contested the race to date have gone on to win at least one contest.
When you consider the fact that 2/3 rds of racehorses never win a race it doesn't take a genius to see that following Bumper runners is going to give punters an edge.
Cheltenham Festival Champion Bumper Field 2021

Sir Gerhard  (IRE) Trainer W P Mullins 
Kilcruit  (IRE) Trainer  W P Mullins
Elle Est Belle  Trainer  Dan Skelton
Three Stripe Life  (IRE) Trainer  Mrs Denise Foster 
Super Six  Trainer  Nigel Twiston-Davies 
Grangee  (FR) Trainer  W P Mullins 
Wonderwall  (IRE) Trainer  Richard Spencer 
Ramillies  (IRE) Trainer  W P Mullins 
I Like To Move It  Trainer  Nigel Twiston-Davies 
Shearer  (IRE) Trainer  Paul Nicholls 
Chemical Energy  (IRE) Trainer  Mrs Denise Foster 
Cool Jet  (IRE) Trainer  W P Mullins 
Jack's A Legend  Trainer  Alan Jones 
Creggan White Hare  (IRE) Trainer  Sean Conway 
Cheltenham Festival Champion Bumper Field 2011
Cheltenian (FR) 14/1 5 11-5 Philip Hobbs
Destroyer Deployed 66/1 5 11-5 Tim Vaughan
Aupcharlie (IRE) 33/1 5 11-5 P E Collins
Go All The Way (IRE) 16/1 6 11-5 Nigel Twiston-Davies
Cinders And Ashes 14/1 4 10-12 Donald McCain
Ericht (IRE) 5/1F 5 11-5 Nicky Henderson
Divine Rhapsody (IRE) 13/2 5 11-5 P J Rothwell
Cousin Khee 33/1 4 10-12 Hughie Morrison
Oscar Magic (IRE) 12/1 4 10-12 Nigel Twiston-Davies
The Tracey Shuffle 50/1 5 11-5 p David Pipe
Double Double (FR) 20/1 5 11-5 Charles O'Brien
Saint Luke (IRE) 66/1 6 11-5 Peter Bowen
Star Neuville (FR) 14/1 5 11-5 John Joseph Hanlon
Dark Glacier (IRE) 50/1 6 11-5 Chris Grant
Tusa Eire (IRE) 20/1 5 11-5 W P Mullins
Knockalongi 100/1 5 11-5 Oliver Sherwood
Dynamic Approach (IRE) 33/1 5 11-5 Edward U Hales
Bygones In Brid (IRE) 20/1 5 11-5 Alan King
Knight Pass (IRE) 7/1 5 11-5 Warren Greatrex
Master Murphy (IRE) 100/1 6 11-5 Jane Walton
Felix Yonger (IRE) 66/1 5 11-5 Howard Johnson
Raise The Beat 8/1 6 11-5 t C A Murphy
Twentyfourcarat (IRE) 25/1 6 11-5 Ian Williams
Lord Gale (IRE) 20/1 5 11-5 W P Mullins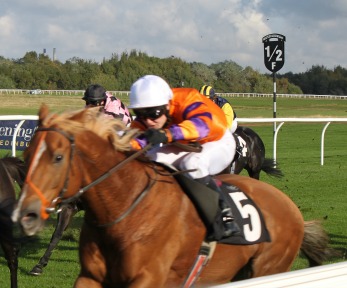 National Hunt Flat Racing
Cheltenham Festival Champion Bumper 2010
Cue Card
Al Ferof
Frawley
Tavern Times
Megastar
Dare Me
Bishopsfurze
Sheer Genius
Made In Time
Bubbly Bruce
Back At The Ranch
Elegant Concorde
Up Ou That
Dunraven Storm
Super Villan
De Forgotten Man
Carpincho
On His Own
Hidden Universe
Shot From The Hip
Basford Bob
Shannon Spirit
Drumbaloo
Day Of A Lifetime
Cheltenham Festival Bumper 2009
At the time of writing (Sat Nov 7th)those to have run have amassed 21.90 points profit at SP
1 Dunguib
2 Some Present
3 Rite Of Passage
4 Quel Esprit
5 Morning Supreme
6 Lead The Parade
7 Cranky Corner
8 Shinrock Paddy
9 Pepe Simo
10 Benbane Head
11 Meath All Star
12 Long Strand
13 Latin America
14 Red Harbour
15 Gagewell Flyer
16 Sicilian Secret
17 Fennis Boy
18 Henry King
19 Abroad
20 Double Dash
21 Lightening Rod
22 Cadspeed
23 Bygones of Brid
24 Quinola Des Obeaux
Champion Bumper at Cheltenham for 2008 
At the end of the year there was no profit or loss at SP
Apt Approach (IRE),
Big Eared Fran (IRE),
Cockleshell Road (IRE),
Cockney Trucker (IRE),
Corkage (IRE),
Corskeagh Royale (IRE),
Cottage Oak (IRE),
Cousin Vinny (IRE),
Drive On Regardles (IRE),
Genuine Pearl (IRE),
Gold Award,
Keki Buku (FR),
Kingston Lane (IRE),
Lilywhitedancer (IRE),
Lord Generous,
Mahonia (IRE),
Pineau De Re (FR),
Prince Geeno (IRE),
Quartetto (GER),
Rockiteer,
Shoreacres (IRE),
Youngstown (IRE),
Zaarito (IRE)
At the time of writing in early October not many have had a run, the exception being Corkage who appears to thrive on his racing.
Now sent over hurdles he has raced 6 times, winning twice at 10-1 and 5-1.
A reader comments: Great win for Corkage, just had a small bet but worth it. Thanks Chris. Brian.
Of the others who have run only Cousin Vinny has won at 9-2 so far. the other runners are:
Apt Approach
Cousin Vinny won 9-2
Quartetto twice
Genuine Pearl twice
Rockiteer
Pineau De Re
In 2007 the following horses took part
Cork All Star (IRE)
Sophocles, Aranleigh (IRE)
Shirley Casper (IRE)
Fiveforthree (IRE)
Crocodiles Rock (IRE)
Cooldine (IRE)
Mad Fish (IRE)
One Gulp,
Lodge Lane (IRE)
Tot O´Whiskey,
Isn´t That Lucky,
Whatuthink (IRE)
Raven´s Run (IRE)
Just A Thought (IRE)
Judge Roy Bean (IRE)
Den Of Iniquity,
Berings Express (FR)
Choumakeur (FR)
Le Beau Bai (FR)
Sergheyev,
Sir Harry Ormesher,
Fiddling Again,
Enquiring Mind (IRE)
Whatuthink achieved the best odds win at 20-1, next best was Isn't That Lucky at 10-1, Sir Harry Ormesher at 9-1, Fiveforthree at 7-1.
One Gulp had 2 wins at 7-2 and 5-2, Whatuthink had a 2nd win at 11-4.
But the winner of the Champion Bumper, Cork All Star, proved disappointing and failed to win any of his 5 subsequent races, so he must have opted to retire on his laurels.
A profit of 18.25 points at Starting Price would have been achieved by backing all the runners blind at level stakes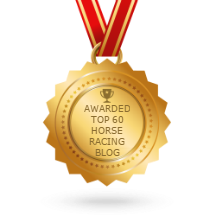 Returns Policy: Once a customer has agreed to pay for a product or service no returns will be permitted or payments returned.
All PayPal transactions are subject to the PayPal Privacy Policy
Privacy Policy: Personal details provided to this site by an individual may be shared with third parties unless requested otherwise.
Above policies updated 15 March 2018